In this edition of the Montreal Canadiens News & Rumors, we'll look at how the injury bug has become an infestation, along with some rumors that are swirling ahead of the trade deadline, emergency recalls, and some Habs prospects having historically good seasons.
Beck Emergency Recall 
Owen Beck added another milestone to his memorable 2022-23 season when he played his first-ever NHL game. In 9:48 of ice time against the Ottawa Senators on Saturday, he looked like a seasoned NHLer.
Even in his limited role, he drove the play, improved the transition game, provided controlled zone entries and even created some scoring chances. He was immediately returned to the Ontario Hockey League (OHL) Peterborough Petes, but his short audition provided a glimpse into what this young center can do when he's NHL-ready.
Roy Next Emergency Recall 
According to TVA, Canadiens management wanted to recall Joshua Roy instead of Beck.
Related: Canadiens' Player Development Changes Having a Big Impact 
---
Latest News & Highlights
---
However, Roy's Quebec Major Junior Hockey League (QMJHL) team, the Sherbrooke Phoenix, was scheduled to play three days in a row over the weekend, which immediately limited his travel availability since any player on an emergency recall from the CHL can't miss more than one game. Beck, on the other hand, only missed one game. Also, the Habs needed a center, and Roy is a winger. Yet, it's still an indication that general manager (GM) Kent Hughes sees Roy as more NHL-ready, and if they need someone up front in the future, the 19-year-old is the most likely candidate.
Price Confirms Worst Fears
Carey Price and his family are preparing to leave the Montreal area. "It looks like we will be making the move to Kelowna (British Columbia) after this hockey season," wrote Angela Price, Carey's wife, on social media. "I feel like we will come back for visits quite often."
The sale of their home and return to Kelowna doesn't necessarily signal an end to Price's career.
"Carrying my kids up and down stairs is difficult. My first priority is to get my body in a place to where I'm pain-free in my day-to-day living and go from there. There's that outside hope of a miracle happening that maybe I could come back out and play at some point." 

-Carey Price
However, it does confirm that Price will likely remain on long-term injured reserve (LTIR) until his $10.5 million contract expires in the summer of 2026.
Lane Hutson Sets Team Record 
Lane Hutson broke Alexandre Legault's record for the most points by a freshman defenseman at Boston University, scoring his 31st point of the season in 24 games. Legault needed 43 games to score 30 in the 1989-90 season. 
Dobes Staying in School? 
In The Hockey Writers' exclusive interview, Habs prospect goaltender Jakub Dobes answered many questions, but the one that was left in the air was whether he will remain in school or a sign professional contract.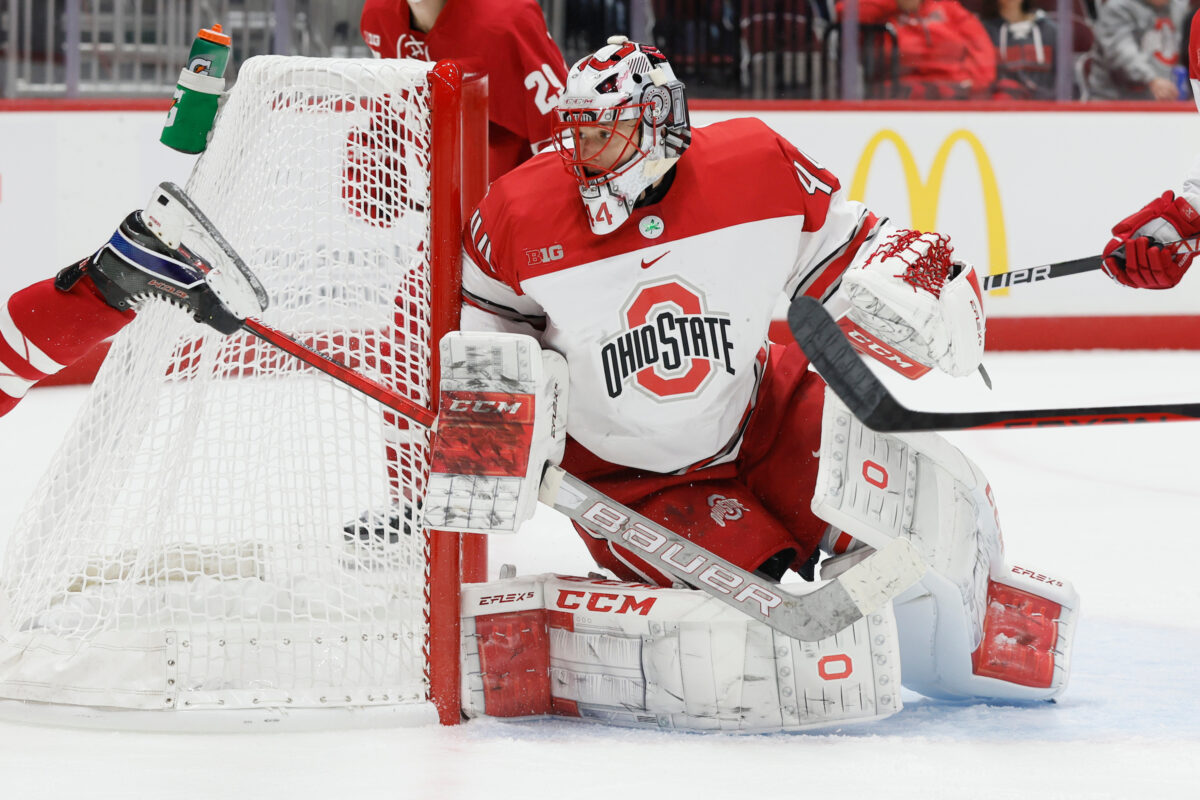 While he didn't state outright that he will remain in school, he seemed focused on staying at Ohio State University for now.
Dubois Still Likely Headed to Canadiens 
On Tim and Friends, Nick Kypreos shared his thoughts on the Pierre-Luc Dubois soap opera. He confirmed that he is hearing that Dubois will not be staying with the Winnipeg Jets and will leave when he becomes a free agent in 2024 and Montreal is still his targeted destination.
Dubois is a pending restricted free agent (RFA) this offseason, but with the Jets playing so well, it makes sense they want to keep him this season and possibly even next. But as Kypreos said, "He is not staying in Winnipeg long term. There is nothing that can change his mind from what I'm hearing."
Monahan Still Getting Interest
On TSN's Insider Trading, Pierre LeBrun spoke about Sean Monahan.
"I think the Colorado Avalanche is a team to monitor when it comes to Sean Monahan. When it comes to Ryan O'Reilly or Bo Horvat, yes, I think the Avs are going to keep tabs on those situations. However, they don't have a lot of future assets. That's why I think a guy like Monahan makes sense, and that's why it's a name I know the Avs have talked about."

 Pierre LeBrun
The Avalanche desperately need a second-line center to give them the best opportunity to repeat as Stanley Cup champion and could focus on the currently injured Monahan. He is a much cheaper option than O'Reilly or Horvat, who will cost the Avs far more than a 2023 first-round pick.
Joel Edmundson Injury Concerns Not Slowing Trade Rumors
Canadiens fans are holding their breath that Joel Edmundson's injury isn't more serious than day-to-day. He is rumored to be of interest to several contending teams in search of defensemen, and Hughes is looking for a 2023 first-round pick, plus other assets in return.
On The Athletics' Canadiens' French-language podcast Le Support Athletique, they agreed with the trade value Chris Johnston mentioned. They also stated that the Washington Capitals are one of the teams interested in the 2019 Stanley Cup champion. The Capitals need defenders under contract next season, and with their positioning in the dogfight to win a playoff position this season, Edmundson is an ideal fit. The question is whether they will be willing to pay the price and what salary would they need Montreal to take on to make this trade work.
The Canadiens continue to play entertaining hockey while they're on their way to a lottery pick in 2023, and there will be more news to keep up with, so keep an eye on THW's Canadiens coverage for all your hockey needs, including THW's affiliated podcast Habs Unfiltered for the latest news, notes, and rumors.