In today's NHL rumors rundown, the Anaheim Ducks have a couple of pieces they are trying to move. Meanwhile, the New Jersey Devils have a potential backup plan for Timo Meier. Will the Toronto Maple Leafs be willing to pay the asking price to acquire Jake McCabe out of Chicago, and are teams willing to take on Anton Khudobin's salary to have a viable backup goaltender?
---
---
Finally, where are the Detroit Red Wings with Dylan Larkin? It sounds like he rejected the team's latest offer.
Ducks to Trade Klingberg, Kulikov
David Pagnotta of The Fourth Period writes that the Ducks intend to be a busy team ahead of the NHL Trade Deadline. He notes in a recent article, "As we reported Friday, the Anaheim Ducks are expected to move John Klingberg and Dmitry Kulikov by the deadline." He adds, "They're going to take a stab at signing Kevin Shattenkirk to an extension, something the veteran blueline is interested in, but if they aren't able to do so, GM Pat Verbeek may not have another choice."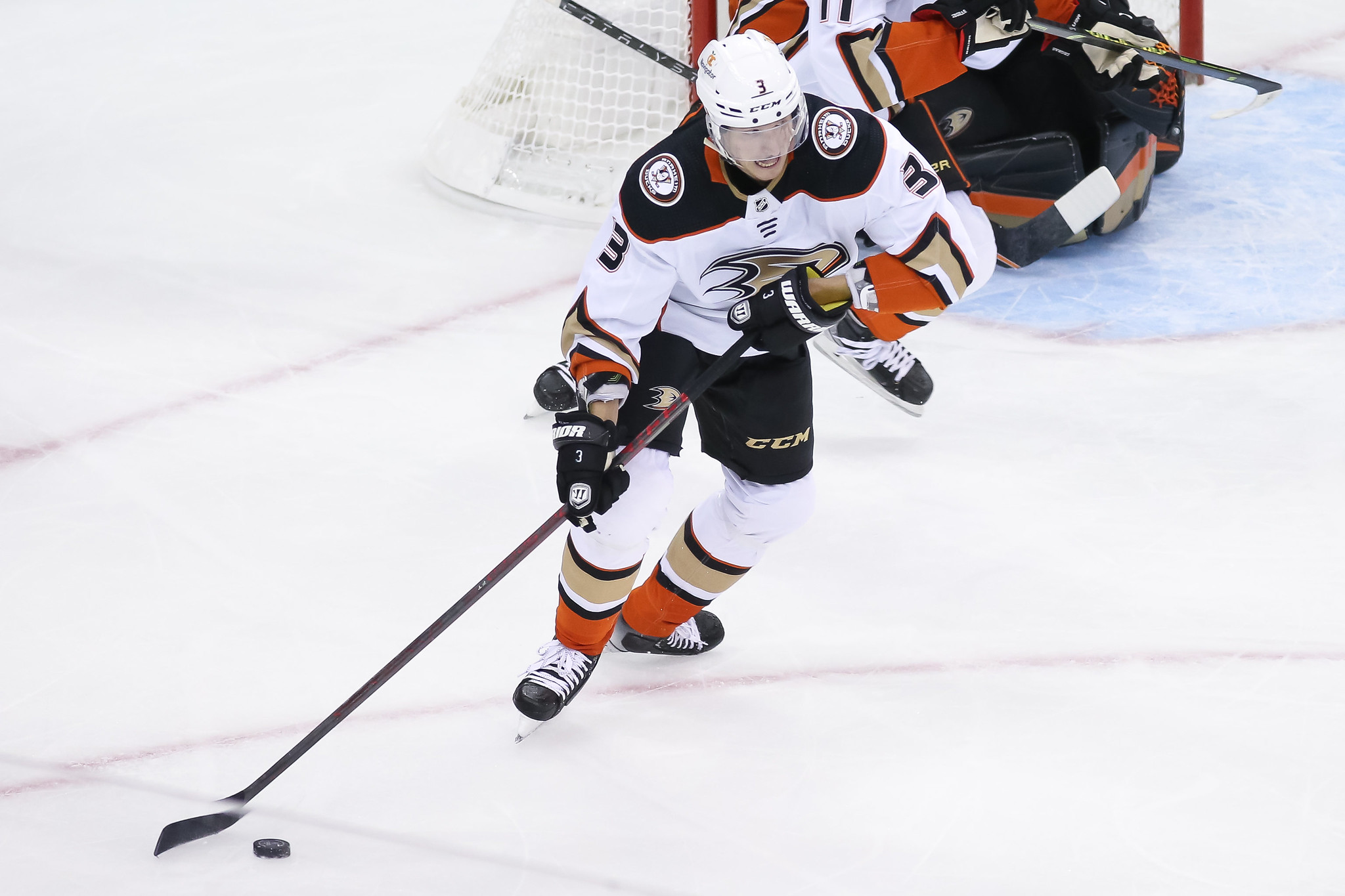 The Ducks sit 30th in the NHL standings and this season has not gone well at all for them. The Seattle Kraken and Edmonton Oilers have already been linked to Klingberg, but that was back in the offseason. It's not clear if either team is interested now.
Devils Might Be Interested in Brock Boeser
Speculation has been that the New Jersey Devils will be a big player for Timo Meier, but Pagnotta also reports that Brock Boeser might be on their radar. Clearly, the names linked to the Devils confirm they are looking for a top-six winger and most insiders suggest they'll be a team that lands one of the bigger names. A player with term remaining on their contract is said to be a priority.
Maple Leafs Won't Pay Price for McCabe
While a guest on Leafs Morning Take, Elliotte Friedman said he looked into the report from Daily Faceoff's Frank Seravalli regarding the Toronto Maple Leafs being potentially interested in Jake McCabe. Friedman noted, "I don't think Toronto's going to pay that price for McCabe. I looked into that one specifically. So I did want to mention that. I thought it was a great report by Frank, but I'm not convinced Toronto's going there for that."
---
Latest News & Highlights
---
McCabe carries a $4 million cap hit through 2024-25, thus he's not a rental and the price for a contract-controlled player would be higher. That said, it wouldn't be as costly as trying to land someone like Jakob Chychrun. The thought in Toronto was that he could be a solid replacement for Jake Muzzin if Muzzin is unable to resume his NHL career.
The asking price for McCabe out of Chicago is reportedly a second-round pick and a B-level prospect if acquired at his full AAV.
Teams Checking in on Price of Khudobin
During the 32 Thoughts segment on Hockey Night in Canada, Jeff Marek noted that Dallas Stars goaltender Anton Khudobin is attracting interest around the league. He notes, "Teams that are looking for some goaltending depth for the playoffs. Some teams are interested."
Noting that he's got a history of going far in the playoffs, Marek notes that Khudobin had a really good season in the AHL and that he's healthy. The sticking point is his contract is $3.75 million.
Larkin Rejects Red Wings Latest Offer
According to Helene St. James of the Detroit Free Press, the Red Wings offered captain Dylan Larkin an eight-year contract extension worth an AAV of $8 million. St. James figures because the deal was never announced publicly, Larkin has rejected it. She believes the Larkin camp could be seeking something comparable to the eight-year, $73.2 million ($9.15 million AAV) signed by Mathew Barzal with the New York Islanders.
It's not clear how high the Red Wings are willing to go on an extension, but the trade chatter will certainly pick up if a deal is not finalized in the coming weeks.