The Montreal Canadiens are in a new era with a complete changeover in their management team. With the hiring of executive vice president Jeff Gorton and general manager (GM) Kent Hughes, team owner Geoff Molson signaled to the fan base that he is taking the franchise into the 21st century.  
Hughes has been very clear that his plan will be heavily based on analytics. For some, the term "advanced stats" is frightening, mostly because they haven't become universally known amongst the average hockey fan and people fear the unknown. But all analytics are is information. In this case, Hughes and Gorton have chosen to build a robust department to collect and interpret that data.  
The analytics department under the direction of Chris Boucher has been tasked with providing all other departments the additional information to help them improve the franchise. It isn't just to help the coaching staff decide which fourth-line player should play on a given night. Analytics will also be heavily involved in assisting player development director Adam Nicholas in his mission to maximize the development of every player in the system. Using the Canadiens' prospects participating at the 2023 World Junior Championship (WJC) we can explore that approach and even use it as a predictor of future decisions, as past decisions are always good indicators of future ones. 
Canadiens' Approach 
This focus on development isn't new; the former GM Marc Bergevin liked to talk about development. Yet his approach was far more "old school" where every player followed the same development model. Graduate up the lineup in each level before making the leap to an NHL fourth line. The Hughes team is taking a more analytical approach to tailoring their assessments and desires to each player.
Related: WJC 2023 Report: Beck Logical Replacement for Injured Dach
---
Latest News & Highlights
---
Development and assessment are more than just point totals. While seeing a prospect put up big numbers, especially at a tournament like the WJC, which is one of those benchmarks or barometers that is used to assess a player's development, team development staffs look deeper into a player's performance. Are they improving their defensive posture? Are they adding what was asked — size, speed, and focus on one aspect? There are as many aspects as there are players.  
NHL teams draft players because they are projected to eventually fill a role. If the development staff is lucky enough, the player's WJC coaching staff will give them a similar role, allowing the NHL staff to better assess the player's progression. A good performance can build the player's confidence. The issue is, there is no guarantee that a player will get the opportunity to fill that role or have a good performance, but the preparation for the player, with the assistance of the development staff, goes a long way in helping them reach those goals. Luckily for Montreal, their prospects did get those ideal roles at this tournament.  
Canadiens Targeted Skill Sets 
What the Canadiens value in a prospect should help to indicate who they may target in future drafts. Hughes wants the Canadiens to play fast and with skill under head coach Martin St. Louis, but he also realized the team needed to get bigger and faster. Selecting Juraj Slafkovsky is a great first draft choice to add to a franchise in need of those skills. But beyond that, he desired to be a difference-maker, his character that set him apart.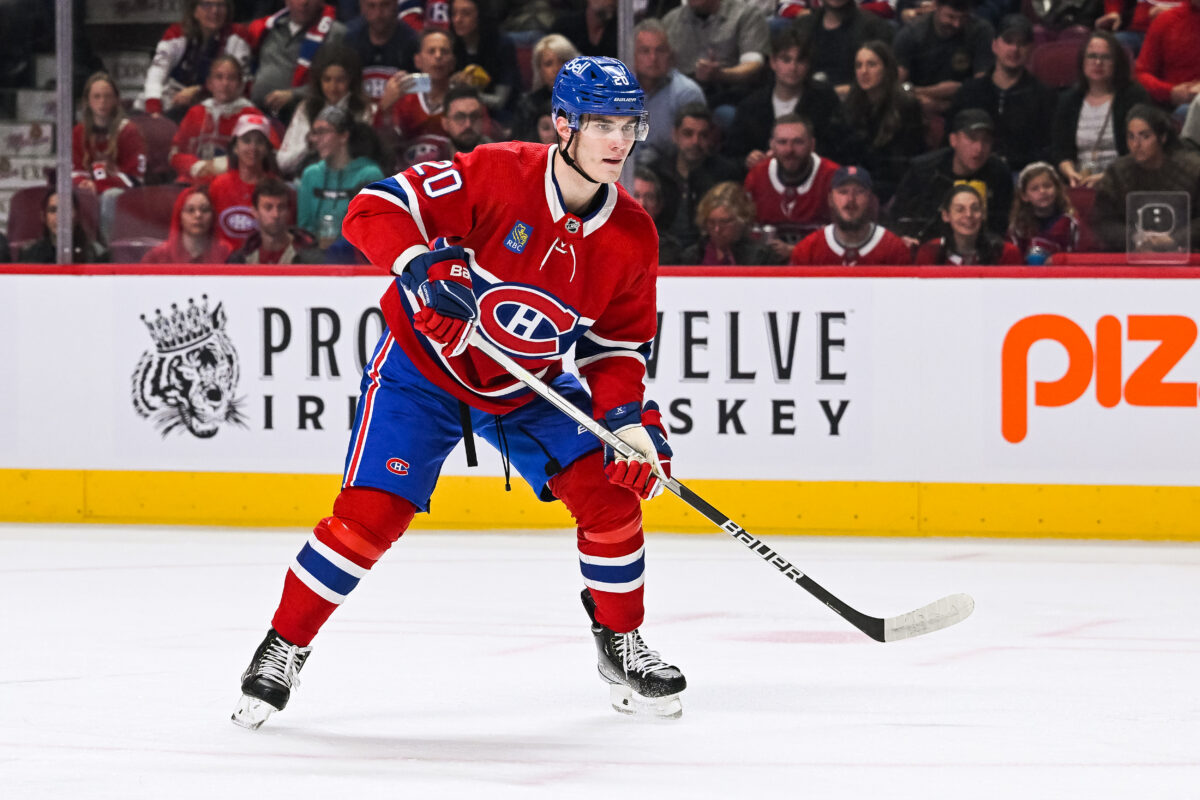 When the playoffs start, the game changes, and that is where size, skill, and desire matter most. But the attribute that brings all of those together is hockey sense, aka "Hockey IQ." Hughes places a premium on this trait and defines it as understanding what your assets are and how to make the most impact in a game. Using the WJC as an example, Habs fans have to look no further than Joshua Roy. 
"Josh (Joshua Roy) is one of those players with as high a hockey sense as I've ever known as a coach in junior.  He's a big moment player who remains calm when he has the puck and can get you those big goals."

– Stéphane Julien (Team Canada Assistant Coach 2023 WJC) 
Roy has scored three goals and six points in the first five games, but what has made him stand out in this tournament is how complete his game is. He has been used by head coach Dennis Williams as the ideal winger on a line with phenom Connor Bedard. His hockey sense allows him to read and react to the incredible plays and split-second decisions the 17-year-old makes. His desire to make a difference drives him to work at being in position defensively, to aid in the transition, or to act as the puck retrieval forechecker to gain possession for his linemate to make things happen.  
What is important to note is that the Canadiens under Hughes have provided the prospects in the Habs' system with a modern approach. Having the players at the WJC is just another metric to track their development against their peers. 
Canadiens' Communication 
In speaking to the Canadiens' prospects at the 2023 WJC, the changes in the player development department have provided positive feedback. Using their expanded development department staff, the Canadiens have provided the players with a sounding board. More importantly, they remain approachable and available to the players, ready to give advice when needed, or when asked for it. 
To a man, they describe how each prospect is given some sort of development plan. Moreover, there is constant communication on their progress and adjustments on what to focus on. 
"We always just have feedback back and forth. They're letting me know what to do better, what was not that good. There are a couple things to round out my whole game. It's a consistent talk and always try to improve. Everything is pretty positive so far." 

– Vinzenz Rohrer (post game, relegation round, Game 1 vs. Latvia, Halifax, Jan. 2, 2023) 
Vinzenz Rohrer is another player who can be described as a player with high hockey sense, which does make communication easier between player and team. He describes the constant feedback he receives, and it isn't all sunshine and rainbows. Despite it being more focused on working on weaknesses, they have been able to designate their message in a way that resonates with the young man, tailoring it specifically for him.   
Development is not a straight line. Each player develops in their own way and on their own time. The WJC is a good tool to measure a player's progress against his peers. While a good performance in a short tournament is always preferred, a poor one doesn't mean the player is a bust or will never make it. Good or bad, the outcome from a development point of view leads to conversations about adjustments to the development plan for each player, as well as improvements for the overall process. The Canadiens are approaching development in a modern way — as a marathon, where it isn't about meeting specific standards by specific dates. They allow the players to grow in their way and time until they reach their potential. The goal for the team is to draft and develop players who will be capable of long and productive NHL careers, filling every role a team would need.  
---
---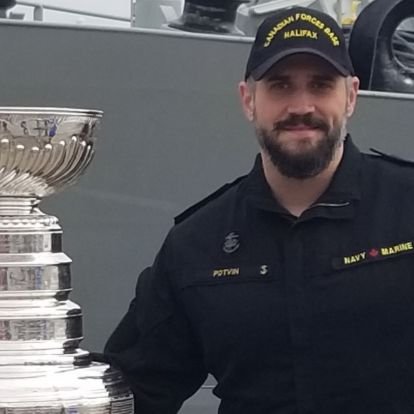 Blain is a regular contributor as a THW Writer. For over 7 years he has been a part time journalist and podcaster covering the NHL, the Montreal Canadiens and its affiliates. He has made appearances on various television and radio stations as well as podcasts to discuss the Canadiens, and the NHL. Blain has taken the lessons on integrity, ethics, values and honesty that he has learned as a 29 year veteran of the Canadian Armed Forces and applied them to his work as a journalist with the goal to be a trusted source of information and entertainment.