We're back!
After much wait, the NHL and NHLPA finally reached an agreement that would bring NHL hockey back to the masses.
While hockey fans are probably ecstatic over this new resolution, many are probably wondering what impacts a lockout shortened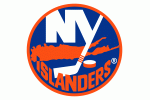 season will have on their respective teams, and New York Islanders fans aren't any different.
The New York Islanders haven't made the playoffs since the 2006-2007 NHL season, but a shortened season that features 50 or less games being played might have some Isles fans thinking that a return to the Stanley Cup Playoffs might be in the works.
Despite the fact that more than thirty games have been wiped off of the NHL schedule, Islanders fans must temper their expectations for a fast and furious start. Even though the Isles, like every other NHL team, will have a number of games (tough and easy) that they won't play, a number of factors, including history, must first be considered before fans start to ponder about playoff positioning.
Injured New York Islanders
As of right now, Travis Hamonic and Michael Grabner are two Islanders players that are suffering from different injuries.
On the one hand, Travis Hamonic is recovering from a concussion that he sustained in the first days of December. On the other hand, Michael Grabner is suffering from a partially torn abdominal muscle that might keep him out for some time.
While Grabner's status is currently unknown, Travis Hamonic should resume skating activities on Monday, and will likely be given the green light in time for the season opener in late January. In his time with the Islanders, Hamonic has proven himself to be a more than reliable defenseman and the Isles' defensive core just wouldn't be the same without the young defender healthy and in the lineup. Given new research and studies regarding concussions and their long term effects on professional athletes, it wouldn't be too surprising to see the Islanders handle Hamonic's return from a concussion with kid gloves, but the defenseman should be suited up and ready to go for opening night.
Barring any more overseas biters, the Islanders will more or less be healthy for the start of the NHL season, but they need all of their regulars to be fully healed and ready to contribute in order to sustain a playoff push with such a condensed schedule.
Overseas Lag?
For all of the New York Islanders who chose to take their talents overseas during the lockout there will undoubtedly be a slight adjustment period when they return to the states.
The Islanders had ten players that played in Europe during the lockout, but it won't just be jet-lag that players will have to shake off once they get back. Playing overseas probably meant playing on a different schedule, but more importantly, players will have to readjust to an NHL style of play.
Nobody is arguing that professionals suddenly forgot how to play the game of hockey, but every hockey player will have to shake off their respective rust when they return to NHL rinks.
Not only did NHL players flock to the KHL when the lockout began way back on September 15th, but a number of forwards, defensemen, and goalies took the trip overseas to other hockey leagues such as the NLA, SEL, and various other European leagues.
In contrast, players that didn't go overseas and did not play in the AHL might have conditioned themselves to stay in good shape, but one cannot stay in game-shape without playing in actual contests. Regardless of how many players the Islanders will have returning to the United States from European hockey leagues, it will undoubtedly take some time for teams to get back into the pace of an NHL game.
Strength of Atlantic Division
With teams such as the Pittsburgh Penguins, Philadelphia Flyers, New Jersey Devils, and the New York Rangers populating the Atlantic Division, intradivisional play will be key for the Islanders.
A shortened schedule might reduce the amount of games played against each of the aforementioned foes, but every point gained or lost in the standings, especially against a divisional opponent, will be that much more crucial in an abbreviated season.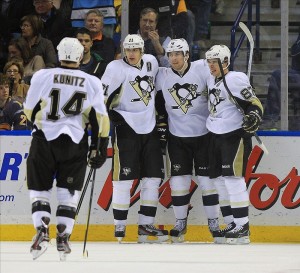 While the Islanders acquired Lubomir Visnovsky in the off-season, their crosstown rivals stole the offseason show by acquiring star right winger Rick Nash from the Columbus Blue Jackets. Even though the New York Rangers received a bona fide scorer, the rest of the teams in the Atlantic Division (NJ – Parise, PHI – Carle & Jagr, PITT – Jordan Staal) lost some key players that had significant roles with their respective squads.
The New York Islanders were not any different as they lost one of their leading scorers when P.A Parenteau jettisoned to the Colorado Avalanche, so every team will be forced to adjust in one way or another.
Regardless of which players each team lost or gained, the Atlantic Division will still be one of the NHL's toughest divisions to play in. Last year, the Isles finished with a 8-13-3 record against their Atlantic Division rivals. While the Isles' 2011-2012 clip in intradivisional play was an improvement over the team's '09-'10 (7-15-2) and '10-'11 (6-13-5) figures, a record that comes close .500 against these teams would go a long way for New York's playoff hopes.
The Islanders might not jump all over their divisional opponents during the 2012-2013 NHL season, but the team will undoubtedly feel the pressure to succeed against such teams. Four teams out of the Atlantic Division usually wind up vying for one of the eight available playoff spots in the Eastern Conference, so games that could possibly involve four-point swings will be of the utmost importance this season. The Atlantic Division will not take pity on the New York Islanders for any reason, and neither will any other NHL team, but the team's play against its closest foes will be magnified that much more in a 48 or 50 game schedule.
Does Isles' Youth Provide An Advantage?
The New York Islanders have certainly been stocking up on young and talented prospects over the last few years and some of those individuals could wind up having an impact on the big club.
Ryan Strome and Griffin Reinhart will be given a look when training camp begins for the Islanders, but other names such as Niederreiter, Cizikas, Donovan, Hamonic, Poulin, Ness, and Nilsson also come into play as fans must be wondering when New York's prized players will make their way over to the NHL. Nino Niederreiter has been putting on a show in the AHL as a point per game player (17 Goals & 16 Assists in 33 games played), but players such as Cizikas, Donovan, and Ness have proven that they deserve a shot at playing duties on Long Island.
Having young players on a team can have its advantages, but there is also a flip side to that coin. While there will be many familiar faces that will be returning to the Isles' locker-room this season, every young player will be asked to mature that much quicker. The Islanders will likely experience some ups and downs during such a short season, but the players will need to have a short-term memory if they hit a bad stretch or encounter some bad bounces.
New York's youth will probably have their legs under them when the puck is dropped on the Isles' 2012-2013 NHL season, but it will be up to these same players to keep up a strong morale and dedicated mentality for a condensed four month stretch. While the Islanders will have veteran presences to calm their youth in case of any bumps, fans shouldn't discount the drive that players such as John Tavares and Matt Moulson have toward reaching and succeeding in the Stanley Cup Playoffs.
Whatever the outcome may be, the New York Islanders will certainly have their task set out for them. Whether or not the Isles make the playoffs remains to be seen, but this Isles fan is just happy to see his team get out on the ice this season, even if there are 30 or so less games.