EDMONTON — Ken Hitchcock has put a brief retirement behind him to coach his hometown Edmonton Oilers, replacing the fired Todd McLellan. Here are five things to know about the latest coach that will try to guide the once proud franchise out of the hockey wilderness.
Early Days
The Oilers job won't be Hitchcock's first coaching gig in the Edmonton area. He cut his teeth behind the bench coaching a triple-A midget team called the Sherwood Park Chain Gang for 10 years.
Blazing a Trail
Hitchcock found immediate success as head coach of the Western Hockey League's Kamloops Blazers when he assumed head coaching duties for the 1984-85 season. The Blazers won four division titles and two league titles under his watch, and Hitchcock was named the top coach in major junior hockey in 1990.
Shooting Star
After a few seasons as an NHL assistant coach and a head coach in the American Hockey League, Hitchcock was promoted to head coach of the Dallas Stars on Jan. 8, 1996 after Bob Gainey stepped down to concentrate on general manager duties. Hitchcock posted a 277-154-60-12 record in his first stint in Dallas, including a Stanley Cup victory in 1999.
Consistent Success
While Hitchcock has not won another Stanley Cup over his 22-season career, his teams have usually been competitive. In two stints in Dallas as well as runs with Philadelphia, Columbus and St. Louis, Hitchcock posted a record of 823-506-88-119 with eight division titles. His 823 wins are the third most in NHL history. He won the Jack Adams award as the league's coach of the year in 2012.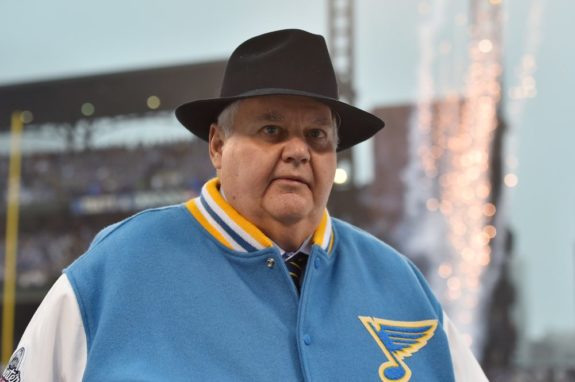 O Canada
Hitchcock is also a decorated international coach, helping Canada win Olympic gold medals as an assistant coach in 2002, 2010 and 2014. He led Canada to a silver medal at the 2008 world championship and was an assistant coach on the 2002 championship team. He was also an assistant on Canada's gold-medal team at the 1987 world junior championship.
The Canadian Press