The Edmonton Oilers lost another game on Sunday. That makes four in a row. Like the excitement fans felt when the team found itself with an 8-4-1 record, the heartache is real because apparently, at 8-8-1, the sky is falling. Before you know it, fans will be writing off this season and suggesting Connor McDavid will grow tired of the ineptitude surrounding the coaches, management (even if that isn't necessarily true and we may be exaggerating the fate of this season a bit).
With the alleged end of the world upon us, the question now is, 'who's fault is all of this?' Step right up, don't be shy and let's play the blame game.
Oilers Management Mistakes
I wrote a series of articles way back at the start of last season (September 2017) suggesting general manager Peter Chiarelli had not done an effective job of recognizing the team's needs, what he had at his disposal and how to correct the inefficiencies. I gave him credit where credit was due but took some heat for not being positive enough. It didn't change the fact the Oilers made glaring mistakes after going to the postseason the season prior and looking like a team on the upswing.
In actuality, I was fairly kind in giving Chiarelli and overall B-minus grade. Since then, he's made even more baffling moves and I look back at that series of articles and if I had to review things again, I wouldn't be nearly as generous today.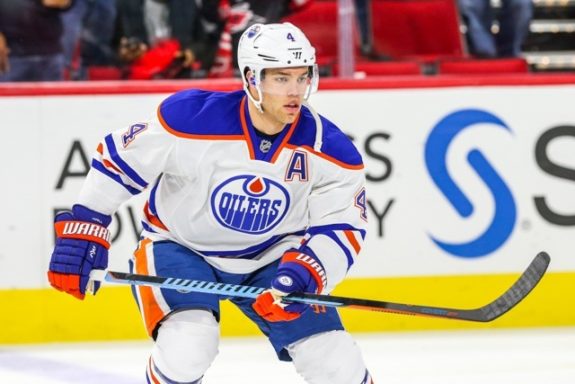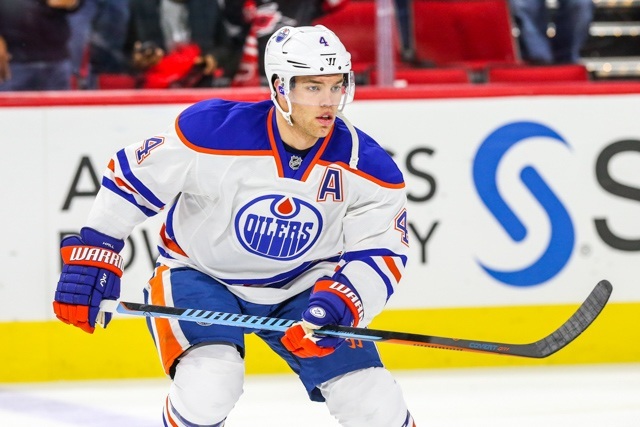 For example, if it wasn't clear before, it's clear now; signing Milan Lucic to his monster contract was a mistake. When the signing took place, I had conversations with media close to the team that said the optics of the move was landing a defenseman but in reality, the organization felt it had to transition out Taylor Hall because Hall and McDavid co-existing as leaders would be tricky. If that's the truth, fine. The problem was, the Oilers tried to "explain" the move by suggesting Hall was the price of a top-two d-man and then attempted to make up for the loss for their best winger with an aging one on the back-nine of his career. Both were gaffes in judgment most should have seen coming.
Worse yet, Chiarelli almost dropped the ball twice because he was trying to sign defenseman Jason Demers at the same time. That period was the start of a series of head-scratching moves that only added to the problem.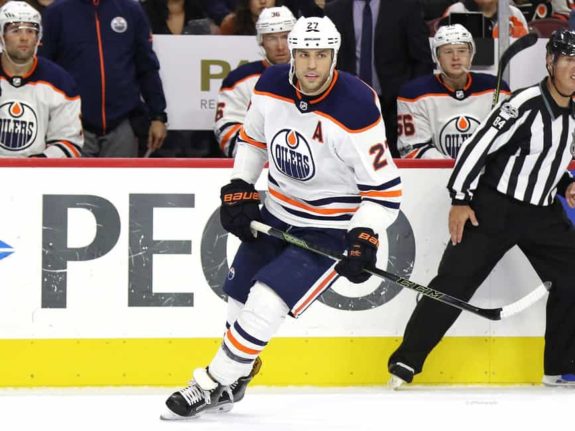 In no particular order, Edmonton bought-out Benoit Pouliot when they didn't need to, paid Leon Draisaitl a year too late, traded Jordan Eberle when his cap hit wasn't really an issue, got rid of locker room leaders like Matt Hendricks, traded draft picks for busted prospects and removed penalty killers without replacing any of the above areas with efficient NHL talents. Edmonton let go of depth players like Tyler Pitlick and Patrick Maroon, brought in players who made essentially no difference (Jussi Jokinen and Chris Kelly, among others), rushed rookies and thought experiments with backup goaltending would do the trick. Perhaps none of these names were stars nor would they single-handedly have changed the fate of one season but these moves spoke to the inability of Chiarelli to recognize the real problems with the team.
It's fair to say, management needs to take some of the heat here.
Related: Edmonton Oilers Send Puljujarvi and Yamamoto to AHL
Oilers Coaching Challenges
If he wasn't before, head coach Todd McLellan has to be viewed as on the hot seat now. Likely on shaky ground to start the season, he coached this team out of trouble with a good start on a tough road trip when the Oilers shouldn't have gone 8-4-1. But, as things began to slip and when former Blackhawks coach Joel Quenneville entered the available-coaches market, there were many who re-examined what McLellan was doing with the Oilers. If the losses pile up, more and more people will predict, perhaps expect a change.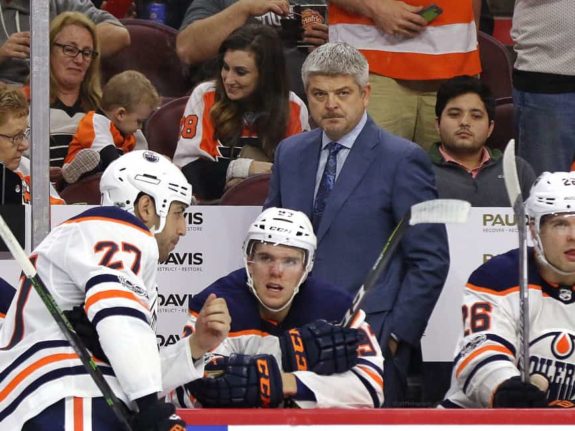 For some reason, McLellan has stuck to horses that aren't winning the race anymore. He's going back to the well far too often with Lucic, he's relying on the partnership of Draisaitl and McDavid when the long-term solution needs to be those two pushing their own respective lines and he's putting players in the doghouse when, perhaps, they don't deserve to be there.
In the end, McLellan is coaching and making decisions as if his job depends on it. There's no rope for learning, little patience for a bad game or two, overplaying his stars and turning his squad into a one-line team. Realistically, everything he's doing is understandable considering he might not have that long to right the ship. That doesn't make it right.
Edmonton brought in an entirely new set of coaches to help McLellan this season. Admittedly, certain areas have improved but at the end of the day, the win/loss record is what matters. The last few days haven't been kind in that regard. To top it off, recently, a former Oiler went public with some not-so-kind words about Edmonton's current coach. Might as well add that to the list too.
Related: Daryl Katz, Joel Quenneville and the Edmonton Oilers
The Players Need to be Better
Maybe you're one of those fans who hold onto the fact that coaches and managers can only do so much and that at the end of the day, players have to play. Fair enough. Guys like Lucic and Tobias Rieder should be scoring while prospects like and Jesse Puljujarvi and Kailer Yamamoto should start to figure out the game. The defense should contribute and quit leaving the goaltender out to dry, Cam Talbot should improve his glove-hand-high save percentage, the power play should stop trying to pass the puck into the net and bottom-six forwards need to go less than 50-60 games between goals. All reasonable asks.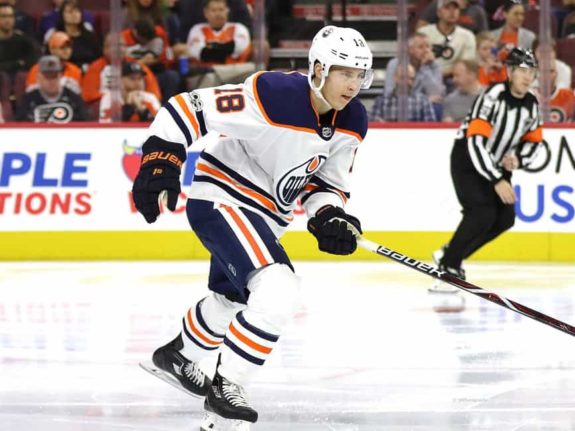 But, is it possible this team simply can't do those things? That the roster pieced together isn't good enough? That might also be fair.
Ryan Strome can't help that he's what came back for Eberle. Larsson can't help that he was part of a one-for-one deal for last year's NHL MVP. Kris Russel can't control the minutes he's being asked to play and Ty Rattie can't all of a sudden become a consistent point producer when he's never been one in the NHL before. There are plenty of other examples where the Oilers are trying to fit a square peg into a round hole and that's not a formula for winning.
Still, as a whole, this roster needs to show up. Those who watched the game against Colorado on Sunday know exactly what that means.
There is a Silver Lining
Now that we've gotten that out of our system, let's remember, the Oilers are 8-8-1. This season is far from over. They got into this mess together, and they just might be able to get out of it together too.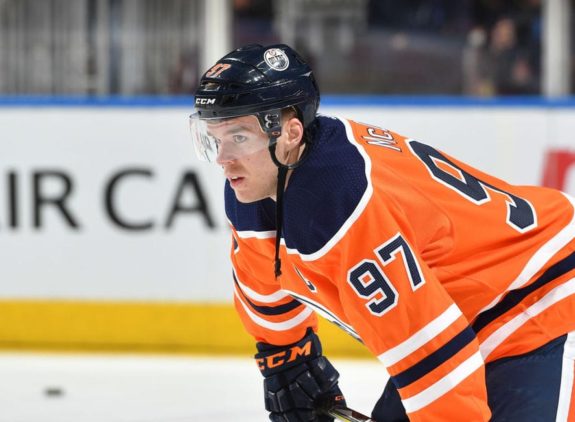 Edmonton will get the chance on Tuesday to swing the momentum the other way. A contest against a capable team in Montreal is almost like a must-win contest, that if the Oilers can manage two points, puts them back above .500. From there, anything can happen.
This team has the best player in the game and three of the best centers in the NHL from one-to-three. They have two capable netminders and some rookies with promise. Their wingers may be unproven but they're not talentless and while none of their defensemen may be exceptional passers, they are serviceable. Perhaps the better way to phrase the question of "who's fault is all of this" would be to ask, 'who's fault is the last four games?'
If Edmonton can figure that one out — and the answer is probably everyone's — maybe they can stop the bleeding.