If there's one thing this 2016-17 version of the Edmonton Oilers has shown us, it's that this roster has a unique ability to bounce back from losses that could be otherwise devastating to a team that knows better. It's this playoff ignorance that makes anything Edmonton does in the postseason, something no one should be surprised by.
Game 4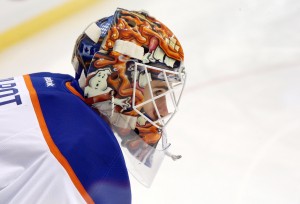 To say that the Oilers will have a better game than the effort they showed in Game 3 is like predicting the grass will be a bit wet after it rains all day. Cam Talbot didn't play well and all season long he's shown an ability to return to form and play better. Connor McDavid was awful defensively and a kid with McDavid's drive and ability won't repeat the same mistakes twice. Jordan Eberle wasn't great, the second line didn't contribute much and the defense made errors that are not indicative of this blue line's abilities. Heck, even the microphones didn't work properly during the anthems. Game 4 against the Anaheim Ducks — the second at Rogers Place in the series — will be a chance to regroup and recharge. With the Oilers up 2-1 in the series, Game 4 will be a chance to show the momentum of the series hasn't switched, it's only just paused momentarily.
Let It Go
This Oilers team is an assortment of players who lost 7-0 to the San Jose Sharks then won the next two contests to finish out the series. This team is a group that lost a stinker to the Buffalo Sabres near the start of the regular season and came back to win the next five in a row. The Oilers turned in off months and followed them off with great months. Individually, players have struggled, but they've returned with a vengeance. This Oilers franchise has an ability to let it go, shake it off and move on to the next game. That skill comes in handy during a seven-game series where the most recent game means nothing since the next game is for everything.
Edmonton has now had two lackluster performances in back-to-back playoff games. Don't expect Edmonton to have three.
That Extra Day Break
Like any team on a roll, a break can be counter-productive. Anaheim has outplayed Edmonton in the last two contests. An extra day break between games may not be the best for the Ducks who spent the off-time in Kelowna B.C. and getting away from the city of Edmonton and the playoff fever that surrounds the building. Contrarily, this break comes at the most opportune time for the Oilers.
The Oilers will refresh, review film and discuss the areas of their game that need a clear refocus. They've had an extra day to motivate themselves with the wake-up call Game 3 provided and coach Todd McLellan has had an extra day to send the messages he needed to send.

Eberle Called Out
Included in that messaging is Jordan Eberle who hasn't been productive offensively. McLellan took an opportunity after Game 3 to directly answer some of the critique headed in Eberle's direction. The coach wasn't overly critical in his assessment, but he wasn't shy about letting Eberle know through the media that the Oilers expect more.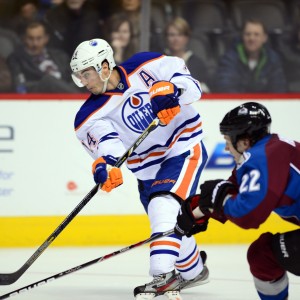 Heading into Game 4, Eberle has been pulled from the McDavid line but he isn't being removed from all opportunities to bounce back. Like the team that surrounds him, the gifted scorer is still in control of his own situation. Practicing on the second line, Eberle has an opportunity to add goals, contribute on offense through the power play and make the Oilers secondary scoring a powerhouse and not a deficiency.
Fans should expect that Eberle has received the message loud and clear.
The Bounce-Back Kids
For Eberle, Talbot and the rest of the roster, Game 4 will be about bouncing back. So good at parking poor efforts, the Oilers overall inexperience has its advantages. Most teams might let the last two games stir and fester throughout the locker room — it only makes sense that doubt could creep in. After all, most of Edmonton's players have never been in this situation before and there is no blueprint for how to handle this potentially negative swing.
The good news is, this version of the Edmonton Oilers doesn't know any better. Too young, too skilled and too ignorant to understand that Anaheim feels the momentum shifting, Edmonton likely views Wednesday's matchup as just another game. Game 4 is just another opportunity to prove they deserve to be where they are. Wednesday's contest is just another opportunity for a player like McDavid to bust open offensively or for Eberle to finally score. The next context is just another opportunity for Talbot to prove he was overlooked as a Vezina candidate.
In the end, the next game is just another opportunity go up 3-1 in a best-of-seven and take a stranglehold on the series.
Jim Parsons is a senior THW freelance writer, part-time journalist and audio/video host who lives, eats, sleeps and breathes NHL news and rumors, while also writing features on the Edmonton Oilers. He's been a trusted source for five-plus years at The Hockey Writers, but more than that, he's on a mission to keep readers up to date with the latest NHL rumors and trade talk. Jim is a daily must for readers who want to be "in the know."
Other content contributions include: NHLtradetalk.com, The Sportster and hosting weekly video casts, THW News and Rumors Rundown, plus Oilers Overtime.
For interview requests or to provide content info, follow Jim on Twitter or his social media accounts. They appear under his photo on articles like this one.