Facing Off is a weekly column debating five of hockey's hottest topics each and every Monday. From current events like trades and hat tricks, to bigger-picture stuff like scandals and expansion — you name it, we're debating it. Albeit, not always with a serious tone. We're keeping this column light, so keep that in mind when reading, and feel free to join in on the fun by leaving a comment. Facing Off also has its own Twitter handle now (FacingOff_THW), so follow us there and get in on the debate.

How's your breath? OK, now that we got that out of the way, we can move onto more important questions.
Such as, what in the world do the Pittsburgh Penguins do with their goaltending going back to Tampa for an elimination game?
Go back to the rookie Matt Murray, who got them to the conference final and had been mostly stellar until some recent struggles?
Or stick with Marc-Andre Fleury, the No. 1 netminder who gave up four goals in his first start of the playoffs, resulting in Sunday's overtime loss?
Murray or Fleury, the Pens better figure it out in a hurry

— Chris Abraham (@CrzyCanucklehed) May 23, 2016
Mike Sullivan has a difficult decision on his hands to say the least.
Personally, I feel once you've made the switch, you have to live and die with Fleury now. However, this might be an exception to that rule, with my gut telling me to let Murray finish what he started for better or worse.
Penguins' Fleury after Game 5 loss: 'It wasn't the best I've felt in a game.' https://t.co/e6pq2MKb9H pic.twitter.com/ZGB4aBio8r

— theScore (@theScore) May 23, 2016
Sorry, but Fleury looked very rusty tonight. Have to go back to Murray. No time to let Fleury find his rhythm. No losses left to give.

— Matt Larkin (@THNMattLarkin) May 23, 2016
The Conn Smythe is still very much up for grabs at this point — a crapshoot, really. Tyler Johnson's OT winner was a lucky bounce off his butt last night . . . BUT that puts him back in the conversation.
The butt of that bad breath joke, Phil Kessel, had his six-game point streak halted last night and suddenly his Penguins are on the ropes, which would take him out of the running as well.
And considering there have been eight different goalies in the crease during the conference finals — two for each team — it's becoming less likely that a netminder is named the postseason's most valuable player. That award will come down to the wire now, no doubt.
As for this week's Facing Off, we're trying something new — a tag-team effort of sorts. Every fifth week, we welcome a guest contributor and, this time around, we have not one but two guests sharing the workload.
I'm joined by Markus Meyer, who has covered the Vancouver Canucks for THW since March 2015, and also Dean Plunkett, who just joined the fold this month but is already proving to be a valuable addition to the Carolina Hurricanes' beat.
With both those teams missing the playoffs and perhaps feeling left out this time of year, we'll thrust them back into the spotlight by debating the futures of both franchises.
Let's start with the Canucks . . . who should Vancouver draft at fifth overall? Who would you pick? Or who would you avoid among the top prospects?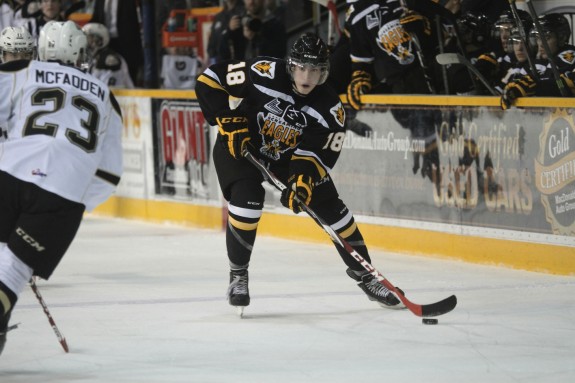 MEYER: For me, the easy selection is Pierre-Luc Dubois. Jim Benning has already gone on record saying that he thinks Dubois is a future No. 1 centre, which is exactly what this team needs. As much as I like Bo Horvat — and think he'll be a future captain one day — I don't see him as a future top-line centre. And while I haven't seen enough of Dubois to say whether or not Benning's judgement is accurate, he is probably Vancouver's best bet at getting the next Henrik Sedin in the system.
If the Canucks can't get Dubois, I'd honestly say the best course of action would be to look at trading down — perhaps getting a player like offensive blue-liner Jake Bean. But if Vancouver isn't able to find a deal for the fifth overall selection, I'd easily go for Matthew Tkachuk — assuming he's still available. Although the Canucks already boast an abundance of young wingers (Jake Virtanen, Brock Boeser, Sven Baertschi, Anton Rodin), Tkachuk appears to be on pace to be a game-breaking winger — something that may not happen for any of those four. That said, their plethora of wingers, and specifically the upside that Boeser has shown, might not make me as enthusiastic about Tkachuk despite his tremendous upside.
The only other player that I'd consider taking at that spot is Finnish defenceman Olli Juolevi. While I, like Benning, don't think there's a true No. 1 blue-liner in the draft, I think Juolevi might be their best shot at getting one. And while I may not personally make that selection, it's not one I would be particularly upset about. That said, as much as I like both Tkachuk and Juolevi, if the Canucks can't pick up Dubois, I'd highly consider trading the pick.
Will Benning shop Canucks' fifth overall pick? @DarrenDreger has more: https://t.co/DfyJXfuyT7 pic.twitter.com/RpXuljwnJF

— TSN (@TSN_Sports) May 1, 2016
FISHER: First off, Markus would make a great GM for the Canucks. His thought process on this pick essentially echoes my sentiments on selecting fifth. That's basically how I would approach that draft position for the Canucks or most teams for that matter. However, I'm not convinced that Benning is his scouting staff will be on the same page as us. A little foreshadowing there . . .
The top three is presumably etched in stone with Auston Matthews and the Finns, Patrik Laine and Jesse Puljujarvi. Sure, there's a slim chance that they don't in that order, but those names are almost certainly getting called 1-2-3. The real intrigue starts at No. 4 with the Edmonton Oilers and whether they trade their pick or who they take if they keep it. I believe there is a strong chance (like 80-20) that pick is moved for an immediate upgrade on defence — be it Colorado's Tyson Barrie, Carolina's Justin Faulk, Winnipeg's Jacob Trouba or Anaheim's Sami Vatanen.
'There's a real legitimate chance' that Oilers trade fourth overall pick: Chiarelli https://t.co/GEzaIjeJjw

— NHL on NBC Sports (@NHLonNBCSports) May 2, 2016
So it really depends, in my opinion, on who the team acquiring that pick wants to take. It would likely be a forward in any scenario, but some would prefer Dubois and others Tkachuk, but it wouldn't be shocking if the consensus order got shook up starting at No. 4. It could be any of a handful of guys going there.
Spoiler alert here, but in my annual mock draft to be published the day after the Stanley Cup Final concludes, I picked according to the current order without factoring in any trades. As a result, I had the Oilers selecting Dubois at No. 4. Sorry Markus, your boy is off the board. Yes, everybody knows that Edmonton needs defence, but the Oilers need is actually for right-handed defencemen. They already have Oscar Klefbom, Darnell Nurse, Griffin Reinhart and Andrej Sekera, among several others, on the left side. The top-four defence prospects in this year's draft are all lefties — Juolevi, Jakob Chychrun, Mikhail Sergachev and Jake Bean — so if the Oilers end up picking at No. 4, my gut tells me they take a forward. It could be Tkachuk, they will be scouting him very close this week at the Memorial Cup just down the road in Red Deer, but I think they would lean toward Dubois on draft day.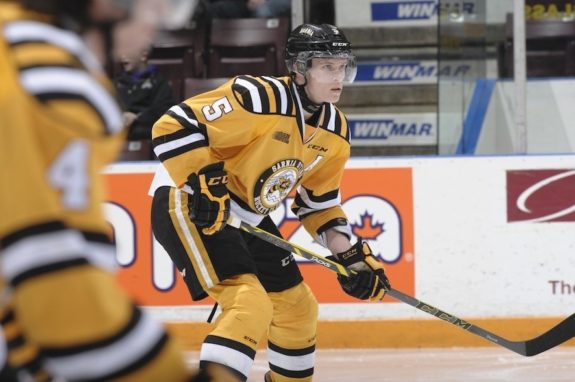 So, who did the Canucks end up taking? I actually went with Chychrun, an all-around defender with good size who does everything at a high level but perhaps nothing at an elite level. Markus is right that a No. 1 defender like Aaron Ekblad isn't available in this draft class, but Chychrun is a poor man's Ekblad in his skill-set. Chychrun didn't have a great draft year and his stock is falling a bit — he was in the conversation for first overall prior to the season — but he still has the potential to be a franchise defenceman. I see a less physical Dion Phaneuf, not today's version but when Phaneuf was at his best. That's a nice player, and a good fit for Vancouver, which has arguably a bigger need for blue-liners than Edmonton. Alex Edler and Chris Tanev might not be around by the time the Canucks' young core is ready to contend, so that leaves the likes of Ben Hutton, Nikita Tryamkin and Guillaume Brisebois as go-to guys on the back end. Chychrun could be the perfect fit there, even if he's not as flashy or offensive as Juolevi, Sergachev or Bean. Not a sexy pick, but a solid one in my opinion. I think Benning could go that route after drafting some talented forwards in recent years, including centres Horvat and Jared McCann and wingers Virtanen and Boeser. I realize Vancouver's fan base might be up in arms over that pick, but I think Chychrun would grow on Markus and others — and he might be NHL-ready for next season.
Pierre-Luc Dubois or Jakob Chychrun? Tough choice. #Canucks #NHLDraft

— Curt Mann (@curttat2) May 21, 2016
So, about that new draft lottery system — the one that dropped the Oilers and Canucks out of the top-three picks — do you love it or loathe it? What's the best method of determining the draft order?
MEYER: I'm indifferent to it. Personally, I don't think it needs a major overhaul, and I'm not sure it should be a top priority for the NHL. I do, however, think it should be more skewed one way or the other. Either the bottom-feeders who were disasters all season should be near-locks for a top-three selection, or it needs to be almost completely even in terms of chances of rising among all the non-playoff clubs. As it is currently, we kind of have a weird in-between where it's not even enough for the borderline non-playoff teams to have much of a shot, but also not weighted enough that the bottom-feeders are locks to get the elite prospects.
I'd personally lean towards a system that makes it more even for all the eligible teams, as that would discourage the concept of tanking a bit more, and I think it would add a bit more drama to the draft lottery. We saw how much buzz there was this year — imagine if it was even more balanced. As it is, though, I don't think it's a massive issue, and I don't have too much of a problem with the system.
New #PITB! Canucks fall to fifth in draft lottery and I feel nothing https://t.co/CiWrr6Wk2w #Canucks

— Daniel Wagner (@passittobulis) May 1, 2016
https://twitter.com/ThomasDrance/status/726572484053475328
FISHER: You're supposed to be more bitter than that Markus. You do realize that your Canucks missed out on Puljujarvi as a result of this triple lottery, right? Just kidding, good on you for taking the high road and sticking to a professional, unbiased viewpoint on the draft lottery as a whole. I commend you for that. Others, even in the mainstream media, have been crying foul or feeling jaded and sorry for their team. Then again, as you mentioned, Vancouver is in pretty good shape on the wings, so perhaps Puljujarvi wasn't overly appealing anyway.
Nevertheless, I did enjoy the buzz for this year's draft lottery — a lot of that had to do with none of the seven Canadian teams making the playoffs — and I'm fine with the current system. Much like Markus, indifferent is a word that comes to mind. In saying that, the more I think about the Shane Doan-endorsed system, the more I like that approach too. Doan and others are campaigning for a system where bottom-feeder teams start accumulating points once they have been mathematically eliminated from playoff contention. Those standings, based on points earned for the remainder of the season, determine the draft order without any lottery or luck involved. That would eliminate concerns over tanking, but it would also take the fun out of April for fans of the teams that don't make playoffs but still look forward to the draft lottery.
Who should the Hurricanes draft at 13th and 21st overall? Which potentially available prospects would you target for those picks? Or would you package both to get into the top five if possible?
PLUNKETT: My picks address a missing roster piece that is holding the Canes back from being a playoff-contending team every year. The Hurricanes have no size, no scoring and need some grit on the bench. The current roster is full of very young, very talented, but very average-sized NHL-caliber players who get pushed around on a nightly basis. If the Canes could find a player or two that can score, open the ice up a bit, make plays, and add some bulk to their middle-six forwards, they'd be closer to contending in every game.
In the 13th slot, my one and only choice is Logan Brown. I have stuck with that choice since first writing about the kid a month ago, and if he is available at No. 13, Ron Francis should be on stage announcing his name before Gary Bettman finishes saying "The next pick in the 2016 NHL Dr…."
Brown's big — REALLY BIG. The 6-foot-6, 225-pound center was born in Raleigh while his father, Jeff, played for the Hurricanes, so he's a legacy and probably the first 'Hurricanes Baby'. Last season with the Windsor Spitfires (OHL), Brown tallied 21 goals, 53 assists and 74 points in 59 games. He obviously has the size to play in the NHL right now, and apparently isn't done growing yet. Brown excels at both ends of the ice, uses his huge size to shield the puck, and has the reach to take it off other players' sticks.
Brown's family laid down roots in the St. Louis area when his father played for the Blues, and that's where he started playing junior hockey with and against older skaters from the time he was 10. On top of his father's NHL-caliber tutelage, he also grew up skating with and getting tips from Blues stars Keith Tkachuk and Al MacInnis. Many scouts call Brown's skating stride "long and smooth" with "elite top-end speed". His shot has been described as "absolutely deadly" with a control and velocity that "would be impressive at the NHL level". Gee, I wonder where he learned to shoot well?
For the 21st pick, I'm looking for another piece that fills the Hurricanes' needs, and I find it in Julien Gauthier. The right-winger stands 6-4 and weighs in at a very stout 225 pounds. He was born in Pointe-aux-Trembles, Que., and grew up through the Quebec junior hockey ranks. In 54 games last season with the Val-d'Or Foreurs of the QMJHL, Gauthier recorded 41 goals and 16 assists for 57 points.
Gauthier uses his body to take pucks away from opponents and wins possession battles in the offensive zone with ease, which isn't surprising considering his size. He's also, again not surprisingly, comfortable going to the dirty areas, whether in the corners or the front of the net.
According to scouting sources, Gauthier is surprisingly quick on his skates, with an explosive take off and powerful stride that surprises opponents. The combination of a big man with soft hands and a terrific shot is what general managers like Francis should be drooling over.
Some reports have said that he needs to develop more as a playmaker, making sure he feeds his linemates as much as they feed him. This issue is easy to quantify by simply looking at his points numbers — 41 goals with only 16 helpers. He also needs to add more East-West to what is already an impressive North-South game. However, under the tutelage of head coach Bill Peters, these few minor issues can easily be fixed before he hits the NHL ice for the first time.
FISHER: Nice picks, Dean, I could totally see both Brown and Gauthier being draft-day targets for Carolina. Unfortunately, according to my mock, Brown is going at No. 12 to Ottawa — yes, one pick before your Hurricanes, as devastating as that would be. I also have Gauthier going at No. 18 to Philadelphia.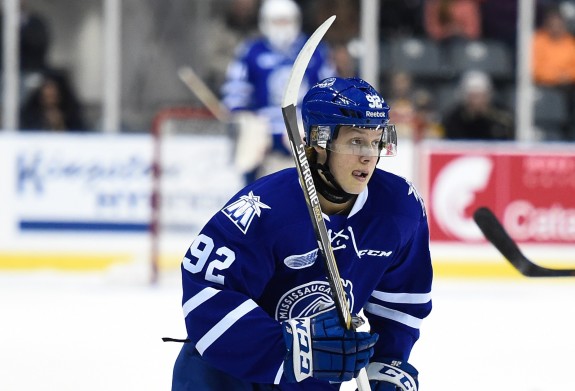 The consolation prizes for Carolina are Alexander Nylander, a shocking faller in my mock scenario, and Alex DeBrincat. I know what you're going to say — not big enough! But I had the Hurricanes drafting skill over size, though if Brown was there, he would have been Carolina's pick for me too. Brown is a big riser right now, with some suggesting he could crack the top 10 or potentially even the top five. So it's unlikely, in my opinion, that Brown will be available for Carolina without Francis packaging his picks to move up. I think the Hurricanes would be better off staying put and settling for whoever falls into their lap. No. 13 is a good spot, I actually feel the third tier of talent runs all the way from No. 4 to No. 13, so Carolina would be getting one of the guys from that group. The first tier is obviously Matthews and Laine, with Puljujarvi alone in the second tier — a cut above Brown, Nylander and the other highly touted prospects. An argument can be made that it's equally unlikely that Nylander is available at No. 13 — most have him in the Nos. 6-10 range — but there are always surprises on draft day and that would be a pleasant one for Carolina. He'd be a great fit with the rest of the Hurricanes' Scandinavian talents, perhaps flanking Elias Lindholm or Sebastian Aho in the future.
As for the size issue, I think the Hurricanes are fine in that department. Jordan Staal and Victor Rask are big men already on the NHL roster, and Carolina seems to have a steal in Nicolas Roy — a 6-foot-5 centre out of the QMJHL who scored 48 goals and 90 points in 63 games this past season after being a fourth-round pick last June. So I wouldn't necessarily reach for Gauthier at No. 13 if Brown is gone. Carolina doesn't need a defenceman in that spot, but there will be some smaller, more skilled forward options. Perhaps it'll even be Nylander. DeBrincat is another offensive catalyst, but if Carolina really has a craving for size at this year's draft, then Max Jones might be another possibility at No. 21 — he'd be available there, based on my mock.
There has been some debate in Edmonton about trading Ryan Nugent-Hopkins for Justin Faulk. Does that deal make sense? Would either side need to add an asset or is it fair as a 1-for-1?
PLUNKETT: No, it doesn't make sense — at least not for the Canes. First, they aren't trading Faulk. He's a two-time All-Star, assistant captain, and they need him to add to the average age of the team — especially the young defensive corps.
Just before the Christmas break last season, Faulk had nine points in eight games, led the Hurricanes in scoring for the second straight season, and led the NHL at that point with 12 power-play goals. He has become the quarterback of the Canes' power play, and is seen as one of the experienced veterans on the team — even at the young age of 24. He also has a contract signed through the 2019-20 season, with a $2-million bump from $3.5 million last season to $5.5 million for the next two seasons.
As for Nugent-Hopkins, I think he would be a great addition to the Hurricanes — just not in exchange for Faulk. Nugent-Hopkins would add an offensive spark and scoring ability that the Canes are sorely lacking, and he'd bring a notoriety to the franchise that they sorely need. The Hurricanes have incredible depth in their prospect pool, including defensemen that could help the Oilers' blue-line, and they have half of all the picks in the next two NHL Entry Drafts. (Exaggeration, of course, but they do have 11 this year and next.)
If Francis gets interested in Nugent-Hopkins, I can see him packaging one of our NHL-ready defensemen in the franchise system, plus a draft pick or two, and taking a run at him. Faulk, however, will be in a Hurricane sweater come October 2016.
https://twitter.com/NicholsOnHockey/status/731222797700079616
FISHER: Sorry Dean, that won't get it done. The Oilers are trending toward win-now mode, so picks and prospects no longer appeal to Edmonton. If the Oilers were to move Nugent-Hopkins, it would be for an established top-pairing, right-handed defenceman that can quarterback the power play. Faulk certainly fits that bill and, to me, the value is fair.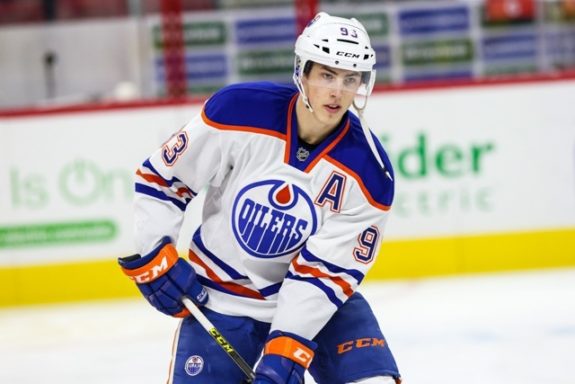 Nugent-Hopkins, the first overall pick from 2011, is a year younger at 23 but essentially has the same experience as Faulk — both debuted in the 2011-12 season and Faulk has only played 13 more games (326 to 313). Faulk's stats, as a defenceman, are probably more impressive with 49 goals and 155 points to Nugent-Hopkins' 77 goals and 222 points. Nugent-Hopkins has twice recorded 56-point seasons but has potential to top 70 sooner than later.
Staal, Lindholm, Rask and Aho give the Hurricanes decent depth down the middle, but Nugent-Hopkins is on another level from those guys and could allow at least one of them to shift to the wing. From the outside looking in, Carolina needs Nugent-Hopkins as much as Edmonton needs Faulk. I think it could be one of those win-win trades that makes a lot of sense for both teams. I like it as a 1-for-1, but the Oilers would probably be more willing to sweeten the pot than the Hurricanes if push came to shove, just because Edmonton is desperate to upgrade its defence.
There are several other options out there for the Oilers — I recently threw out 32 potential targets — but Faulk would be right near the top of the list, along with Colorado's Tyson Barrie and Anaheim's Sami Vatanen. I fully expect one of those three to be in Edmonton's starting lineup to begin next season, even if it comes at the expense of a guy like Nugent-Hopkins.
Who returns to the playoffs first — Vancouver or Carolina? Go ahead and fight it out, make your case or come to a consensus. What needs to happen to make that a reality? Is it at all a possibility for next season or are these teams still a few years away?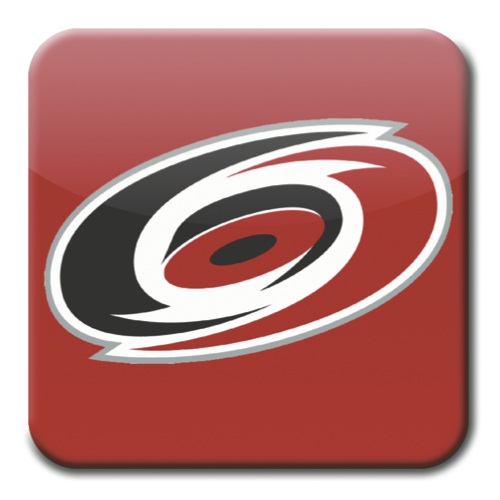 MEYER: I think the Hurricanes will make it in first, and I think they were a pretty underrated story this season. Many, including myself, thought they would be a mess this season, but they weren't that far off being a playoff team. They have a nice piece in net in Eddie Lack, and some good young blue-liners (Faulk, Hanifin) who will continue to grow. If Jeff Skinner has a good season, Staal can post 50-plus points, and maybe they add a respectable free agent or two, this is a team that I could see making a push next year.
Vancouver, on the other hand, looks to find itself near the bottom again. The Sedins will probably both fall into the 50s in points, and while Baertschi and Horvat will both be better, they likely won't be top-line caliber players. The defense is still a massive question mark going into 2016-17, and even the goaltending — easily the most consistent part of the 2015-16 edition Canucks — has some uncertainty around it. Nothing about this Canucks team says playoffs, which I'm sure is fine to most fans and management. Additionally, the West looks to be more competitive than the East going forward, which works to Carolina's advantage.
Neither are anywhere close to a playoff lock next season, but if I had to pick who was more likely to make it in first, I would go with the Hurricanes.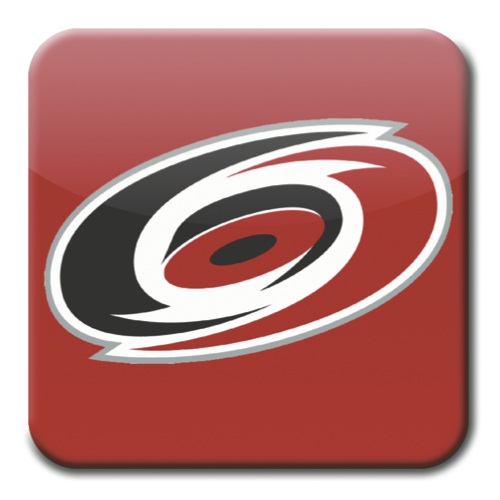 PLUNKETT: The Hurricanes make the post-season, and they accomplish it next season. They finished 2015-16 with 15 more points than 2014-15 in only the second year with coach Peters and his system. Sophomore GM Francis has compiled a roster that is VERY young and transitional at the moment but has still performed well above expectations.
The Canes have two essential pieces that can make them contenders next season. They need to acquire a clear No. 1 goaltender, and they need to add scoring potential to a roster that has been at the bottom of the NHL rankings for years. These two priorities can be taken care of with creative and intelligent moves during the offseason. With 22 draft picks over the next two years, and an anticipated $36 million in cap-space availability, Francis should be able to trade and buy solutions.
As for the rest of the team, there are four key elements in place that will make the Hurricanes competitive next season and for seasons to come.
The Coach and his System: Peters has a hockey perspective, attitude, and system custom-made for a group of players like the Hurricanes. It's a simple 'play hard or you don't play' attitude, where practices are as intense as games, and the work ethic and motto for the Canes is 'preparation and intensity'. The players have bought into his system of puck possession and a five-man offense, proving it many nights last season by exiting their zone with ease, passing and possessing the puck through the neutral zone, and entering the offensive end with speed.
The Young Guns: Twelve of the 22 players are 25 years old or younger. Four of those 12 made names for themselves in 2015-16. Noah Hanifin was the Canes' first-round 2015 draft pick (fifth overall) and is one of only three from that draft that made it into the NHL this season — him, Connor McDavid and Jack Eichel. Along with Brett Pesce and Jaccob Slavin, Hanifin is part of the very young defensive corps. Up front, the Hurricanes are seeing a forward who has a great future ahead in Phil Di Giuseppe.
The Blue-liners: One of the biggest changes to the Canes' fortunes this past season was a much improved defensive corps in front of typically weak goaltending. Rookie defenders Hanifin, Pesce and Slavin mesh incredibly well with the veterans Faulk, Ron Hainsey and James Wisniewski to create a very strong back end.
The Prospects: The depth of Carolina's 'Prospect Bench' is incredible when you look at an entire list of who's in the current pipeline. Over in Europe, there's Aho and Aleksi Saarela playing in the Finnish elite league with men twice their age and experience — and they are league-leading stars. Closer to home, the prospects playing in the minor leagues and AHL are also impressive. Players like Hadyn Fleury (2014 1st round), Roy (2015 4th round), and a bevy of Charlotte Checkers who have already made their NHL debuts like Derek Ryan, Trevor Carrick and Sergey Tolchinsky.
If Francis and his management team can find the right pieces to fix the goaltending and scoring weaknesses, the Hurricanes will have a team that makes it to the postseason next year — and for years to come.
THIRD MAN IN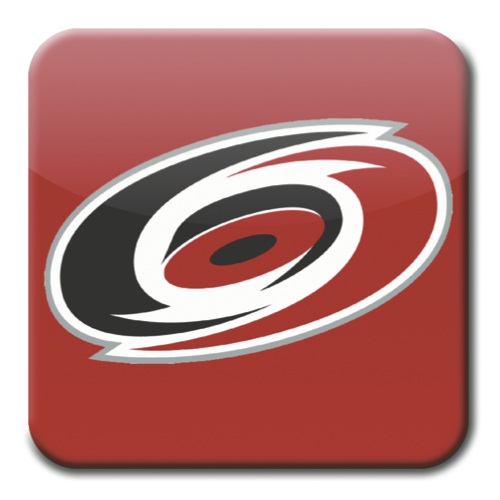 FISHER: Should we make it unanimous? I'm really disappointed in Markus for not being more of a homer. Clearly, he's a realist and his honesty is refreshing. You're both probably right — Carolina will get back into the playoffs again before Vancouver — but I don't think either team makes it next season.
Vancouver is in the infancy of its rebuild and if ownership lets Benning do his job properly, then the Canucks will be starting from scratch next season. I don't necessarily envision the Sedin twins getting traded this summer, but everybody else over the age of 25 is fair game. Vancouver is going young and there will be growing pains. So much so that the Canucks might get their first-line centre of the future in next year's draft — Nolan Patrick of the WHL champion Brandon Wheat Kings is going to be a good one. I liken him to Jonathan Toews in a lot of ways, but I believe Patrick is more of a natural scorer with a better shot and finishing ability around the net. So, providing ownership is willing to let Vancouver be THAT bad — part of that is on the fan base, to continue showing up in support of a losing team next season — then the Canucks could be rewarded with a key piece to their puzzle. Unless, they lose the lottery again. Either way, that Pacific Division is going to be ultra-competitive in the years to come and I foresee the Canucks bringing up the rear for the next couple seasons.
Therefore, Carolina is closer to being a playoff team again. How close? That's up for debate. Personally, I feel the Hurricanes overachieved last season. They certainly exceeded expectations and that's thanks in large part to Peters' coaching. Willie Desjardins is also capable of coaching the Canucks out of the basement — that deserves mention too. But the Hurricanes are still a couple years away in my opinion. Sure, with a quality goalie — Carolina fans will vehemently disagree with Markus calling Lack a "nice piece" — the Hurricanes could have been this year's Cinderella story. However, that clock has struck midnight and Carolina is back to zero points to begin next season. The Hurricanes have the assets — plenty of cap space and 22 picks between the next two drafts combined, as Dean mentioned — to upgrade their goaltending if they don't plan on bringing Cam Ward back. Even still, the offence is mediocre and the defence is incredibly young. The sophomore slump is very real and not everyone will take it to another level or even repeat their performance from this season. I feel the Hurricanes will fall back to earth a bit next season, but their natural progression and improvement will land Carolina around the same spot in the standings — on the outside looking into the playoff picture. Some might see that as a failure, but I'd say a second straight 86-point season would be progress. If that comes to fruition, I could see 90-plus points and a playoff berth for the 2017-18 campaign as Carolina's new-look core — without Eric Staal and, presumably, Ward — enters its prime years.
BONUS TOPIC
Are you watching the conference finals? What has your interest level been in the playoffs — on a scale of 1 to 10? Are you bandwagon cheering for any of the teams left?
MEYER: I've been casually watching, maybe checking in every now and then, but I haven't been rigorously watching this round — or even round two — the way I have in the past. To me, the first round, outside of Chicago-St. Louis and maybe Florida-Islanders was extremely underwhelming, especially in comparison with the past two seasons, and so I never really recovered from that.
It partially has to do with the fact that my personal life has been so busy, but I'd have a hard time rating my interest in this year's playoffs any higher than a light 7/10.  I'm intrigued by the matchups, and I have been following along to be sure . . . but I don't find myself engaged the way I have been in the past, which is certainly disappointing.
Most disappointing NHL playoffs I can remember😔

— Alex Hagenbuch (@hagonwagon) May 13, 2016
PLUNKETT: I watch all of the playoffs. I'm Canadian, so it's in my blood, and I've been doing it since the very early '70s, so it's kind of an annual ritual. Plus, these conference finals have been great, especially all of the side-stories of rookie goalies, injured veterans returning and star players with bad breath showing they still have game. The fact that I am now a contributor for The Hockey Writers has just increased my interest from a solid 8.5 to an unwavering 11. (Insert Spinal Tap reference here.)
As a Carolina Hurricanes fan, I really haven't had a chance to have the pure 'fanatic-type' playoff excitement for my team for quite a while. Like all hockey fans, I do pick my 'favourites' for each playoff round, even though the ultimate results aren't going to send me to Twitter to either gloat over their victory, or blame the refs/coach/star alignment for their loss. At this point, I'm pulling for the Lightning over the Pens (big fan of Stevie Y and Ben Bishop), and the Blues over the Sharks (although I do love the Beard Brothers).
THIRD MAN IN
FISHER: I'm trying my best to watch as much as possible — to stay on top of things for Facing Off — but as good as the hockey and the storylines have been, I do find my interest level waning in comparison to years past. I'd be lying if I said I've watched more than two, maybe three games start to finish this postseason and probably a dozen periods in total. So, therefore, I'm more with Markus in that 7/10 range.
I catch up on all the highlights thanks to my go-to Twitter girl Stephanie (@myregularface) and I stay in the know through the Canadian/Associated Press coverage that comes across the wire as sports editor of a daily newspaper. It's just that my local beats have kept me busy and preoccupied, with the Kelowna Rockets reaching the WHL conference finals and the West Kelowna Warriors winning the RBC Cup yesterday. I was torn there, with my current home (West Kelowna) up against my former home (the host Lloydminster Bobcats) for the Junior A national championship — not that I had a rooting interest one way or the other.
I found myself watching a fair bit of the world championship too, intrigued by Patrik Laine and Auston Matthews (in that order for intrigue), and whether Cam Talbot could backstop Canada to its second consecutive title at that tournament. His shutout in the gold-medal game was impressive — especially that first-period stop on Laine, the tourney MVP — and Connor McDavid came through in the clutch by scoring what stood up as the winner. Now the Memorial Cup is underway with a stacked field that has already produced a goal-of-the-year candidate, thus the NHL playoffs have become less of a focal point for me. Nevertheless, it's shaping up to be a great Stanley Cup Final however it plays out. I'll tune in for that.
---
Who won this round of Facing Off? Feel free to weigh-in with your opinions in the comments below. We will be checking in periodically to both defend and expand on our initial answers. If you want to see us face-off over a topic, we're open to suggestions as well.
Larry Fisher is a senior writer and head scout for The Hockey Writers, having been an at-large contributor for THW since August 2014. Fisher covers both the NHL and the WHL, specializing in prospects and NHL draft content, including his annual mock drafts that date back to 2012. Fisher has also been a beat writer for the WHL's Kelowna Rockets since 2008, formerly working as a sports reporter/editor for The Daily Courier in Kelowna, British Columbia, Canada from 2008-2019. Follow him on Twitter: @LarryFisher_KDC.