Do you have those mid-season fantasy hockey blues? Are you looking for a solution to your faltering roster? Mike Pandolfi over at Fansided's Broad Street Buzz might have a couple plugs for those gapping holes.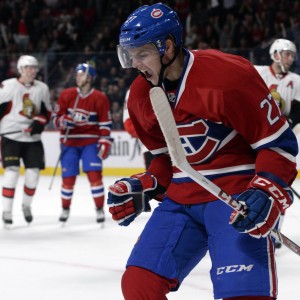 There are four players Pandolfi lists as must grabs for fantasy owners (if they're available in your pool of course). While each has flown under the radar thus far, he makes interesting arguments as to why these players should be on everyone's radar heading into the mid point of the fantasy season.
"He doesn't shoot much, but when he does they tend to count," writes Pandolfi on Montreal's Alex Galchenyuk.
With a shooting percentage of 15.6% so far this season, Galchenyuk will be heavily relied on to put the puck in the net with his starting netminder out for the next six weeks.
But the advice from the Broad Street Buzz writer doesn't stop there. He offers up two more must-grab forwards as well as a starting goaltender that might be one of the few available in most fantasy leagues.
With injuries to key players really piling up at this point in the season, Pandolfi's picks could come into play in your league. Scoop up Galchenyuk (along with Mike Smith, Frans Nielsen and Marcus Johansson) while you can.
But if you need more convincing, check out what Pandolfi's reasoning is behind these must-have fantasy wire pick-ups.
Fantasy Advice: Take Risks Now
Some of these players may seem like risks for the direction of your fantasy team, but now's the time to take that step. In a one-year pool, you're over a third of the way through the season, so it's not worth waiting.
In a keeper league, maybe you're willing to give up on the year and wait for better times next season. But if you're looking to make that move toward the top of your league, take a risk on one of these players. Mike Smith and the Arizona Coyotes have proven that they are for real. The Caps and the Islanders have had their ups and downs but Nielsen and Johansson have played relatively consistent hockey.
So if not take the risk now, don't expect to climb the standings this year.
---
One game and already he's a candidate to add to your roster in your fantasy league. Winnipeg's Connor Hellebuyck made his NHL debut this week – allowing one goal on 15 shots and earning the win for the Jets.
While third year goaltender Michael Hutchinson might be the go-to while Ondrej Pavelec is sidelined, expectations are that Hellebuyck will get a fair shot at seeing the net as well.
"Here's where the Jets are at with ont of the best prospects in the organization, if not in pro hockey: it's possible, maybe quite likely, Hellebuyck will get the tap on the shoulder for Wednesday's game against the Toronto Maple Leafs," writes Ed Tait of the Winnipeg Free Press.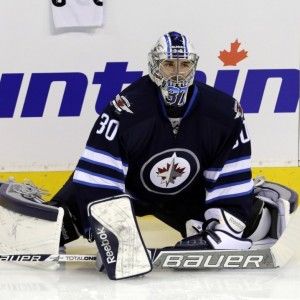 Tait describes Hellebuyck's demeanour as "part zen master, part surfer dude" – a testament to the young goalie's ability to remain calm with all the buzz surrounding him and his potential to grab the open job in Winnipeg.
Fantasy Advice: Jet Over to the Waiver Wire
Even after just one start, it might be time to add Hellebuyck to your fantasy roster. In a yearly pool, he's a good fill in goaltender if you're suffering from the goalie injury phenomenon. If you're in a keeper or dynasty league, he's the perfect player to sit on your bench or add to your minors (depending on how your league works).
Even if he's a bench guy on your team, he's a guy that you should consider keeping at the end of the season. His cool demeanour – as Tait explains it – should give him the ability to forget any bad outing he might have fairly quickly and allow him to bounce back.
Even if he doesn't work out this season, the buzz surrounding this young man is quite the chatter in Winnipeg and the NHL. He's one of the better goaltending prospects out there right now and should be a solid grab on your waiver wire.
For more fantasy news, check out THW's fantasy homepage and follow Andrew on Twitter at @AndrewGForbes.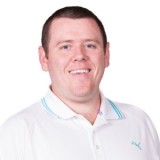 Andrew is in his 8th year reporting for The Hockey Writers covering the Toronto Maple Leafs. He began his broadcasting with CBC's Hockey Night in Canada team as well as being part of their coverage of the 2014 Winter Olympic Games in Sochi. He's the former play-by-play voice of the London Jr. Knights for Rogers TV and currently hosts the Sticks in the 6ix podcast. You can follow him on Twitter at @AndrewGForbes.