Fantasy hockey season is right around the corner and armchair GMs everywhere want to know what players to pick for their team.  If you're like me, you enjoy more of a challenge then just picking a team and playing with it for just one year.  If you're like me, you enjoy keeper leagues that are more than just keeper leagues.  If you're like me, you enjoy salary keeper leagues.
To win in said leagues you're going to need to find players who are relatively cheap that produce in all aspects of the game.  I don't claim to be a wizard when it comes to salary keeper leagues, but I'm not your average run-of-the-mill owner either.  I was given a lackluster team and slowly (but surely) built it up to compete.  After being in the bottom two spots for three seasons straight, I was runner-up in my league this past season.
But I'm not here to impress you with my fantasy hockey resume.  Here are some of the best forwards money can buy in your salary keeper leagues for this season:
Wayne Simmonds – RW – Philadelphia Flyers
2012-13 stats: 45GP – 15G – 17A – 32PTS – 82PIM – -7
2013-14 salary: $2,800,000  Average cap hit: $3,975,000
Wayne Simmonds has really come into his own since being traded from the LA Kings.  He's become a fan favorite and a tenacious forward to rally around.  He has the blue-collar work ethic that is showcased every game.  Currently slotted on the 2nd line, Simmonds should see his minutes increased and a likely increase in goals and assists.  Simmonds obviously isn't afraid to drop the gloves which, whether you like the category or not, will get you increased PIMs.  There are many players like Simmonds, but not many help a fantasy team for his price tag.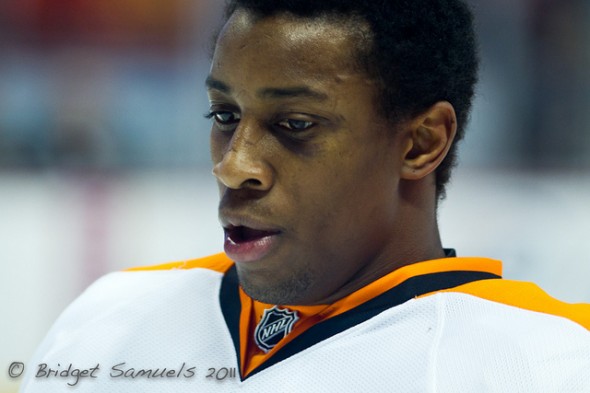 Chris Kunitz – LW – Pittsburgh Penguins
2012-13 stats: 48GP – 22G – 30A – 52PTS – 39PIM – +30
2013-14 salary: $3,725,000  Average cap hit: $3,725,000
Playing alongside Sidney Crosby will do wonders for your career.  Just ask Chris Kunitz.  You'd have to go back 10 years to when Kunitz was a senior at Ferris State University to find the last time he was above a point-per-game player.  Being Robin to Crosby's Batman, Kunitz has built great chemistry with the best center in the game.  And at a bargain price of $3.725M, Kunitz is a steal for this season and the next three years that he's signed.  It's doubtful Bylsma splits up the two, so Kunitz may eclipse his career point total of 61 in a full season on Crosby's wing.
David Backes – C/RW – St. Louis Blues
2012-13 stats: 48GP – 6G – 22A – 28PTS – 62PIM – +5
2013-14 salary: $4,750,000  Average cap hit: $4,500,000
Backes is a great all-around fantasy player.  He's a big body that blends talent with brute force.  He doesn't solely play the game in the dirty areas – where he cashes in frequently.  Backes can play along the perimeter and is the leader of the Blues on the ice and in the locker room.  In a shortened season, Backes didn't score as often as he usually does, but with a full 82-game schedule Backes is good for 20 goals, 30 assists, and 100 penalty minutes.  The Blues are a skilled squad with very few holes in their roster.  If you want help on your fantasy team and need a cap-friendly forward, look no further than David Backes to be a player who will help your team in every aspect.
John Tavares – C – New York Islanders
2012-13 stats: 48GP – 28G – 19A – 47PTS – 18PIM – -2
2013-14 salary: $5,000,000  Average cap hit: $5,500,000
Tavares is one of the best players in the league.  He's shown that since he entered the NHL and with an exciting, new, fresh team on the Island, Tavares might be able to take his point production to the next level.  He's strictly going to bring you points, whether it be goals, assists, shots (if you count them).  The kicker is, at $5M he can be just as productive as players like Alex Ovechkin ($9M), Eric Staal ($9.25M), Marian Hossa ($7.9M), or Henrik Zetterberg ($7.75M).  He's cheaper than most top players in the league and will be a staple on your team for years to come.
Steve Downie – RW – Colorado Avalanche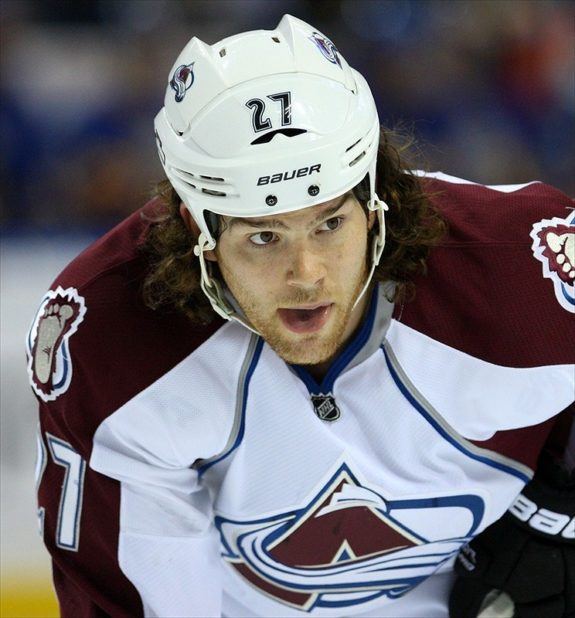 2012-13 stats: 2GP – 0G – 1A – 6PIM – +1
2013-14 salary: $2,750,000  Average cap hit: $2,650,000
Downie's season last year lasted all of two games before he went down to injury.  He's all healed up and raring to go.  He may fall by many waist sides because of his injury, but he is a player you will be thankful to have on your team.  The feisty winger built up chemistry with Matt Duchene in his short time with the Avalanche so far and has been known to put up points and not only penalty minutes.  With a full season under his belt, you might be able to pick Downie up for cheap as he can likely pay dividends in a fantasy league.
Honorable Mentions
David Clarkson - RW - TOR
2013-14 salary: $4,500,000  Average cap hit: $5,250,000

Kyle Turris - C - OTT
2013-14 salary: $2,500,000  Average cap hit: $3,500,000

Matt Moulson - LW - NYI
2013-14 salary: $3,900,000  Average cap hit: $3,133,333

Dustin Brown - RW - LAK
2013-14 salary: $3,500,000  Average cap hit: $3,175,000
If you have any questions about your fantasy team or need more fantasy advice follow Shawn Reznik on Twitter: @ShawnTHW