After another disappointing playoff exit for the Calgary Flames this year, both fans and media have jumped on players, coaches, and team management. Of course, this is nothing new, especially for Canadian hockey markets, as they have some of the most passionate fans in all of sports. There are many Flames critics out there who believe they are nowhere close to competing for a Stanley Cup at this time, but that may not be the case.
Oh So Close
After defeating the Flames, the Dallas Stars were then able to knock off both the Colorado Avalanche and the Vegas Golden Knights to punch their ticket to the Stanley Cup Final. This is the same Stars team that the Flames were just 12 seconds away from taking a strangle hold 3-1 series lead. Flames players and fans won't want to be reminded of the moment, but Joe Pavelski was able to cash in on a rebound with minimal time on the clock for his third of the game, followed up by Alexander Radulov deflecting home the overtime winner.
Related: Theo Fleury – It's the Size of the Heart That Matters
Just like that, the Flames went from being one game away from advancing, to being tied up at two games apiece. That game clearly shattered their confidence, as they were unable to win another game that series and as a result were eliminated in Game 6. It was, and still is, easy to get frustrated as a fan of this team for how they lost, and seeing the Stars go as far as they did certainly didn't help.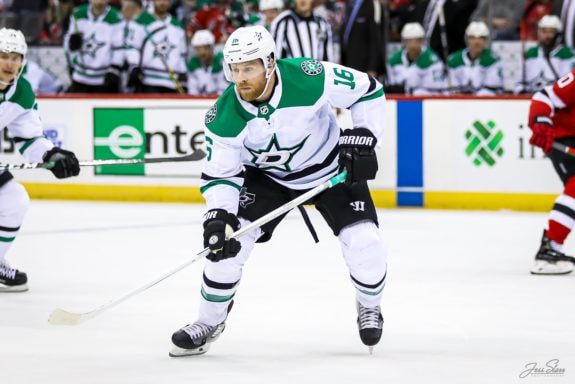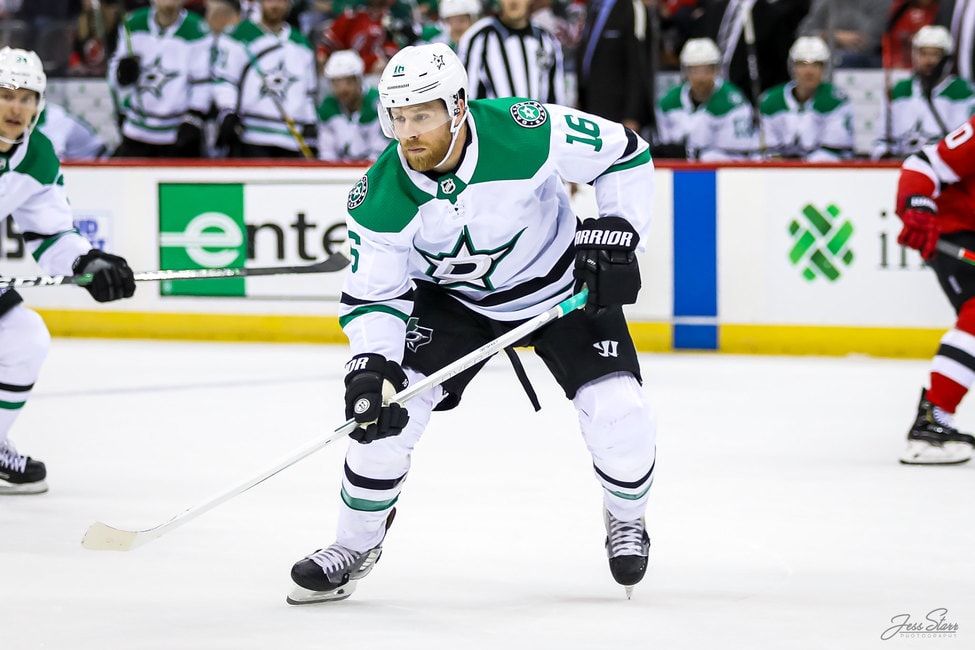 Flames management can look at this Stars team to determine what it is they need to do in order to go on a run for the 2021 Playoffs. They really are not as far off as some think. Here are how the two teams matched up in their series.
Forwards
Winners: Dallas
This one was tough, as outside of Pavelski, none of the top-end forwards played their best for the majority of the series. In fact, if the Flames had gotten more out of their top players, they very likely would have advanced to the second round. Unfortunately, that was not the case, and the depth of Dallas really showed.
Players like Denis Gurianov, and even more surprisingly Joel Kiviranta, were able to score big goals for the Stars, something the Flames seemed to lack. This isn't to fault the Flames' depth players, as guys like Sam Bennett and Milan Lucic were two of the team's best players throughout the postseason.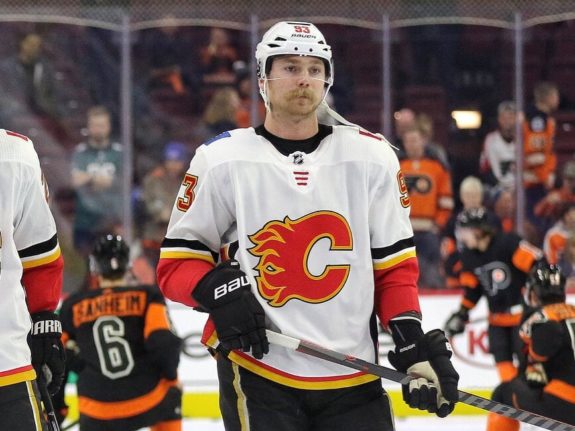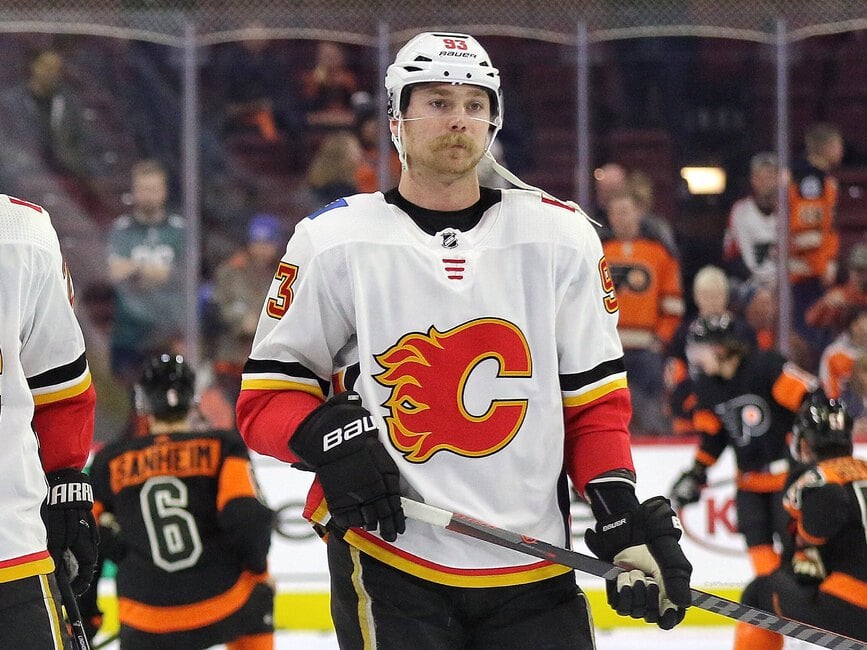 However, Dallas' top-end talent slightly outplayed the Flames, and the same can be said for their secondary scorers. But make no mistake, this was very close between these teams. Perhaps the Flames look to add some more scoring to their lineup as a result.
Defence
Winners: Stars
This was the only position where there was a clear-cut victory. The Stars' one-two punch of John Klingberg and Miro Heiskanen was too much to handle for every team other than the Tampa Bay Lightning. They were the Stars' leading scorers as Heiskanen had 26 points and Klingberg, 21. In doing so, they joined former Edmonton Oilers defencemen Paul Coffey and Charlie Huddy as the only pair of defencemen on the same team to record at least 20 points each in a single postseason.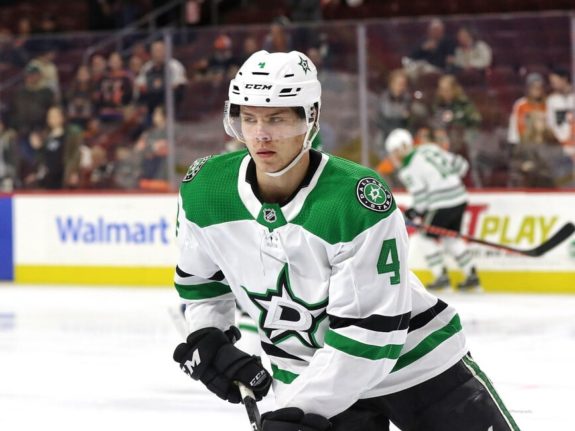 The fact that Dallas was able to go as far as they did with their best players, mainly the injured Tyler Seguin, not producing the offence they are accustomed to, speaks volumes to how important it is for a team to have high-caliber defencemen. While the Flames' blue line was by no means bad this past season, they certainly never had anyone play like Dallas' top two in the playoffs.
That could change in a big way for the Flames next season, as top prospect Juuso Valimaki will be healthy, and due to the fact they are rumored to be front runners for Alex Pietrangelo. If they are able to bring him into the fold, they will become one of the favorites to win the 2021 Stanley Cup Championship.
Goaltenders
Winners: Wash
Prior to the playoffs, if you asked anyone who had better goaltending between the two teams, everyone would've said the Stars due to the fact that Ben Bishop is one of the top goalies in the entire league. However, he was not able to play in the majority of the series versus the Flames as well as the rest of the playoffs due to injury, which meant Anton Khudobin was their go-to.
Related: Calgary Flames' Best All-Time
This ended up working out more than okay for the Stars, as Khudobin was fantastic throughout the entire postseason. Despite his great play, it is hard to say he was better than Cam Talbot, who was without a doubt the Flames' MVP during their short run.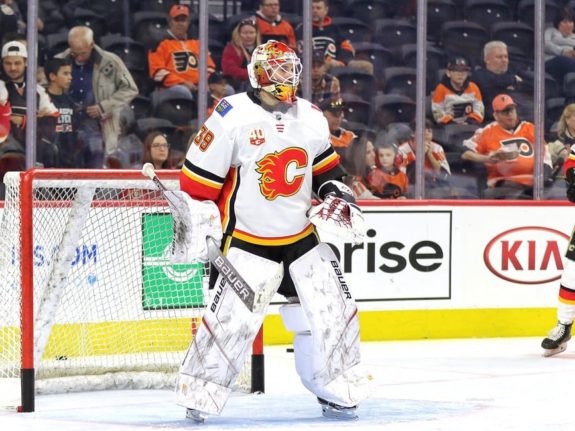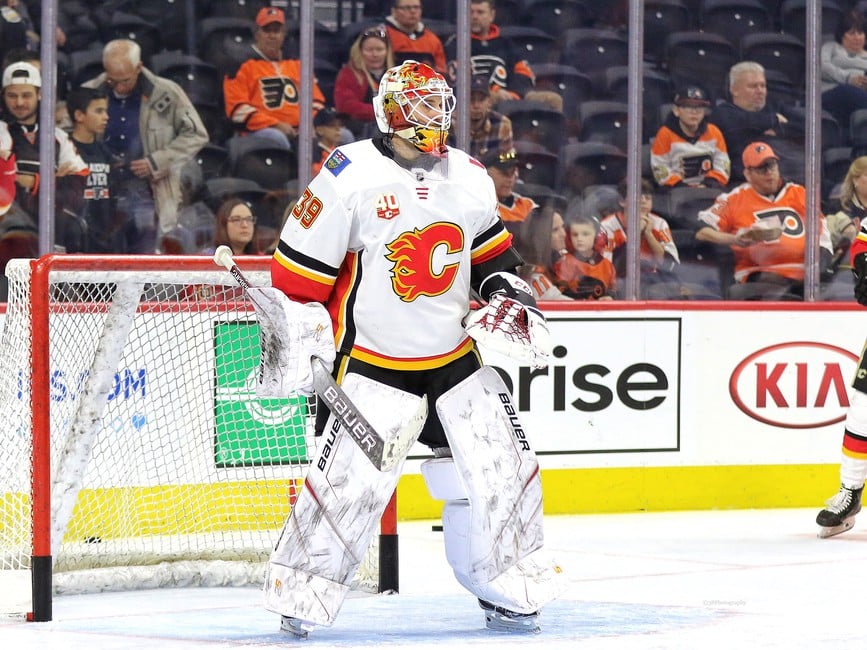 Despite a rough final game where he allowed four goals on 15 shots, his numbers were still outstanding as he posted a 2.42 goals against average along with a .924 save percentage. While I still believe the Flames should at least consider other options in net for the 2020-21 season, Talbot certainly provided them with the goaltending necessary to win a Stanley Cup during their time in the playoffs.
Tough Decisions Looming
This certainly won't be an easy offseason for general manager Brad Treliving as he has many things to consider. On one hand, this team really doesn't appear too far away, especially if they are able to bring Pietrangelo in. On the other, this is a team who has continued to disappoint in the playoffs with early exits for quite some time now.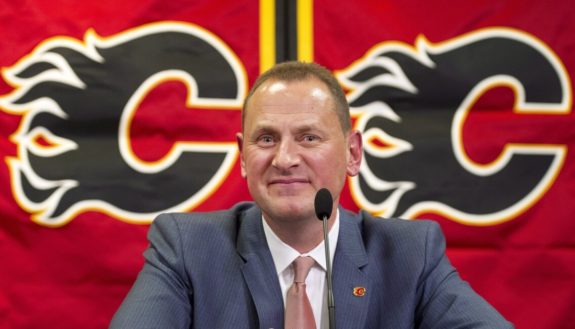 Personally, I do believe the team could benefit from one big shakeup, but I don't think they should trade multiple top-end players. Still, it is clear this team is very close, which makes it hard to blame Treliving regardless of what decisions he ends up making in the next few months.
---
---
Colton Pankiw is a former Jr. A hockey player who now provides his knowledge of the game through writing. He's been a very active and reliable source for nearly two years at The Hockey Writers. He is a credentialed writer for the Calgary Flames but also does features on other teams throughout the league. Other writing contributions include: Yahoo Sports, Las Vegas Chronicle, Oil On Whyte, and Markerzone.com. Colton is also a co-host of both Oilers Overtime and Flames Faceoff podcasts. Any interview requests or content info can be made through him on Twitter. Take a look at his work here.