Last Tuesday, well-known insider Pierre LeBrun appeared on TSN and suggested that the Calgary Flames are among the top contenders to sign defenceman Alex Pietrangelo once free agency begins, along with the Vegas Golden Knights and the Toronto Maple Leafs. This has Flames fans tuning in since the option hadn't been considered or talked about much before LeBrun mentioned it.
This would be a major signing for the Flames, as Pietrangelo is arguably the biggest pending free agent on the market and one of the best defensemen in the NHL. Of course, there is still time for him to re-sign with the St. Louis Blues before the market opens on on Oct. 9, but it does not seem likely. (from 'Tom Timmerman: Blues' contract talks with Pietrangelo hit stalemate', St. Louis Post-Dispatch — 09/21/20)
Related: What's In a Name? The NHL's "Original Six"
Although this would be a good move for the Flames, there are risks that come with signing Pietrangelo. Here are the positives and negatives of this potential deal.
The Good
Top-Tier Defenceman
Pietrangelo plays a 200-foot game; he has put up north of 50 points four times in his career and is also fantastic defensively. He seems to be in the Norris Trophy conversation nearly every season as a result.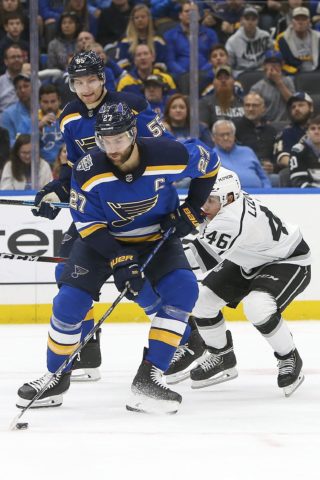 While he wasn't one of the three Norris finalists this season, he could have been after putting up a career high in goals with 16 and had 52 points in 70 games. He was a monster for the Blues, averaging 24:11 of ice time per game. St. Louis will have a very hard time replacing him if he does move on.
Leadership
It's always a good idea to bring in veteran players with a winning pedigree, and Pietrangelo checks both boxes. Not only is he a 10-year veteran, but he has been the Blues' captain for the past four seasons. He would be a respected voice in the Flames' locker room that others could learn from.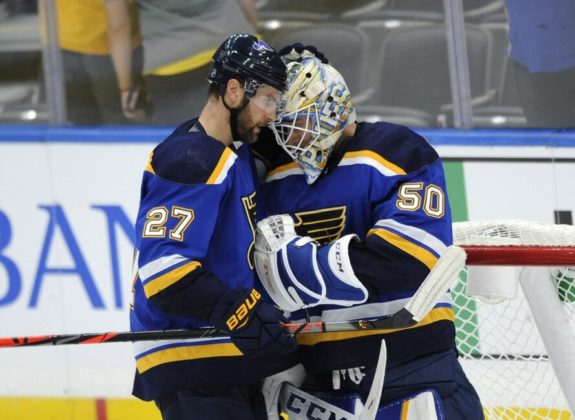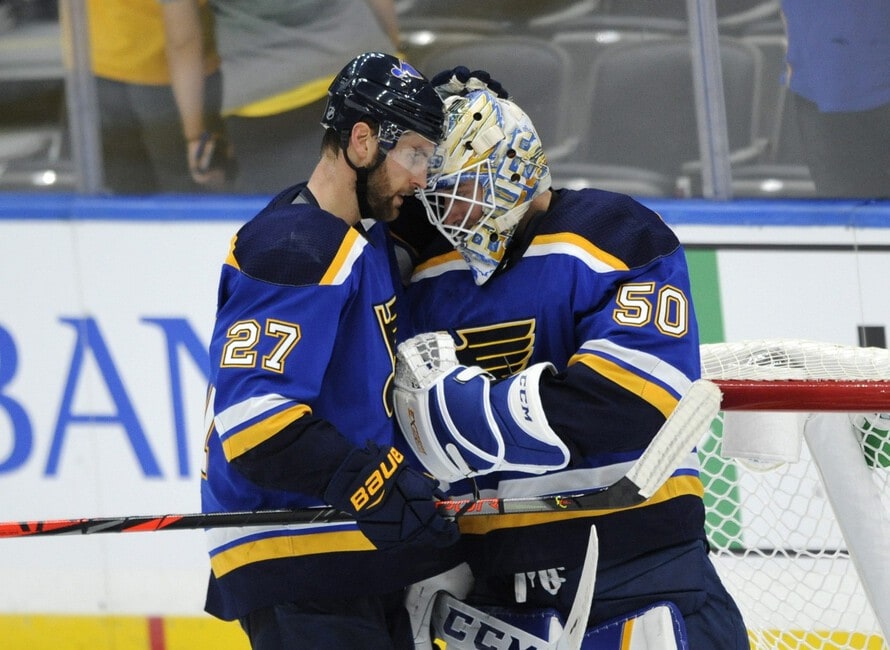 Ryan O'Reilly won the Conn Smythe Trophy as playoff MVP after the Blues won the 2019 Stanley Cup, but Pietrangelo was equally deserving. He had 19 points in 26 games during that run, all while continuing to play great in his own end. If the Flames sign him, he would join Milan Lucic as the only other player on the roster to have won a Cup.
Replacement
Flames captain Mark Giordano has been the team's top defenceman for years, but he is getting older and could be starting to decline. Bringing in Pietrangelo would give the team a new number one d-man, which would benefit Giordano by taking some of the pressure off of him. As a result, he could play fewer minutes, which might allow him to keep playing at a high level despite his age.
The Bad
Getting Older
Pietrangelo is 30 years old. While that doesn't sound old, he is unlikely to sign a deal for less than seven years. In that case, heading into his last season, he would be 36 years old. There have been players, Giordano included, capable of playing well at that age, but most tend to slow down in their early to mid-thirties.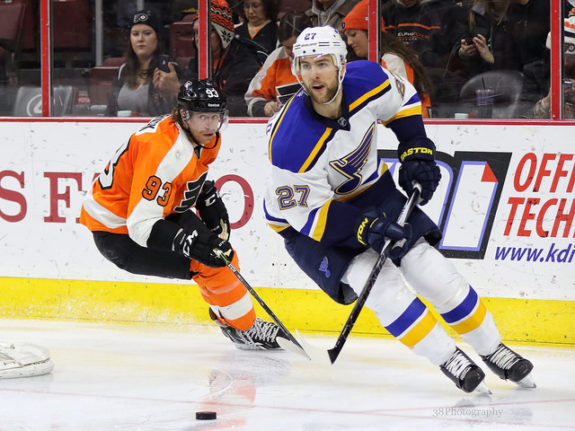 It's often mentioned that free-agent contracts given to players in their thirties turn out to be complete disasters. Pietrangelo will likely be great for the first few seasons of this deal, but who knows what will happen in the later years? The Chicago Blackhawks' Brent Seabrook was one of the game's top defenceman for years and now often finds himself a healthy scratch at age 35.
Big Price to Pay
Another thing to consider when signing an elite free agent is the money. Handing out a lot of money to one player can tie an organization's hands. This offseason in particular is an uncertain time to sign free agents, with the salary cap expected to remain flat for the next two seasons. Flames management will have to be careful that this potential deal works not only now, but in the future as well.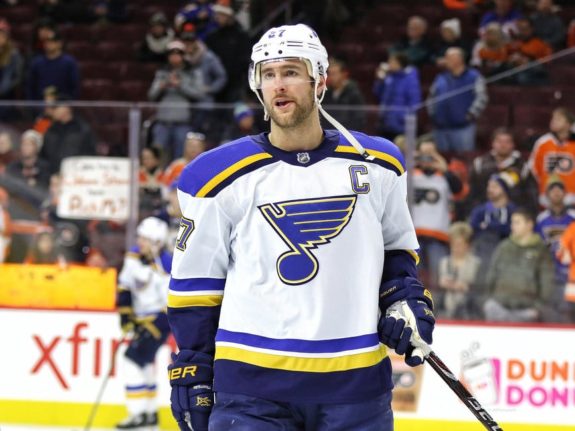 Pietrangelo could get offers as high as $9 million per season on the free-agent market. If he signs for that amount, he will rank alongside P.K. Subban as the league's fourth highest-paid defenceman. Right now, that makes sense given that he is one of the best in the league, but that could become a big problem if his play begins to decline.
Win-Now Mode
Despite the risks, it would be worth it for the Flames to sign Pietrangelo. He has been around for a while (758 career games), but he hasn't had many injury problems.
Related: Flames Need More Veterans on Their Roster
In fact, aside from the lockout-shortened 2012-13 season, he has appeared in 70 or more games in every season of his NHL career. His ability to stay healthy makes it more likely that he won't suffer a quick and sudden drop off in play.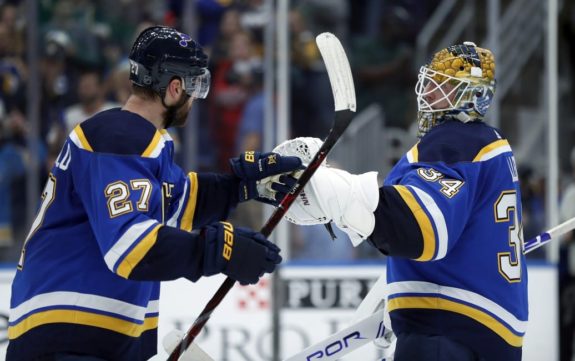 Given that credible insiders have mentioned that the Flames are in the mix to sign Pietrangelo, there could be a real chance it happens. While there are other moves still to be considered, if bringing in Pietrangelo can happen, it should be the Flames' priority. The roster has talent and adding an elite defenceman could make the team Cup contenders.
---
---
Colton Pankiw is a former Jr. A hockey player who now provides his knowledge of the game through writing. He's been a very active and reliable source for nearly two years at The Hockey Writers. He is a credentialed writer for the Calgary Flames but also does features on other teams throughout the league. Other writing contributions include: Yahoo Sports, Las Vegas Chronicle, Oil On Whyte, and Markerzone.com. Colton is also a co-host of both Oilers Overtime and Flames Faceoff podcasts. Any interview requests or content info can be made through him on Twitter. Take a look at his work here.