The Boston Bruins take on the Detroit Red Wings as the two teams meet for the second consecutive day. It's a quick turnaround from yesterday's matinee game that ended with the Bruins picking up a 3-2 comeback win over the Red Wings. In addition, they set a new NHL record for the fastest team to hit 50 wins, accomplishing the feat in 64 games. Today's game will be another matinee meeting with puck drop scheduled for 1:30 ET.
Going Back to Back
While both teams have played their fair share of back-to-back sets this season, they have had opposite outcomes when playing on the second consecutive night. The Bruins have a 7-1 record, and the Red Wings hold a 4-5 record while closing out a back-to-back set of games. Boston has outscored their opponents 35-18 on consecutive nights, showing little effect of any possible fatigue playing a factor in their games. On the flip side, the Red Wings have been outscored 25-23 in their games played on a second consecutive night.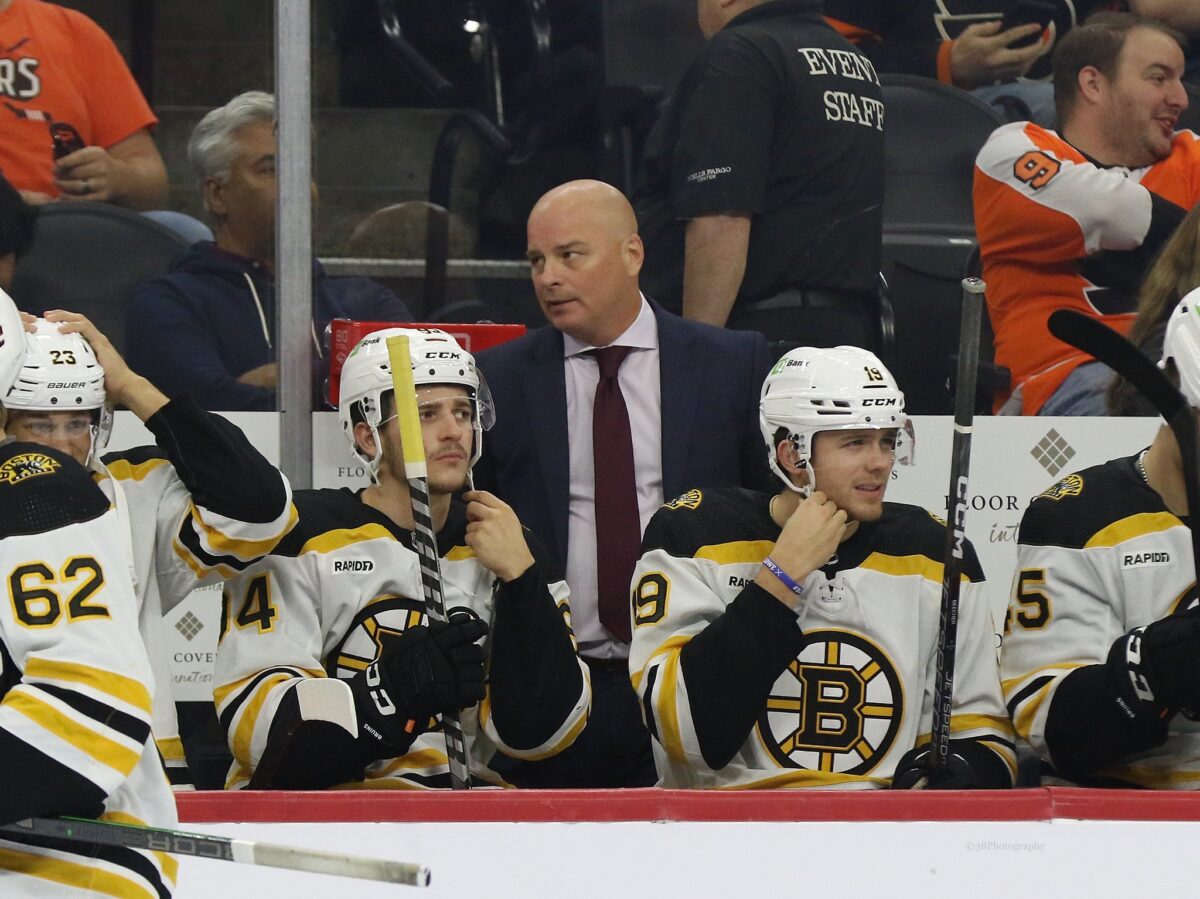 Red Wings captain Dylan Larkin has two goals and six assists, while Dominik Kubalik has scored eight of his 18 goals this season when playing in a back-to-back situation. Larkin picked up an assist in yesterday's 3-2 loss, while Kubalik was held off the scoresheet. David Pastrnak has been clutch for the Bruins in back-to-backs, posting seven goals and seven assists, while captain Patrice Bergeron also comes up big with five goals and six assists.
Goaltending Matchup
With Linus Ullmark starting for Boston yesterday, they will turn to Jeremy Swayman for this afternoon's contest. Swayman has been exceptional of late, posting a 10-2-3 record over his last 15 starts. He has a sparkling .932 save percentage (SV%) over that span with a 1.93 goals against average (GAA) and three shutouts. Swayman's previous start came in a 3-2 loss to the Edmonton Oilers, where he stopped 19 of 22 Oilers' shots.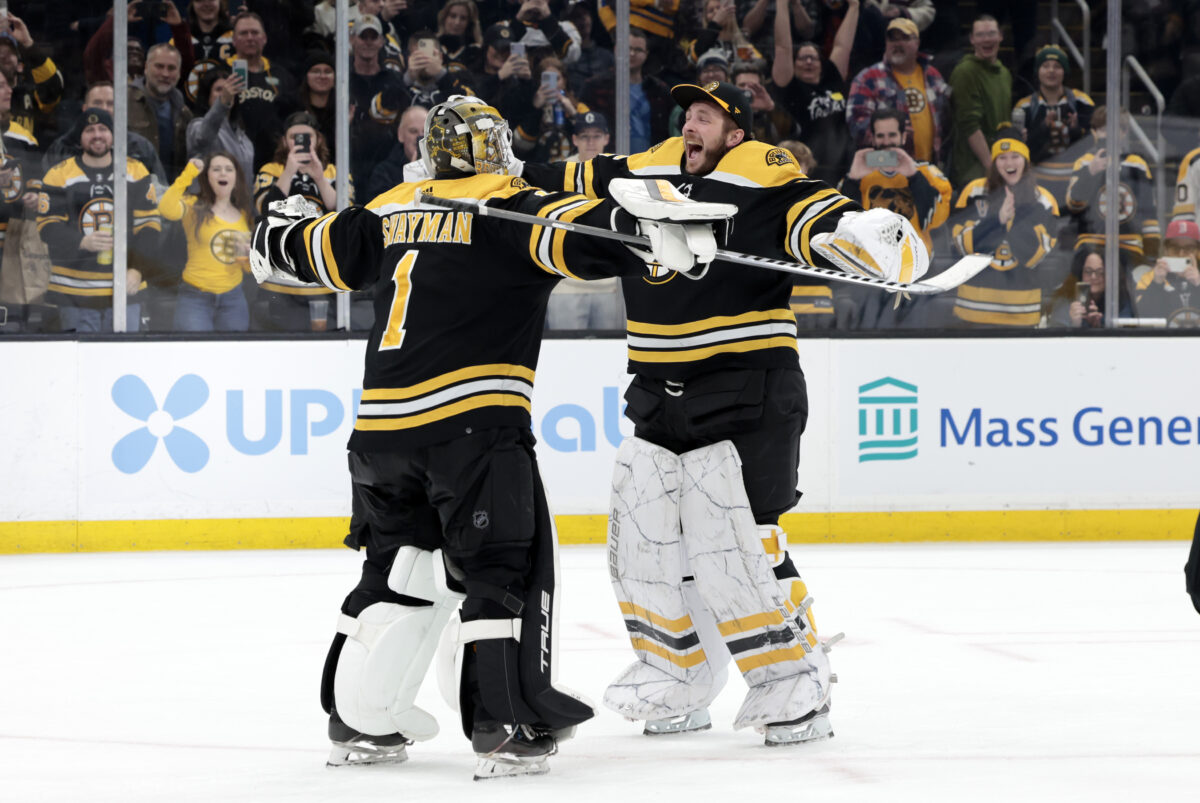 After Magnus Hellberg got the nod yesterday, the Red Wings will start Ville Husso, their bonafide number-one goaltender. Husso has put together a solid first season in Detroit after signing a three-year, $14,250,000 contract with the Red Wings in the offseason. He has a 24-16-6 record with a 2.93 GAA and a .903 SV% with three shutouts on the season. Husso picked up a win in his last start over the Chicago Blackhawks, allowing three goals on 20 shots.
Jim Montgomery Expecting More From Bruins
After being outworked by the Oilers in a poor showing from the Bruins, head coach Jim Montgomery brought his club in for practice instead of what was going to be a scheduled day off. Yesterday against the Red Wings, the Bruins again got off to a sloppy start surrendering an early two-goal lead before coming back to pick up the record-setting victory.
Related: Diving Deep: Looking At Bruins' Linus Ullmark's Path to Stardom
---
Latest News & Highlights
---
Boston was outshot 15-11 in the first period, and it looked like the Bruins had started to let complacency creep into their game. However, Montgomery has brought the best out of each player throughout the season, and expectations are high with how Boston has played to this point.
Players to Watch
As mentioned, Kubalik has put together big performances this season when playing for the second consecutive night. Although he was held off the scoresheet yesterday, he could be a game-breaker for the Red Wings in today's clash with league-leading Bruins. The 27-year-old has 18 goals and 21 assists for 39 points in 63 games this season. He has also been dangerous on the power play for Detroit, notching seven goals and nine assists while on the man advantage.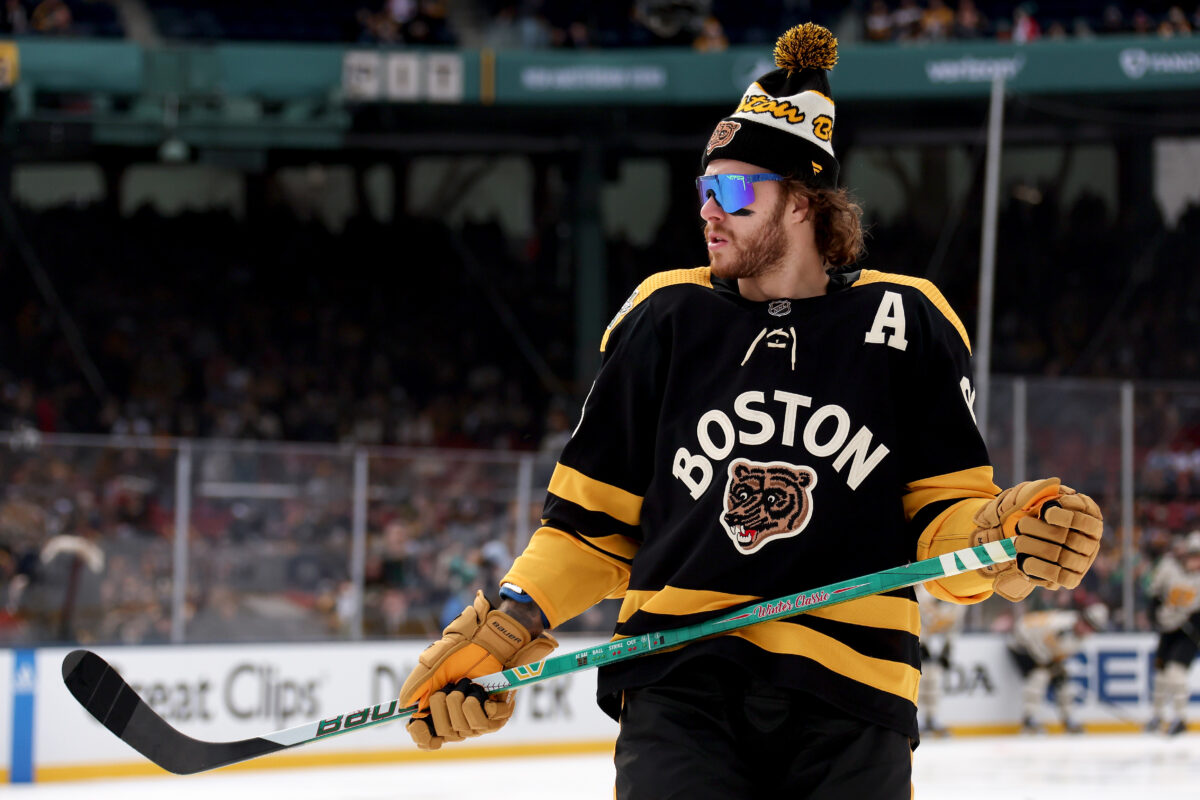 David Pastrnak seems due for a big game, as the star winger hasn't had a multi-goal game since scoring two against the Ottawa Senators on Feb. 20. Pastrnak leads the Bruins with 45 goals and 41 assists for 86 points in 63 games. He is on pace for 57 goals this season and would become the first Bruins to score 50 since Cam Neely did it in the 1993-94 season.
Hitting the Road Running
The Bruins will begin a five-game road trip with stops in Chicago, Winnipeg, Minnesota and Buffalo. Boston enters today's game with a 23-6-2 record on the road and will be looking to start their trip off on the right foot with a strong performance against the Red Wings. On their last road trip, Boston finished with a perfect 4-0 record while completing a sweep through Western Canada with wins over the Vancouver Canucks, Oilers and Calgary Flames. The club has also received some positive news on the injury front, as Taylor Hall is slated to return much earlier than anticipated. As a result, Hall may be ready to return following the five-game trip.
Bruins Continue Chasing History
Boston has a shot at breaking the NHL record of 62 wins in a regular season. However, with just 18 games remaining on their schedule, they would need at least a record of 13-5 to break the all-time mark. They are also closing in on the record for most road wins in a season, with the current record being set at 31 wins by the 2005-06 Red Wings. A 60-minute effort against the Red Wings today should land the Bruins in the win column again, so be sure to tune in to this Original Six matchup.