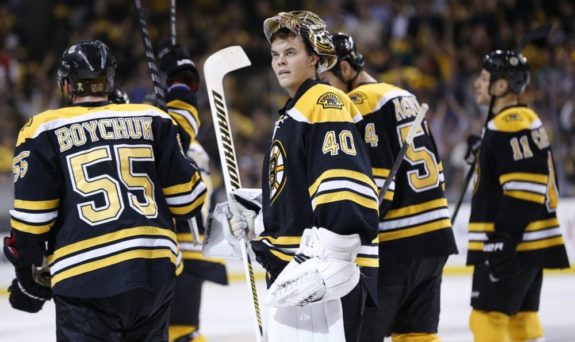 Great goaltending can take a team just about anywhere, just look at Cam Ward and Tim Thomas' Stanley Cup run, and I believe that the Olympics are no different. When you look at the Olympic camp rosters from the participating nations, one country sticks out the most when it comes to their goalies: Finland.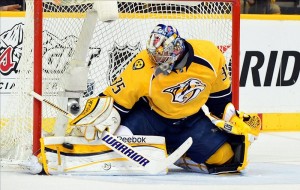 The current crop of Finnish goalies are the most experienced group they've had in years. Finland boasts San Jose Sharks' Antti Niemi, Boston Bruins' Tuukka Rask, Nashville Predators' Pekka Rinne, Dallas Stars' Kari Lehtonen, and the Minnesota Wild's Niklas Backstrom on its roster. That's a good list to choose from.
Compare that to the Canada and USA, Finland has them clearly beat. Canada snubbed Martin Brodeur and instead seems to have given the starter's role to a shaky and inconsistent Roberto Luongo. USA has a solid stable, but Ryan Miller has certainly regressed and we'll have to see how Cory Schneider reacts to being in a bigger role in New Jersey. Finland just simply has a better stable of goaltenders in the 2014 Winter Olympics. Bar none.
A Deep Pool of Finnish Goalies
The beauty of Team Finland's deep pool of goaltenders is that they can afford to lose one of the five, if necessary. It's still pretty early and anything can happen. Injuries, inconsistency, anything can happen, so, it's nice to have some very capable goalies waiting in the wings if they need one.
One problem, however, is just exactly who will get the starting nod. You have five goalies, all starters on their NHL teams, and all are capable of leading Team Finland in the Olympics. Unfortunately, two are going to go home, but who?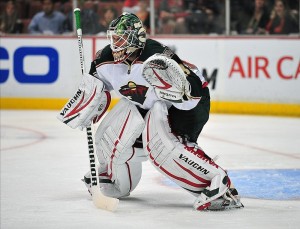 The early favorite appears to be Tuukka Rask and with good reason. He was one of the best goalies in the NHL last season and probably would have won the Conn Smythe had Boston beat Chicago for the Stanley Cup. He has got to be Finland's guy for the Olympics, but Pekka Rinne is no slouch either. Rinne, although he had an off year in 2013, has been a Vezina finalist twice, in 2010 and 2011. Rinne is a tall goalie, but is pretty nimble despite his size and uses it to his advantage.
The only one of the five to play in the 2010 Winter Olympics is Niklas Backstrom. In fact, Backstrom has been with Team Finland for the past two Olympics, starting and recording one shutout in 2010. For the reason, I give Backstrom the slight edge over Niemi for the final goaltender's spot, but oh so slight edge.
Niemi has accomplished a lot so far in his career, he became the first Finnish goaltender to win a Stanley Cup in 2010 when he was a member of the Chicago Blackhawks. However, Niemi has no international experience whatsoever. He was snubbed from the 2010 Olympic team that brought home the bronze medal, it's second straight medal.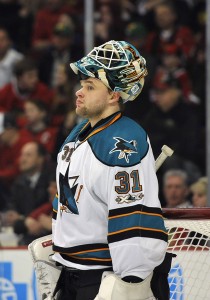 Rask and Rinne appear to be locks for making the Olympic team, so, you want your third goaltender to be someone who can mentor the younger goalies in Rask and Rinne and someone who has been there before, so that's why I think Backstrom will get the third and final goaltender spot.
The rest of the Finnish roster has a nice mix of youth and veteran leadership. With this very deep goaltending pool in Finland, they could be a serious threat for the gold medal in Sochi. Finland is playing in Group B with Canada, but they are also playing with Austria and Norway with a one NHLer, Thomas Vanek of Austria, and two AHLers. Finland looks like a very safe bet to come out of Group B and reach the knockout stages.
I wouldn't sleep on Finland if I were any of the other participating nations as it wouldn't surprise me in the slightest if they win the country's first ever gold medal in hockey.
Do you think Finland's goalies give them a great shot at gold? Comment below or send me a Tweet, @MarkWGraham
Mark Wallace Graham has been a writer for TheHockeyWriters.com since March 2013. Growing up in New England, Boston Bruins hockey was in my blood. Follow me on Twitter, @MarkWGraham