It has been a busy past seven days in the NHL. After much deliberation, it was finally decided that NHL players will be participating in the 2014 Winter Olympic Games in Sochi, Russia. Shortly after that decision was made, the regular season schedule was released and now, just a couple of days after that, several countries have released their Olympic orientation rosters.
Included in these rosters are five members of the Colorado Avalanche. So which members of the Avalanche were invited to participate, and what are their chances to make the final rosters and play for the gold this coming February?
Matt Duchene – Canada
It has been a good last 10 days for Matt Duchene. First he signs a long-term extension with the Avalanche and then he is invited to take part in Team Canada's Olympic preparations.
Duchene has a fair amount of international experience, which includes Under-17 teams, World Juniors, Ivan Hlinka, a couple of IIHF World Championship teams and a Spengler Cup appearance during the NHL lockout. So this isn't a challenge Duchene will shrink away from. If nothing else, this will be added incentive for Duchene during the regular season, knowing he will have to play some fantastic hockey to make this team.
Chances of making Team Canada: Not good. Duchene has a ton of competition at forward, and especially at center, with this team. Sidney Crosby, Jonathan Toews, Patrice Bergeron, Ryan Getlzaf, Steven Stamkos and Claude Giroux are just some of the other centers that Duchene will have to compete with. Duchene's best chance to make this team might be to play wing, but even then he still has to look at guys like Rick Nash, Corey Perry and Milan Lucic, among others, in order to make the squad. If he's going to make this team, Duchene will most likely have to play wing and and have an amazing season.
Paul Stastny – U.S.A.
Paul Stastny is another Avalanche who has a good amount of international experience. Stastny was a part of the 2010 U.S.A. team that won silver at the Vancouver Olympic Games. He also recently captained the 2013 IIHF U.S.A. team to a bronze medal at the World Championships. He was one of that team's best players, scoring 15 points in 10 games.
Chances of making Team U.S.A.: Better than average. He's had great success on the international scene, averaging more than a point per game. A lot will depend on how he plays during the regular season. There is a  lot up in the air with Stastny, though there is a great amount of hope that he will flourish under Patrick Roy. It's his spot to lose, but it wouldn't be a huge shock if he did lose it.
Erik Johnson – U.S.A.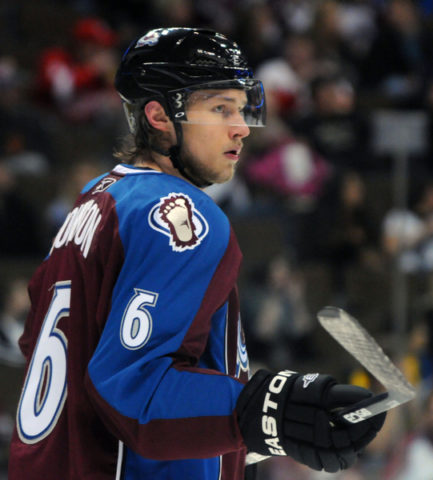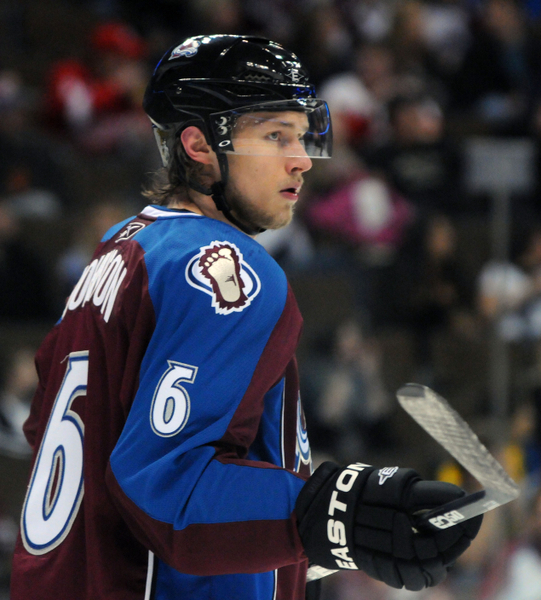 Erik Johnson was also a part of the silver medal winning squad from Vancouver in 2010, and he played well in those games. Johnson has also been a part of U.S.A. Hockey since he was a kid, coming up through their development program before being taken first-overall in the NHL Draft.
Still, Erik Johnson is coming off probably his most difficult year as a professional where he put up only four assists and dealt with injuries throughout the season. Hopefully playing for Team U.S.A. will be another huge motivator for him to up his game.
Chances of making Team U.S.A.: 50/50. He's going to have to play the type of hockey that he knows he is capable of playing on both ends of the ice, or he could be edged out. Yes, his long history with U.S.A. Hockey could help his cause but make no mistake, these teams are being put together for the sole purpose of winning gold. If they don't think Johnson gives them the best chance to win, he won't be on that roster.
Very simply put, if he plays up to the ability we all know he can play, he'll make this team. If he deals with more injuries and confidence issues, he won't.
Gabriel Landeskog – Sweden
Avalanche captain, Gabriel Landeskog, is up for his first ever Olympic appearance as a part of Team Sweden. Landeskog is another player who has a lot of international experience for Team Sweden. Most recently, Landeskog was a part of the Gold Medal winning team who won the 2013 IIHF World Championships.
Chances of making Team Sweden: Very good. There is a lot of talent on this team, but Landeskog is one who has been on the international stage many times before and has succeeded. Yes, he is coming off of a rough season where he was dealing with a few injuries throughout the year, but he still played well for Sweden during the World Championships. He will have a bounce back year and should make this roster, no problem.
Semyon Varlamov – Russia
Varlamov played for Team Russia during the 2010 Winter Olympic Games in Vancouver as a backup, but will be shooting for a more prominent role on the team this time around. He will have his work cut out for him, though, as he will be joined by Vezina Trophy winner, Sergei Bobrovsky and Evgeni Nabakov. The other two goalies being brought in by Team Russia are unlikely to take one of these spots.
Varlamov does have a very strong recent history with Team Russia, when he was dominant during the 2012 IIHF World Championships. He also provided one of the greatest celebration clips of all-time.
Chances of making Team Russia: Almost certain. In what capacity will he be a part of the team is the real question. Nabakov is old, but has always been a very solid goaltender. Bobrovsky obviously has the ability to be the man for Team Russia, but will he be able to repeat his stellar year in Columbus? Varlamov is another guy who definitely has the talent but just hasn't lived up to his potential. With a new coach, and Francois Allaire as his goalie coach, Varlamov has all the tools in place to become one of the better goaltenders in the NHL. If he can do that, it could be a dog fight for the top spot in the Russian net.
I'm a Denver native who has been a fan of the Avalanche since they came to town and a fan of the game before that. I started writing my own blog a couple years ago before moving to Bleacher Report and becoming a Featured Columnist there. You can also find me the Burgundy Brigade Podcast