In yet another change from previous management, the Colorado Avalanche have signed star forward Matt Duchene to a five year contract worth $30 million. The unusual part about this signing is that the Avalanche were proactive about locking up Duchene and signed the deal with a full season still left on his current contract. This is yet another huge step in the right direction from Joe Sakic and the front office, and another positive omen going into the 2013 season.
Duchene's Risk and Reward
Matt Duchene took a big risk after the 2011-2012 season. His entry-level contract had just come to an end and he had just finished a season where he put up the lowest statistics of his career. There was a lot of uncertainty about what was going to happen with his contract as a result of his poor statistics, but Duchene made the whole situation far easier than it could have been.
Rather than demand the long-term contract, after the worst statistical season of his career, Matt Duchene accepted a two-year contract worth $7 million. Signing this contract was Duchene saying that he wanted to earn that big contract, and earn it he did. In a lockout shortened season, Duchene tallied 43 points in 47 games, led the Avalanche in assists and tied for the team lead in points. Today, Duchene was rewarded.
So excited to be part of the Avs future! Love this franchise, team and city, couldn't be happier! pic.twitter.com/M9EOzRwBN7

— Matt Duchene (@Matt9Duchene) July 18, 2013
Avalanche Setting New Precedent
For far too long, the Colorado Avalanche approached contracts in only one way. They did not negotiate new contracts during the season with anybody. There is a certain comfort to that, simply knowing that you weren't going to have to play while dealing with some kind of negotiations happening. At the same time, if you're a player in a contract year, there can be a lot of distractions that come with having to wait for a contract. The uncertainty of the future and the pressure of knowing that if you don't have a great season, it will affect your pay  day at the end of the year.
This new precedent is one that provides peace of mind for some players and motivation for others. You know that if you produce enough for your team and prove your worth, they will make the effort to lock you up before you have a chance to hit the open market. Then, once you get that contract extension, there is no longer any uncertainty. You can just begin to do what a player is supposed to do and play the game.
Who Get Signed Next?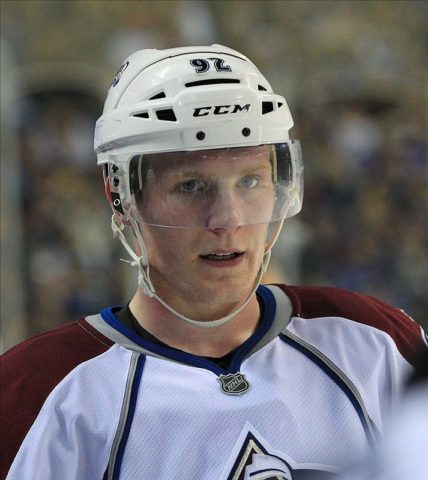 The Avalanche still have a few more young players who are a part of their nucleus to talk contracts with. Ryan O'Reilly and Gabriel Landeskog will both need new contracts, Paul Stastny's next contract will certainly be one that will be interesting to see. As will what the next contracts for young defenders Stefan Elliott and Tyson Barrie.
The players the Avalanche will most likely target next are Ryan O'Reilly and Gabriel Landeskog. The only issue with these guys is that, right at this point in time, their new contracts would be hard to figure out. O'Reilly's contract was determined by the Calgary Flames, not the Avalanche. It's hard to look at his season this season and say that his next contract could be determined by what he did. The same can be said for Landeskog, who had a rough year after a very successful rookie campaign. It would be smart for Colorado to be proactive and lock these guys up before the season ends, but it seems unlikely that they will be able to have a real gauge for what the contracts should look like until they have played a portion of this season.
It will be interesting to see who gets signed next, but fans have to be excited knowing that they will be seeing Matt Duchene in an Avalanche jersey for a long time.
I'm a Denver native who has been a fan of the Avalanche since they came to town and a fan of the game before that. I started writing my own blog a couple years ago before moving to Bleacher Report and becoming a Featured Columnist there. You can also find me the Burgundy Brigade Podcast