By now, nothing the Vegas Golden Knights accomplish should surprise you. Picked by virtually everybody to finish last, they've silenced the hockey world with their play night after night. As we come to terms with the fact that Vegas is a hockey powerhouse, it's worth highlighting one particular player's hefty contributions towards the meteoric rise of the Golden Knights.
It was the league's worst-kept secret last season that Marc-Andre Fleury would leave Pittsburgh for Vegas. His presence in goal was a buffer, a safety net if you will – no pun intended – for an otherwise inferior group of castoffs. Fleury's been great (so great, in fact, that I went on record stating that he was my preferred option to start for Team Canada had the NHL not 'missed' their flight to Pyeongchang). But despite that he's outplaying the Montreal Canadiens' Carey Price and every other goalie, except the Tampa Bay Lightning's, Andrei Vasilevskiy, the Golden Knights' sustained success goes far beyond their goaltending.
By the end of Thursday night's games, the Knights were third in scoring, with 194 goals (via NHL.com). William Karlsson has 30 of those – and now 100 points for his career. With 25 games still to come, his season goal tally is impressive on its own. But it's exponentially more so when you consider the efficiency with which he's been lighting the lamp.
Who is William Karlsson?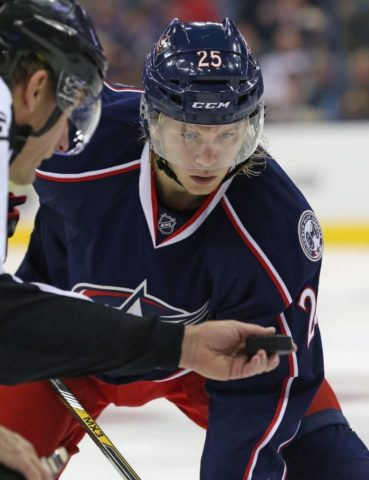 The second most well-known Karlsson in the league, – third if you ignore spelling…John Carlson – William was selected in the expansion draft when the Columbus Blue Jackets elected not to protect him. In 165 games with his former team, Karlsson scored only 16 goals. While it's common knowledge that moving from Columbus to Las Vegas will revitalize the human spirit, nobody could've seen this coming for the former 53rd pick in 2011.
'Billy K' – can I call him that? – is as big a bargain as you'll find in the league this season. A free-agent at year's end, Karlsson, with a $1,000,000 cap hit, is due for a substantial raise. It's hard to imagine a scenario where Golden Knights GM George McPhee allows him to leave without making him a lucrative offer. After all, you don't just allow 25-year-old centremen capable of scoring 30+ goals walk away without wining and dining them…on the strip no less!
Sure, some warp-minded individuals may suggest McPhee explore trade options with his value at SpaceX heights, but that would be the height of stupidity. Karlsson's coming out party has put him in an enviable position, regardless of whether he opts to put pen to paper before or after season's end.
He Shoots, He Scores (and a Painful Reality for Blue Jackets Fans)
Karlsson's shooting percentage of 24.8 puts him third in the league amongst players who've played a minimum of 25 games. Trailing Brett Connolly (WSH) and Alexander Kerfoot (COL),  he is, in most circles, considered a more proficient goal scorer than either player, despite what the numbers suggest.

Shot total, shifts per game, and TOI are all skewed in Karlsson's favour, further indicating he's a far more impactful player than either Connolly or Kerfoot. His ability to find open areas in the offensive zone coupled with his speed off the rush make him a handful to handle for opposing teams.
Finally, he's impressively managed to maintain his astronomical shooting percentage throughout the season, and while he's been noticeably economical with his attempts compared to other snipers – causing some to suggest his S% is rooted in a reluctance to shoot more – only Nikita Kucherov, Alex Ovechkin, and Evgeni Malkin have more goals as a result of taking more shots. That's pretty solid company. Plus, his economical approach to shooting lends itself perfectly to Vegas' 'offense by committee' approach. With four 20+ goal scorers (Karlsson with 30), the team has zero players with over 200 shots.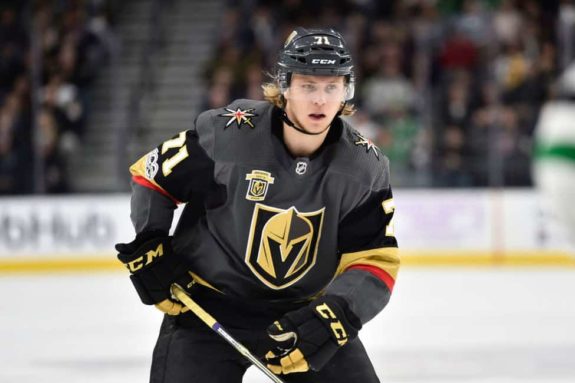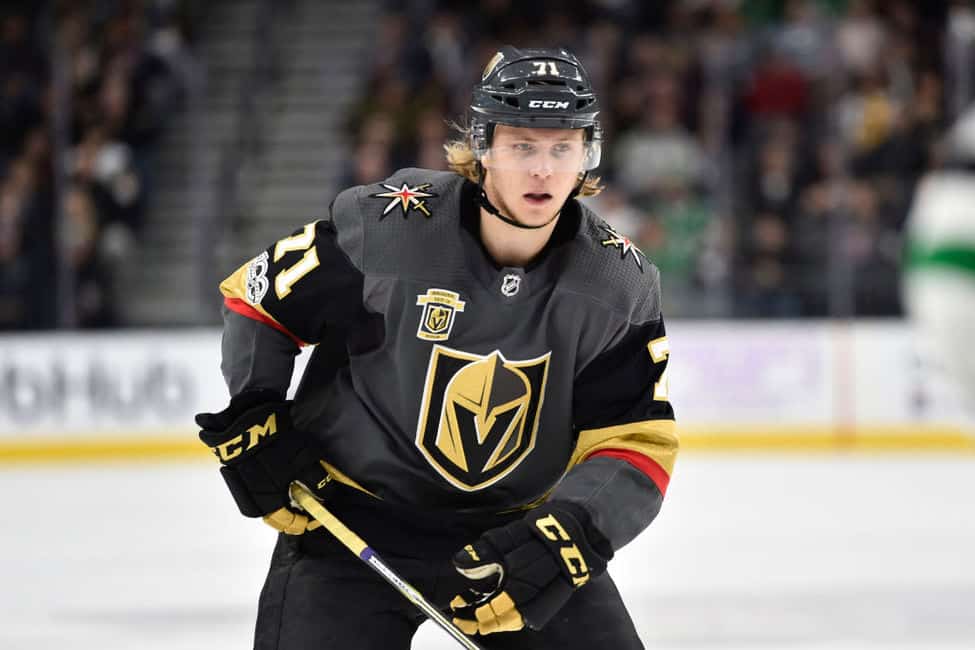 Meanwhile, the Blue Jackets, after electing to protect Boone Jenner (5 goals in 2017-18), Alexander Wennberg (5 goals as well), and Scott Hartnell (now with the Nashville Predators) are ranked 25th in goals scored. While this Karlsson is not the same as the one that suited up for the Jackets, you can bet they wish they'd shielded him from the Golden Knights some eight months ago.
What's done is done and one team's trash is now another's treasure.
Much maligned GM overseeing several underperforming fantasy franchises…
Born in Montreal, grew up in Cobourg (an hour east of Toronto), and have been watching hockey since I could hold one of those old plastic mini-sticks (anybody else remember curving those bad boys on the stove top?). Hope everyone enjoys all the great content on THW website. Cheers.