Big news came out of junior hockey yesterday. This headlines our hockey news for the weekend of Sept. 5, 2015.
Ryan Pilon has decided to call it quits with the sport of hockey. [The Brandon Sun] The Islanders traded back into the fifth round to draft Pilon. [Lighthouse Hockey]
#Isles prospect Ryan Pilon quits Junior team, claiming that he lost his passion for hockey. (1/2)

— Habs Chronicle (@HabsChronicle) September 5, 2015
The Lightning's Tyler Johnson should be ready to go for training camp after offseason surgery. [Tampa Bay Times]
There's nothing to report on Stamkos extension discussions. [The Score]
The Red Wings have reached a one-year deal with Dan Cleary. [Detroit Free Press] At this point, it seems that Cleary is a waste of a roster spot and cap space. [Winging it in Motown]
Jonathan Toews bungled when asked about Patrick Kane. [SI.com]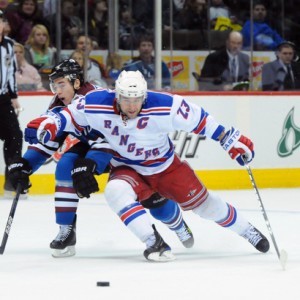 The Rangers named Chris Drury their director of player development. [CSN Philly]
Becoming an NHL referee is extremely difficult. [Sportsnet.ca]
Steve Montador's memory is alive at the Carcillo Cup. [ESPN]
How much does losing Patrik Berglund hurt the Blues? [Puck Daddy]
Here's who you can expect to break out from the Central Division this season. [HockeyBuzz]
The Coyotes' roster could have some young studs on opening night. [Today's Slapshot]
People flocked to the Young Stars Classic for a glimpse at Connor McDavid. [Edmonton Journal]
I am a former NHL media member and reporter for the St. Louis Blues, working for various media outlets. Currently, I am an NHL News Writer and Editor for The Hockey Writers. I live in St. Louis and work as a freelance copywriter in numerous industries.