With the preliminary rosters for the World Cup of Hockey being released, the countdown to the tournament is officially on. There certainly appears to be a bit more buzz now that we have an idea who will be playing, but I've made no secret of the fact that I don't care much for the format. I'm a proud Canadian and love International hockey, but the upcoming World Cup isn't quite as kosher as other similar tourneys have been. With the inclusion of Team North America and Team Europe, we can't label this as country vs. country, which is what makes international tournaments so great. The displays of patriotism as various countries rally together to cheer on their native players is always special and memorable, and this time around, may be lacking.
The "World Cup of Hockey" is an absolute joke. Any tournament with a "North America U23" team and a "Team Europe" isn't a real competition.

— Foot Soldiers SG (@footsoldierssg) February 22, 2016
Yes, and perhaps more of a money grab than anything else. Unfortunately, because the North American countries are essentially split up, and don't have their full compliment of players available, it waters down the product. And when all is said and done, this can hardly be a measuring stick as to which nation is superior at hockey. Perhaps it's more of a continent vs. continent competition, and maybe that's okay. Although I don't love it, I know it's not going to change, and so I've decided to be a good sport and just accept this for what it is. In fact, I've gone a step further and offered my suggestion for another mash-up team, just in case they want to try something new.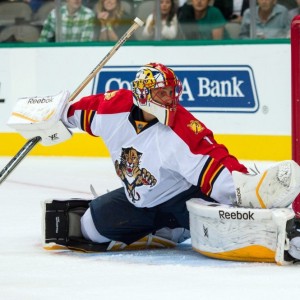 The North American team features the best players 23 years-old and younger. Boy are they going to fun to watch. The speed, the unbridled enthusiasm, the youthful bliss. They have a heck of a roster, and don't be surprised if they really make some noise in this tournament. Hockey pundits cite concerns about a lack of experience, and how they will fare when everything is on the line against the grizzled veterans on the other side of the ice. If nothing else, the (interesting) format of this World Cup gives some young players the chance to hone their skills on a big stage. As good as they are, a lot of them may have been left off their native countries roster in favor of known commodities.
Both Canada and the USA have an embarrassment of riches at all positions, and will likely be fine even without their young guns. The plethora of skill means that not everyone will get a chance, particularly those who are a little long in the tooth. But just as the young guys are getting a shot, there are some old guys whose time perhaps has past, but are still able to contribute at a high level. Thus I have come up with another idea for a team: the 35+ squad. Or as I like to call them, Team Past Their Prime.
(Note: In keeping with the continent vs. continent theme, I'm only including North American born players).
(Note 2: The ages listed are as of September 1st, 2016)
Goalies:
Roberto Luongo (37)
Craig Anderson (35)
Jason LaBarbera (36)
Forwards:
Jarome Iginla (39)
Joe Thornton (37)
Patrick Marleau (36)
Shane Doan (39)
Mike Ribeiro (36)
Joel Ward (35)
Brad Richards (36)
Vincent Lecavalier (36)
Chris Kunitz (36)
Jason Chimera (37)
Matt Cullen (39)
Alex Tanguay (36)
Matt Hendricks (35)
Defence:
Dan Boyle (40)
Paul Martin (35)
Francois Beauchemin (36)
Brian Campbell (37)
Brooks Orpik (35)
Kevin Bieksa (35)
Willie Mitchell (39)
Does this roster, (my attempt to inject humor into the *fascinating* tournament), stand a chance against some of best in the world? There is a lot international success among this group to be sure, so they won't be lacking in the experience department. What say you? Can Team Past Their Prime win a few games? Are there any players I left off who you would like to see on the roster? Have your say in the comment section below.