In 2015, you would be hard pressed to find a more controversial topic in sports than Daily Fantasy Sports. DraftKings and FanDuel had been around for a few years prior to 2015, but it was their advertising blitzkrieg on NFL broadcasts that brought the sites to the masses. Now, copycat sites have been popping up trying to replicate the same model.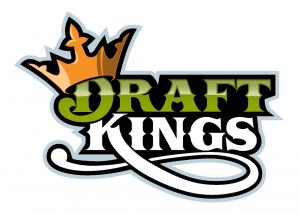 Putting money on fantasy sports is was not a new concept, but it had always been done during an entire season's worth of play. Now, NHL Daily Fantasy has made it easier for play on a larger scale, more often, and with higher stakes.
Say what you will about the classification of the sites as gambling, but NHL Daily Fantasy presents a very challenging, and potentially profitable, endeavor for hockey fans. Winning undoubtedly requires skill and knowledge about the sport, but also a strategic element and knowing the rules of the contests.
There's no proven formula to guarantee success in these contests (otherwise I wouldn't be here), but there are some trends and general rules that you need to pay attention to when selecting your roster (other than the most obvious one of playing the matchups against bad teams).
Here are ten rules/things to always consider when selecting your lineups:
1. Know the Scoring Format of the Site You're Playing
Conventional wisdom with fantasy sports says you want the guys that score the most points, but the way that contests are scored, points aren't everything. Depending upon which site you're playing on, you gain points for a +1, a blocked shot, or penalty minutes. There are a few key differences between the main sites (DraftKings and FanDuel) that you need to know before selecting your lineup.
On DraftKings, you receive .5 points for a blocked shot, whereas on FanDuel you receive zero. On FanDuel, you receive 1 point for a +1, .25 points per penalty minute, and .5 points for power play points. Know the scoring format of the site you're playing on, and pick your lineup accordingly.
2. Line Stacks are Your Friend
A popular strategy in NHL DFS is to select multiple, or even all, members of a line if you like their matchup. It can be difficult to guess exactly which player is going to score on a given night, but if you can pick out the teams that you expect to have a big game, you can select a number of their top players to ensure that you're getting points when they score. The bonus is that, chances are, if one scores then your other guy probably got an assist on the goal as well.
The downside, of course, is if that team disappoints or the line gets shut out, then you're at a severe disadvantage. But if the line hits, you're golden.
3. The Back-to-Back Effect
The common narrative in hockey is that teams playing on the second half of a back-to-back generally struggle, and tend to not play as well. That narrative is only partly true. Eric Tulsky, formerly of Broad Street Hockey, now employed by the Carolina Hurricanes, performed a study that showed that there is no discernible difference in the quality of play of skaters playing in the second half of a back-to-back.
For goalies, however, there is a huge dropoff. If they play both legs of the back-to-back, their average save percentage is .901. But if the goalie did not play the previous game, his save percentage is .912. Don't worry about skaters that played in a game the day before, but avoid goalies that did.
4. Don't Always Go Cheap on Defense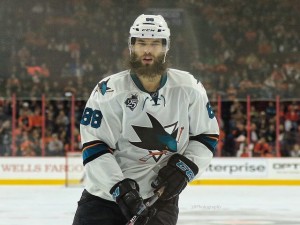 Since the goal of the game is to score the most points, some might be inclined to spend all their dollars on forwards and a goalie, and go with the cheapest options possible on defense. That can be a winning strategy, but it's far from fool-proof. Especially on DraftKings where blocked shots are rewarded, often times defensemen can be a very safe, high-floor option.
Even if they're not scoring, they're still getting you points by blocking shots. And with the among of time on ice they log, chances are they'll get a couple shots on net. Picking high priced defensemen is just as legitimate a strategy as picking the cheap ones. It all depends upon the matchups.
5. Know the Home/Road Splits
For almost every team in the league, their home/road split is the same. They tend to score more and get scored on less at home, with the opposite being true on the road. However, there are a handful of teams each year that are the opposite. They actually play much better on the road compared to at home.
This season, the two biggest anomalies are the Boston Bruins and San Jose Sharks. At home, the Bruins are 15-16-5 (6th worst), score 2.72 GPG (16th), and let in 3.17 GPGP (worst in the league). On the road, they're 23-7-3 (2nd best), score 3.27 GPG (2nd best), and let in 2.18 GPG (best in the league). At home, the Sharks are 12-15-3 (2nd worst), score 2.77 GPG (13th), and let in 2.80 GPG (7th worst). On the road, they're 25-9-3 (best in the league), score 3.03 GPG (4th), and let in 2.43 (6th).
It doesn't make sense, but that's how it is for some teams.
6. Play Linemate Musical Chairs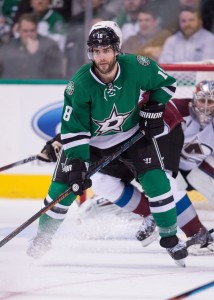 With the exception of a handful of exceptional lines (Panarin-Anisimov-Kane or Palat-Johnson-Kucherov, among others), almost every line in the NHL changes throughout the season. Whether it's the coach shaking up a stale group that isn't producing, injuries, or an emerging rookie, there is hidden value in what we call "shotgun riders".
These guys are players who might not be the most talented by themselves, but if they get put on the top line to switch things up next to two superior players, he could be a ticket to victory. Patrick Eaves, who had a hat trick earlier in the season when he was put on a line with Jamie Benn and Tyler Seguin, comes to mind. They're usually very cheap, but can put up big points.
7. Know the Format You're Playing
Different from the scoring format, there are different types of contests you can enter. There are tournaments, which typically have a larger payout, but a smaller percentage of players actually get paid. These are typically larger tournaments. In these, you're looking for players that have a high ceiling (the potential to go off for many points). Since these are large tournaments, chances are there are plenty of people that will make the obvious plays of the best offensive players who are playing the Leafs.
To win big in these contests, you need to make a few "contrarian" picks. These are guys that many may not pick, but end up having a big night. Conversely, in double-ups all you have to do is finish in the top half of the pool to double your money. In these contests, you want players with a high floor.
The perfect player is the one that has both a high floor and a high ceiling, but these players are the most expensive ones, so you can only afford a few on your roster.
8. Get the Goalie Right
If your goalie doesn't win, or at the very least have a strong game of letting up less than three goals, your chances of cashing are low (especially in a tournament). Goalies are the most expensive position in the games (you're basically guaranteed to spend at least $7k of your $50k budget on one). Out of any position, it's the most predictable, and if you're spending that much of your budget on one, you need to get it right.
You don't always need an elite goalie. Often times, riding the hot hand or playing whichever goalie is playing the worst team in the league is a good enough strategy.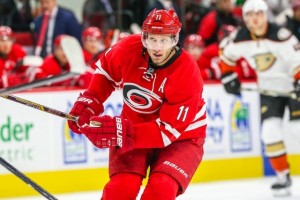 9. Ride the Hot Hand
Perhaps more than any other sport, hockey is a streaky game. When a player is hot, he's hot. And you need to identify these guys, and capitalize on their hot streaks. For a three week stretch in January and February, the combination of Jordan Staal and Joakim Nordstrom could do no wrong. It's not always the best players that are the best plays. If guys are hot, especially if you catch them at the beginning of their streak before most people catch onto their recent play, you need to play them.
10. Know the PP Units
Who you choose as your defensemen should be heavily dependent upon his role in the power play. Around half (at least) of his point production will come from playing on the power play. A guy might not be on the top line at even strength, but if he's playing on the top unit on a deadly power play, he could be a very useful asset.
This is especially important on FanDuel, which rewards an extra .5 points for points that are scored on the power play.
Now You're Ready to Win NHL Daily Fantasy Contests!
As I've said before, there is no single winning strategy in NHL Daily Fantasy. But if you take into account all of these factors when setting your respective lineups, you should have a leg up on the competition. It's certainly worked for me so far.