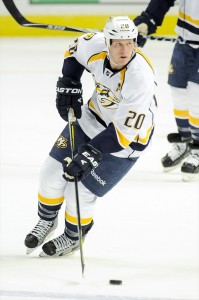 Before I get started I'd like to take a minute to introduce myself. My name is Marc Madsen and I new to theHockeyWriters.com and will be a Nashville Predators columnist. You can find some of my other work on Unsportsmanlike.Ca. I'm always open to discussion/feedback or even the odd hate mail. So let me hear it if you've got anything worth saying.
Every season fans of all of the NHL teams prepare, in one way or another, to say goodbye to some of their favourite teams' players. Players leave due to retirement, trades, and most often free agency. Most fans tend to be ok with such departures because we're in a day and age of the NHL where star players are more frequently signed to life time contracts, so we as fans tend to only have to say goodbye to replaceable role players. However, this summer the Nashville Predators, and their fans, must prepare to say goodbye to Ryan Suter.
Although Suter's departure is far from certain it would behoove Preds fans to prepare none the less. Suter is probably the most unheralded superstar defenseman in the NHL. He is unburdened by accolades and praise from the casual fan. But amongst NHL circles Suter is the prototypical defenseman teams want to build their blue line around. A quiet character, Suter simply does everything really well. Although that doesn't sound like a ringing endorsement consider, for a moment, how many elite NHL defensemen have a glaring deficiency. Zdeno Chara is aging (slowly) and has never been an elite passer. The Predators' own Shea Weber has the sometimes daunting ability to take bad penalties for over playing himself physically. The list can go on. Most defensemen either excel offensively at the expense of their own zone, as Mike Green can attest to despite his recent improvement in that regard; while others simply don't have the hockey smarts, passing ability, or vision of Suter.
Ryan Suter is Entering the Prime of his Career
At 27 years old Suter is clearly entering the prime of his career. He set career highs in points (46) and assists (39) and tied his career high in goals (7) this season. Most would argue that he is also the Preds most consistently reliable defenseman and that argument carries with it significant weight when considering Shea Weber is also on the team. Suter accomplished his career offensive outburst while also being a +15, taking only 30 penalty minutes on the season, and leading the Predators in minutes played per game at 26:30 (for full details of the Suter's 2011-12 season stats please visit NHL.com).
There are simply too many arguments for Suter to test the free agency market come July 1. The Nashville Predators simply don't have the financial resources to employ a free spending culture in order to keep the team competitive with the NHL's elite. Barring a miracle, the Predators will never consistently be a cap spending team. With Suter set to be far and away the best available defenseman this summer he really could have his pick of destinations from around the league. There simply will not be a team who is not interested in his services. Not all teams will be able to pay him what he wants and some simply can't offer the competitive and successful advantage he seems to desire but the interest will certainly be there. So where does that leave the Nashville Predators?
A Future without Ryan Suter
Early this week GM David Poile noted that conversations with Suter and his agent have continued. Things appear positive. There is no question Suter likes Nashville and the quality people that the organization employs. But it simply won't be enough. I tend to always look for key words when I read quotes. The fact that Poile chose to use the word 'conversation' as opposed to 'negotiation' should speak volumes. Predator fans can take solace in the fact that at least the two sides are speaking. But they should also think of a Predators team without number 20 and how his departure may affect the future of the team.
Let's, for a moment, assume Suter leaves and signs elsewhere on July 1. How does that impact the re-signing of Shea Weber? Last summer's arbitration award of a one year deal worth $7.5 million didn't exactly instil confidence in Weber's future long term tenure with the club. Plus, the team no longer has the ability to re-file for arbitration with Weber as they used their one opportunity last summer. Does Shea Weber want to commit long term to the Predators once his running partner has left? My guess is probably not.
The Predators are Doing Everything they can
You do have to give Poile some credit though. The 2011-12 season was perhaps the biggest in team history not only in terms of success but in terms of transition. Poile knew this was the year he had to pull out all of the stops and to everything within his power to prove to both Suter and Weber that the Predators were committed to winning. Between the Paul Gaustad, Hall Gill and Andrei Kostitsyn trades, the Alexander Radulov re-appearance, and the Pekka Rinne signing you certainly cannot claim the Predators didn't at least put their best foot forward. But was it really enough? How many years can a team move significant assets at the trade deadline to acquire talent when they simply can't pay to keep those players in the off-season?
This summer Radulov and (Andrei) Kostitsyn will assuredly not be back in Nashville. Radulov's rights with be traded or he'll simply go back to the Kontinental Hockey League. I would imagine the Predators would like to re-sign Gill regardless if Suter moves on to greener pastures or not. Beyond that the Preds also need to find money for Colin Wilson, Shea Weber, and ideally Anders Lindback (for full details of the Preds off-season cap situation please visit CapGeek.com).
The Predators Will Still be Competitive
The Predators will simply have to attempt to do what they have always done. They will continue to bring up home grown talent and win hockey games based on the immergence of their internal talent with a defence first mindset. Ryan Suter will not be a Predator come July 1 and that will probably signal the countdown to Shea Weber's departure. Young players like Ryan Ellis, Kevin Klein and Roman Josi will have to become the new core of the Preds' blue line.
It's not all doom and gloom for Preds fans though. The team will still be competitive and they will still have Pekka Rinne – perhaps the best goaltender in the NHL. The problem is that those factors simply won't be enough to cushion the (potential) blow of Ryan Suter's departure. Fans should prepare for what seems to be inevitable. The blow can never be softened but at least you won't be blind sided. Just ask Red Wing fans how they feel about the retirement of Lidstrom. They knew it was coming but it's still a punch to the gut.
For a funny look on all things sports related you can also check me out on www.unsportsmanlike.ca and follow me @Unsport4Real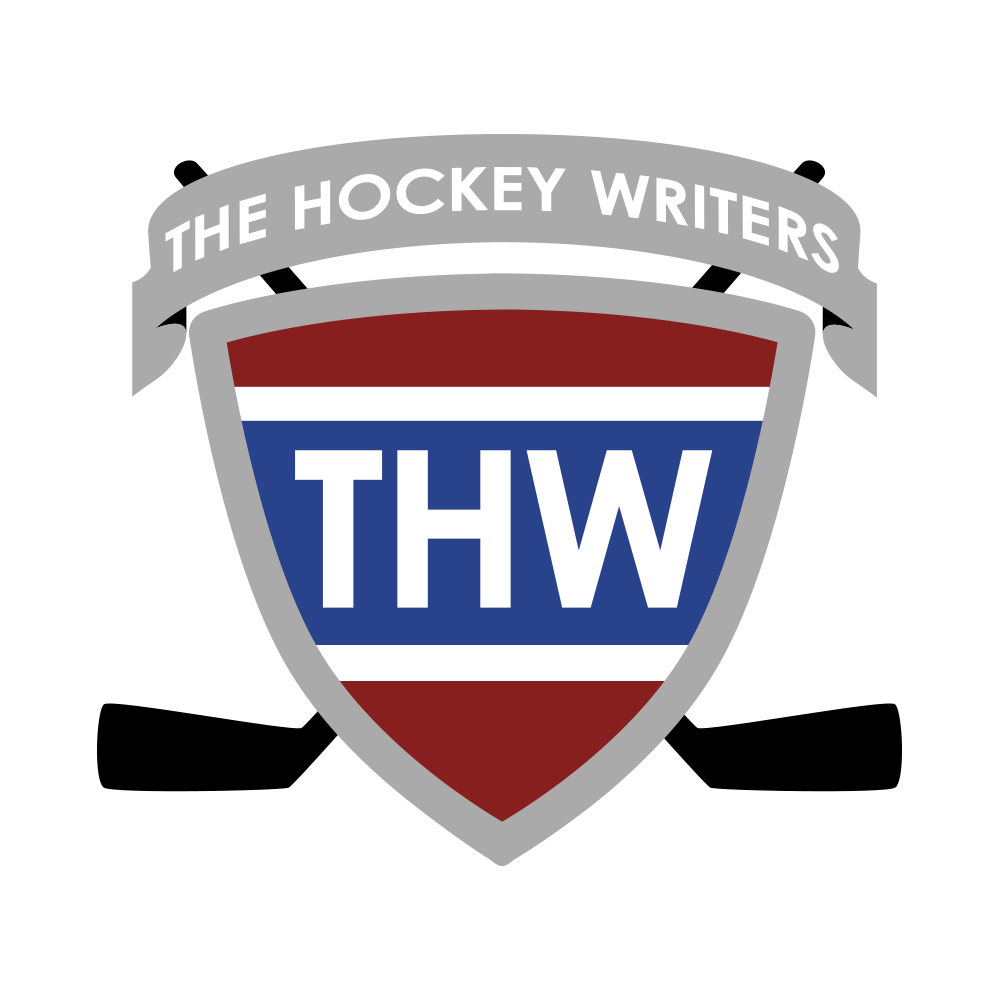 The Hockey Writers is:
1) A top-tier hockey media company delivering a top-notch, in-depth look at the NHL
2) A collective of some of the best hockey writers anywhere
3) A multimedia provider with daily podcasts and YouTube shows
4) Well-respected and widely-cited NHL prospect and draft resource