When the Edmonton Oilers traded for Klim Kostin, they may have inadvertently (or intentionally) found a replacement for Jesse Puljujarvi. A big winger with a high ceiling, the Oilers have been rumored to have placed Puljujarvi on the trade block, but the forward hasn't fetched much interest from around the NHL. Meanwhile, Kostin was a player who didn't pan out in St. Louis and since landing with the Oilers has been a pleasant surprise.
---
---
As the March 3, NHL Trade Deadline creeps closer, are the Oilers at a point where the return for Puljujarvi doesn't matter as much as it once did, simply because they have a forward who can step in and fill a similar role?
Comparisons Between Kostin and Puljujarvi
In many ways, Puljujarvi and Kostin are much the same players. Both are around the same age (Kostin 23 and Puljujarvi 24), and both also offer size, skill, and hockey sense. Both are beloved by the fan base and easy to root for and both are on similar contracts (finishing their respective seasons and becoming an RFA).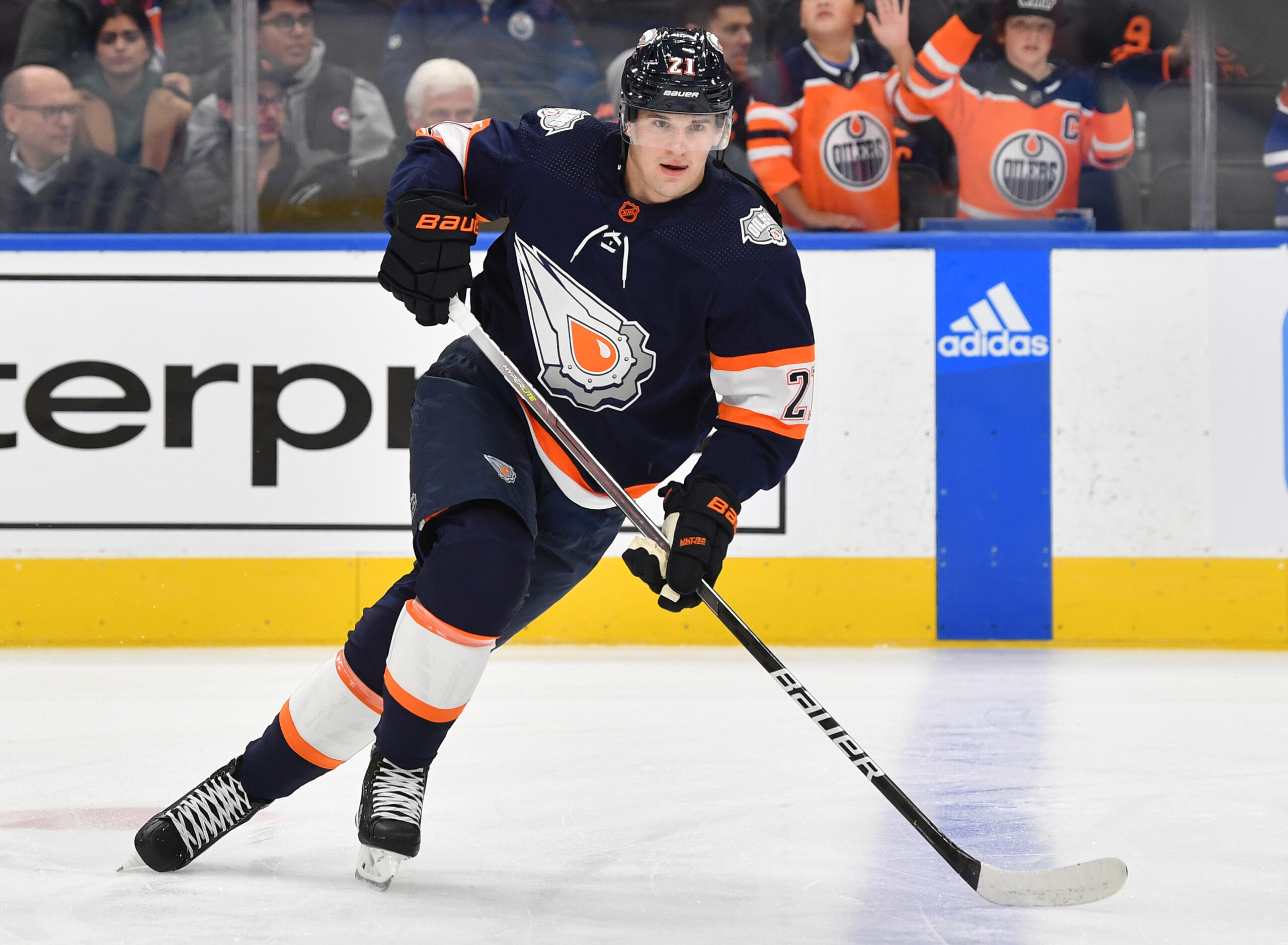 The big difference between the two is Kostin's willingness to use his size and get a bit dirty, all while already proving he's willing to drop the mitts for his teammates. Not to mention, he's on a much less expensive deal than Puljujarvi. It would be wonderful if both panned out and improved the Oilers' depth, but if forced to choose, prioritizing Kostin will offer the Oilers more flexibility moving forward.
Puljujarvi seems to have picked up his play a bit, but he's being surpassed by Kostin who is quickly proving he was a smart bet by Holland and one of his better and more underrated trades.
Oilers' Hesitancy to Trade Puljujarvi
Until recently — as certain members of the roster have made their way back into the lineup from injury — GM Ken Holland was hesitant to move Puljujarvi. Despite a lack of production, he was still a somewhat useful forward on a team that was missing key pieces in its top nine. Now, as Kailer Yamamoto, Ryan McLeod, Warren Foegele, and others have returned, Puljujarvi maintains his spot on the top line, but he's an unproductive game or two away from being replaced by someone like Kostin. Even if Puljujarvi simply maintains his strong analytical numbers, further production by Kostin could warrant an opportunity with the best of the best.
---
Latest News & Highlights
---
A lack of injuries and opportunity all spell trouble for Puljujarvi. The flexibility now afforded to Edmonton means the need to get a decent return for Puljujarvi isn't as dire and the Oilers don't leave a massive hole if he departs in a cost-cutting deal. Even if the Oilers were to move him and get little back, just to free up the $3 million that comes with moving his contract is a win. Kostin can slide in and the Oilers can use that $3 million to improve their blue line.
Long-Term Plans Favor Prioritizing Kostin
This isn't to say that Kostin's hot streak will continue. But, the small sample size of success is likely enough to tell the Oilers they have an option and one they didn't likely expect to have when they traded for Kostin and stuck him in the AHL for nine games. He's up with the big club now and has earned a right to stay there.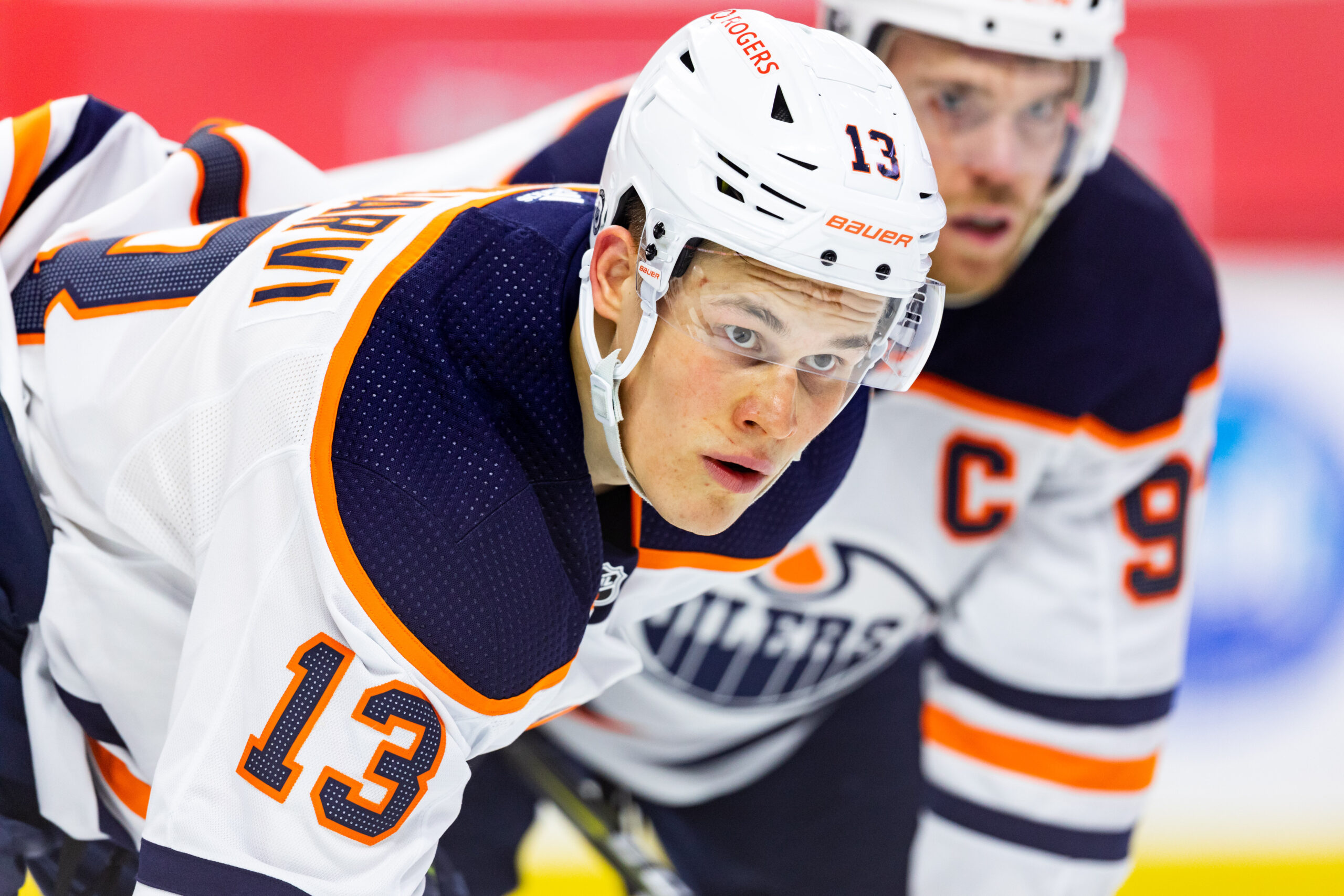 So too, Edmonton seems destined to move on from Puljujarvi in the offseason, and getting something for him (even if it's simply cap space for this season) feels like the logical play. Holland may not be able to flip the big Finn for a player he needs, but he saves money by trading Puljujarvi, using it elsewhere, and then working on an extension for Kostin in the summer.
Kostin's $750k salary is attractive for the Oilers in that it gives them a bridge window in which to extend him on the cheap. The same can't be said for Puljujarvi, who at the very least will get a similar contract to his current one because he's arbitration eligible.