It's been a crazy year for every National Hockey League franchise. Adding a pandemic and interrupted season, playoff bubbles, and flat salary caps into the mix threw the most competent franchises for a loop. But none have come as far as the Seattle Kraken, the NHL's newest franchise. The team is under seven months away from having an actual roster, but at the start of 2020, things looked very different.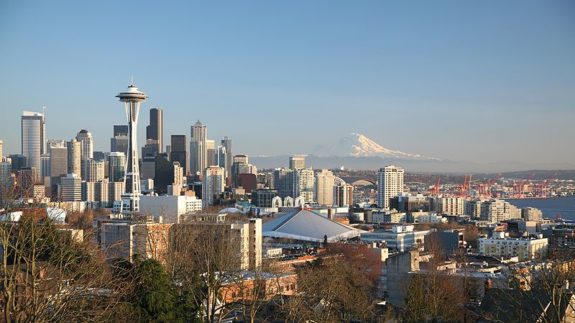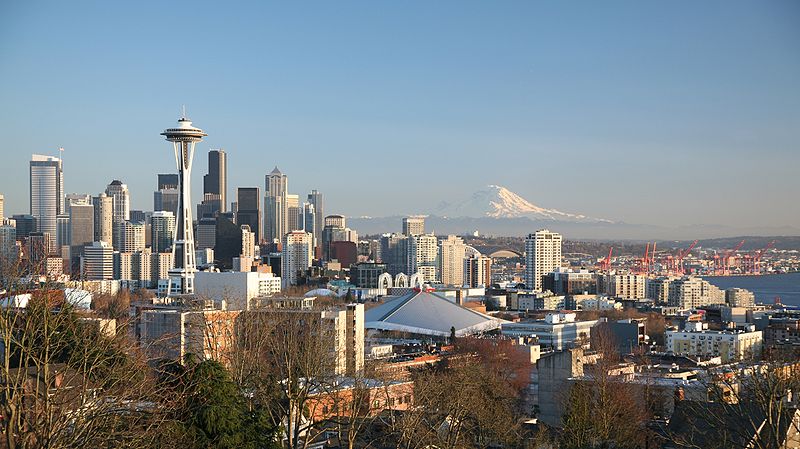 Since Dec. 4, 2018, the City of Seattle knew little other than that it was getting a professional hockey franchise. The team had no name, the arena had no sponsor, and there were few significant staff members hired other than general manager Ron Francis. As the year progressed, things would come into focus, just as the world we all know was changing so drastically.
Key Arena Naming Rights Awarded to Amazon
The Key Arena renovations had been going on for some time when the news broke on June 25 that business giant Amazon, headquartered in Seattle, would be purchasing the building's naming rights. The site had been in use in some format since 1962, and though the official naming rights had expired in 2010, it was still widely known as Key Arena. Amazon went a different route than other buyers who bought such rights only to plaster their own name across the building.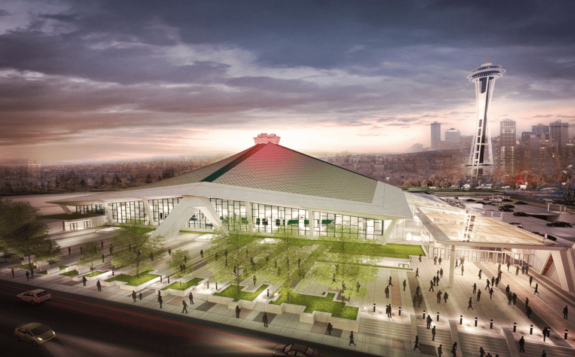 Amazon is already a household name and so, aligning themselves with the generally green attitudes of Seattleites, they went a different route. The space, in the midst of a more than $900 million renovation, would be called Climate Pledge Arena in an effort to bring attention to the global phenomenon of climate change. In addition to the name, the stakeholders committed to several environmentally conscious initiatives such as a green certification and reduction or elimination of certain pollutants and wastes.
Climate Pledge Arena is due to be completed around June of this year, in plenty of time to get the ice surface ready for practices, pre-season, and eventually the real thing: NHL hockey in Seattle. The arena will seat 17,100 screaming fans and if Lumen Field – formerly Century Link Field and home of the Seattle Seahawks – is any indication, it's going to be loud in there.
Rumours Swirled About the Team's Name and Colours
Though the name "Kraken" seemed the obvious choice to many, it was far from a unanimous choice. Way back in 2018, a sleuthy writer found several possible names trademarked by a law firm associated with the team's ownership group. Here was the list at the time:
Seattle Cougars
Seattle Eagles
Seattle Emeralds
Seattle Evergreens
Seattle Firebirds
Seattle Kraken
Seattle Rainiers
Seattle Renegades
Seattle Sea Lions
Seattle Seals
Seattle Sockeyes
Seattle Totems
Seattle Whales
With hindsight, it's easy to spot the winner, but early opinions were divided. There was also a movement to have the team connect with the city's Stanley Cup history by taking up the moniker of a former Seattle team, the Metropolitans, once again. The debate raged from the time the franchise was announced right up until 9:00 A.M. on July 23, when the truth was revealed.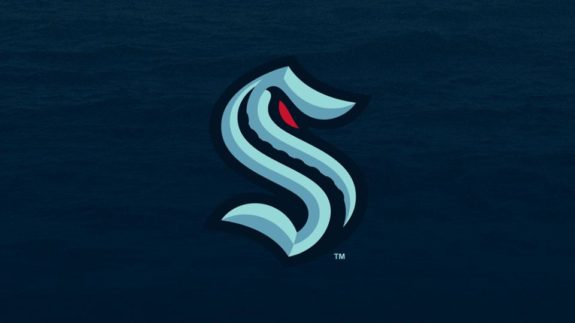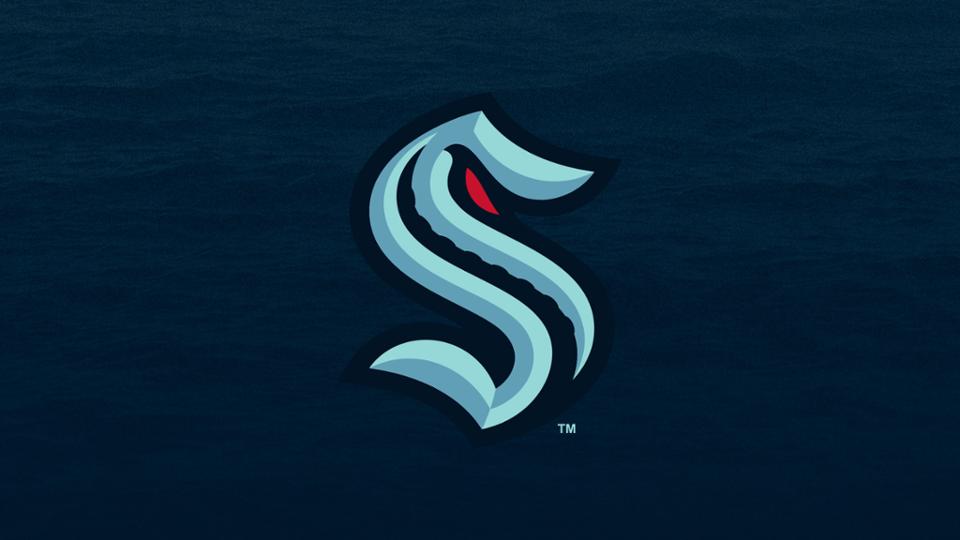 Today, there may still be some naysayers who feel the name doesn't connect the team with the Pacific Northwest in any significant way but research shows that isn't necessarily true. More than one body of water within the state of Washington is said to have been home to a large and mysterious sea creature. Overall, the name, logo and colour scheme (colour names being deep sea blue, ice blue, boundless blue, shadow blue, and red alert) were very well received, with Kraken merchandise amongst the leading sellers across the NHL.
Kraken Announce Hirings of Several Key Staff
Both before and after the name announcement, the employee list of the Kraken began to take form. It became clear that Francis was heavily focused on scouting and analytics, filling out those departments quickly, followed by that of the training staff. They also hired the team's future voice, Everett Fitzhugh.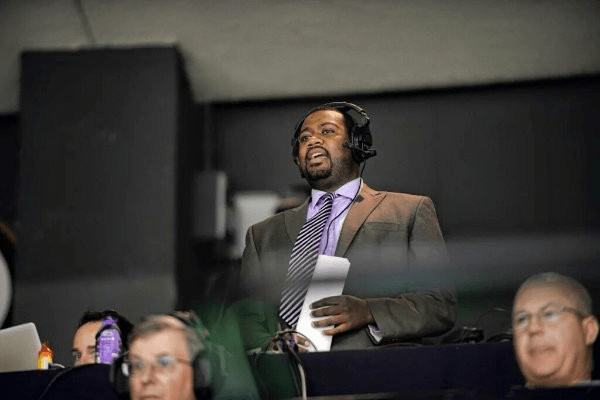 In October, we heard that fitness guru and former NHL player Gary Roberts would be involved in the design of the team's training program. The 54-year-old Roberts spent time with the Calgary Flames, Carolina Hurricanes, Toronto Maple Leafs, Florida Panthers, Pittsburgh Penguins and Tampa Bay Lightning during his career and many of today's stars look to him for fitness advice. That the Kraken are working with him is a very promising sign as his techniques are second to none and while the team might not have any superstars in their inaugural season, they'll definitely be in shape.
Related: Seattle Kraken Are Diving Deep Into Analytics
Analytics and scouting hires have come on board over the course of the year, some from other sports franchises, others from the tech industry. Today the Kraken have support departments to rival any existing franchise, and their analytics department, in particular, may already be the league's best. Other than perhaps the Vegas Golden Knights, no expansion team has had the opportunity to use advanced statistics and data to evaluate and select its players and if it works out, the team could end up being very good right away.
Kraken's Future Looks Bright
The next calendar year holds many important dates for the Kraken, the end result of which will be a fully operational NHL team. A head coach will be hired by late spring, and, once they receive NHL permission to make transactions such as trades and signings, the floodgates can open. For the Golden Knights, that date was in March, around three months before their own expansion draft. And while fans have to wait through another season, albeit a shortened one, it should mean that opening night will occur in front of a full house.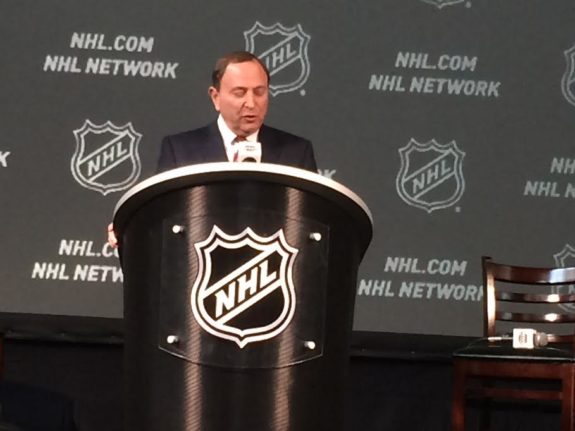 As the COVID-19 pandemic is hopefully brought under control and society can return to something close to normal, the team will hopefully be able to celebrate these occurrences properly, as you only get one inaugural season. It won't matter to most if the team in Seattle loses more games than they win, just so long as they're playing hockey at the right time and in the right place, so bring on 2021!
---
---