It was a tough 13-game stretch for the Seattle Kraken from Jan. 16 to Feb.16, 2023, but despite their 5-8 record, they still find themselves near the top of the Pacific Division. With Andre Burakovksy out and others nursing some minor ailments, this is the time for certain players to pick things up and rely on previous experiences, especially as we near the NHL Trade Deadline on March 3.
---
---
Yanni Gourde
If there is anyone on the current roster who can do this and has done it already over his 8-year career, it is Yanni Gourde. The 31-year-old center is having "his" type of season with 35 points through 54 games. His goal production is down to 8 after posting 21 goals in 74 games last season for Seattle and he's only on pace to score 12 this season. However, he has matched his assist total from 2021-22 with 27, and with 28 games remaining, that number should and will increase.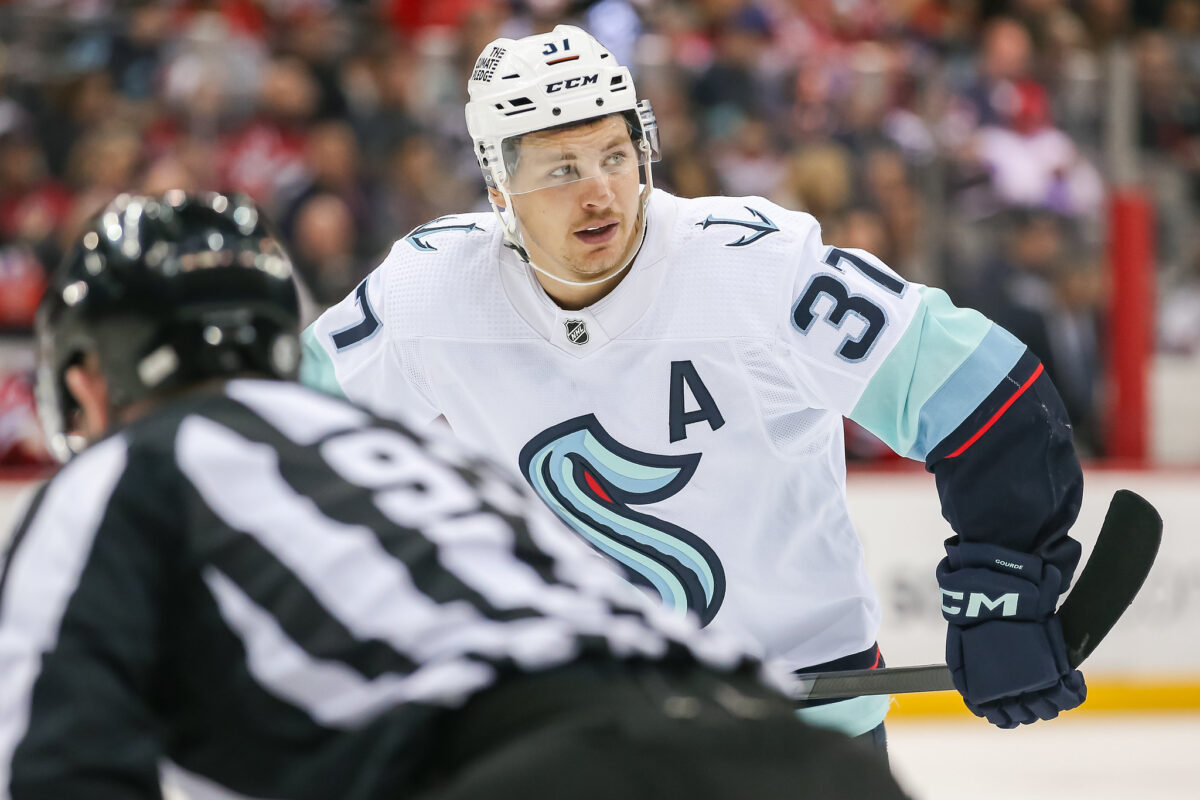 Don't get me wrong: Gourde has not disappointed, even if the numbers could be better, especially in the goal scoring category. But what the Kraken will need from him is his NHL experience, and what better time to draw on that then right now? Gourde spent the first six seasons of his NHL career with the Tampa Bay Lightning where he was part of back-to-back Stanley Cup championships in 2019-20 and 2020-21. Now, let's put this into perspective: Seattle isn't Tampa. In fact, not many teams over the last decade have been like the Lightning. But, what one learns from being on a winning franchise and what it takes to win, "that" is where Gourde can be a benefit to the Kraken.
Jaden Schwartz
On July 28, 2021, the Kraken signed Jaden Schwartz to a 5-year deal worth $27.5 million. The 30-year-old brought with him a ton of experience as a member of the St. Louis Blues where the team made the postseason in nine of his 10 years, culminating in that memorable Cup run in 2019. His production level was consistent during his time with the Blues. In four of those seasons, he scored at least 20 goals and reached the 50-point mark on five separate occasions. When general manager Ron Francis made the decision to sign Schwartz, he was hoping to get the same sort of production out of him. Last season, though, was a tough one for Schwartz as he put up 23 points in 37 games and missed a lot of time due to a hand injury suffered on Dec. 29, 2021.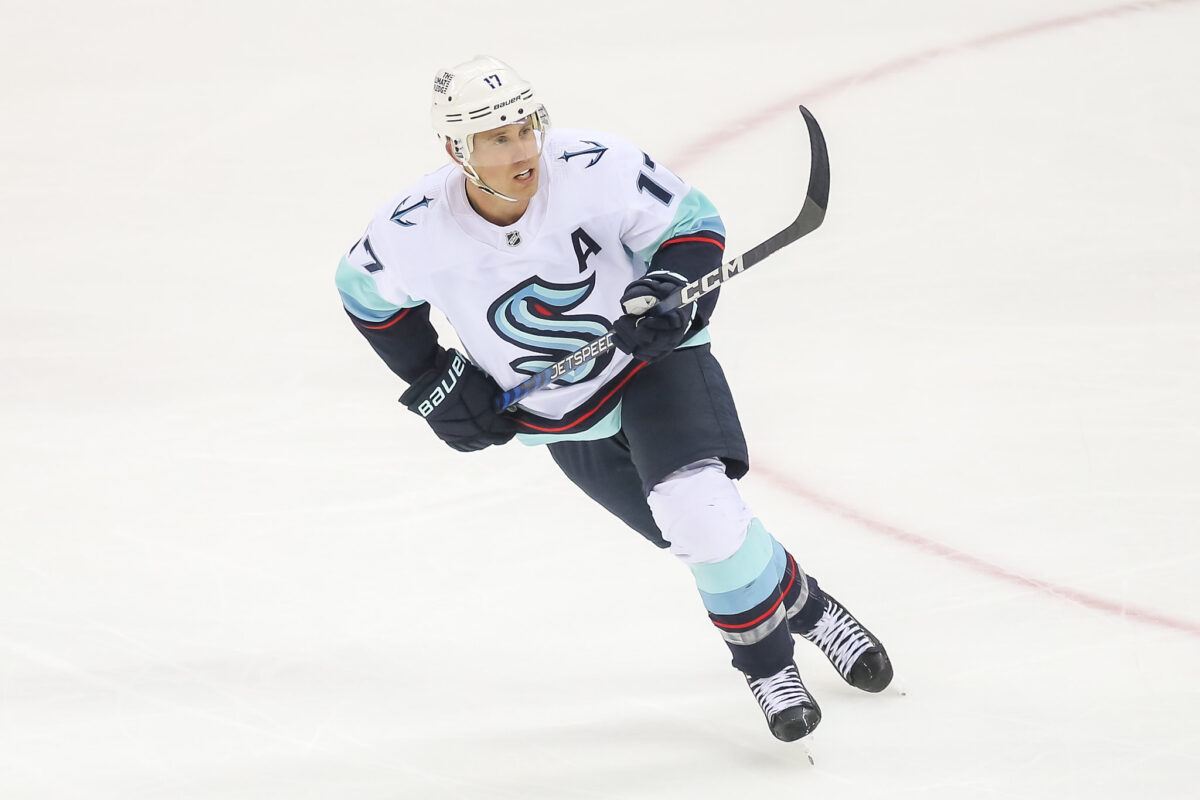 When healthy, Schwartz can be that player you don't want to face if you're the opposition, and he looks like he is getting his health back after suffering an undisclosed injury on Jan. 14 of this year. His 26 points in 46 games could be better and should be better. Finding chemistry on a line with Alexander Wennberg and Brandon Tanev is key for Schwartz and should also give head coach Dave Hakstol that gritty type of line that every coach needs. Like Gourde, Schwartz has been there before, and when you get to this time of the season, he knows what needs to be done. Now, it's just a question of finding a rhythm and executing it.
Eeli Tolvanen
From the Nashville Predators to the Seattle Kraken, Eeli Tolvanen has not disappointed. On Dec. 11, 2022, the 23-year-old native of Finland was placed on waivers by the Predators after struggling to find his game. The former 30th overall pick in the 2017 NHL Draft scored just 2 goals in 13 games for Nashville and was a healthy scratch for seven consecutive games. The following day, Dec. 12, he was claimed by Seattle and scored his first goal for the Kraken on Jan. 1, 2023, against the New York Islanders. Well, they say that someone's loss is another one's gain, and it is very true in this case.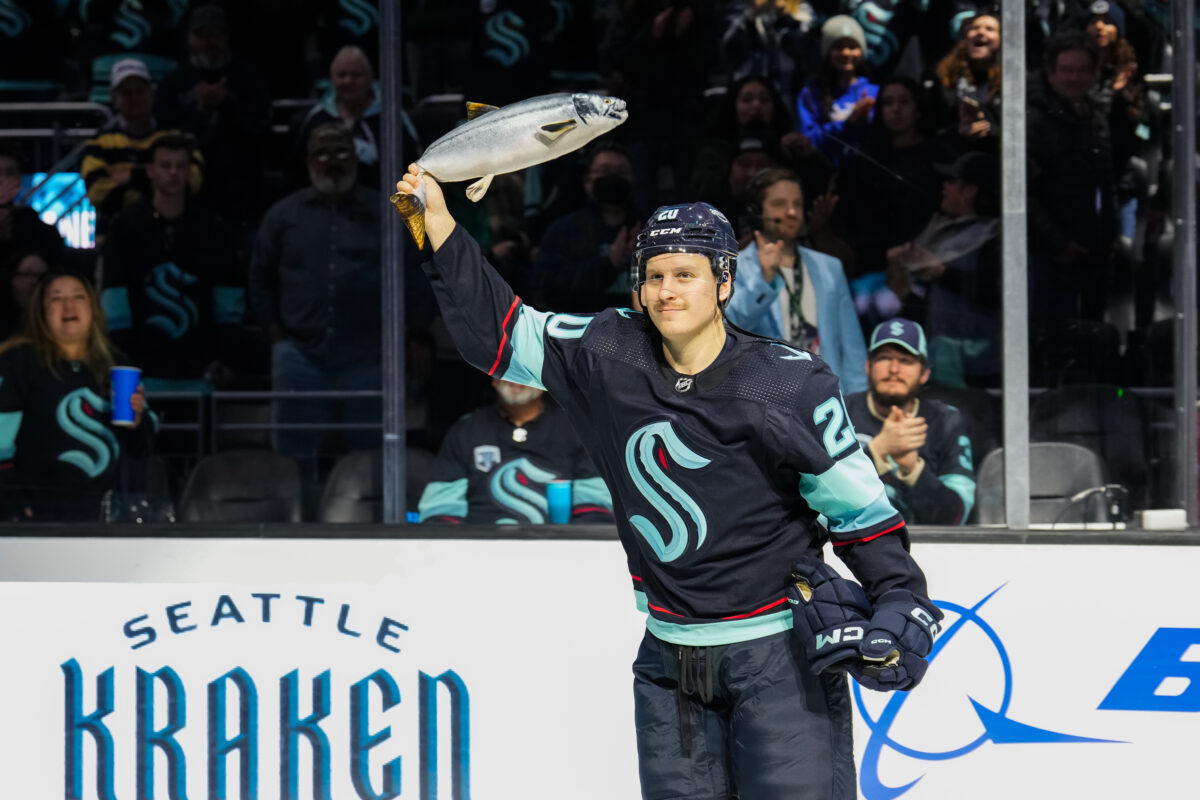 For the most part, Tolvanen finds himself on a line with Yanni Gourde and Oliver Bjorkstrand and has 9 goals and 14 points in just 21 games.
Related: Kraken 3 Up, 3 Down: Goaltending, Tolvanen, Firebirds & More
---
Latest News & Highlights
---
He is averaging 15:22 of ice time and also seeing time on the first power-play unit along with Wennberg, Bjorkstrand, Jared Mccann and Vince Dunn. Although limited, Tolvanen does bring with him some playoff experience, having reached the postseason in 2021 and 2022. Although Nashville didn't win a round in either of those years, he got a sense of what postseason hockey is all about. Seattle is hoping this sense will drive him for the rest of the season.
Adam Larsson
The Seattle blue line has been steady this season. As a club, they have a 3.07 goals-against average (GAA), which puts them right in the middle (16th) in the league in that category. To have that number lower would be ideal, but the Kraken aren't the Boston Bruins (2.07 GAA), the Carolina Hurricanes (2.65), or the Tampa Bay Lightning (2.87 GAA). They are what they are and have who they have, for example, Adam Larsson. The 6-foot-3, 208-pound former 4th overall pick in the 2011 NHL Draft has been a solid presence on the back end. He is a minutes eater, averaging 22:16 last season and 24:05 so far this season. His numbers are not going to be Norris Trophy-winning numbers. They never have been even during his time with the New Jersey Devils and Edmonton Oilers. But that's not his game.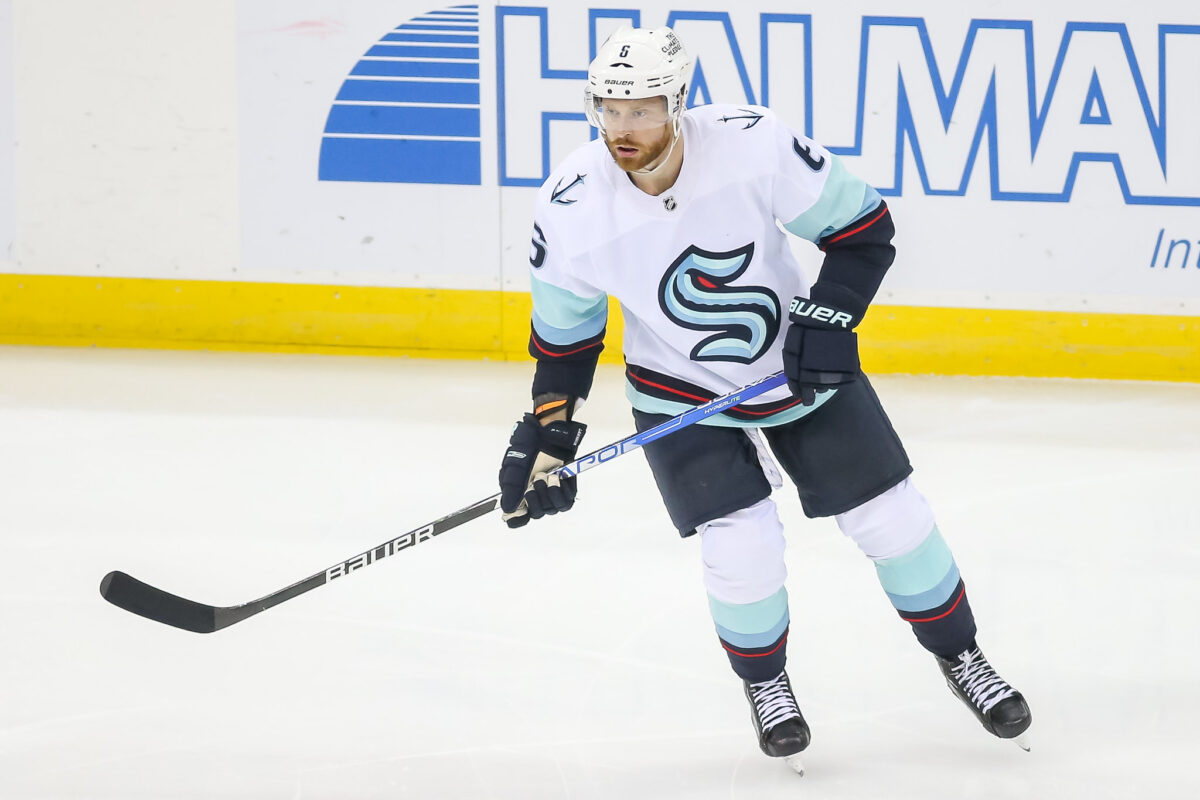 What he brings is a stay-at-home type of defenseman who is tough to play against, and when paired with Dunn on the top unit for Hakstol, this is one of the top duos in the NHL. He also pairs with Jamie Oleksiak on the first penalty kill unit and has been effective. In fact, he has been effective all season. In 2021-22, the 30-year-old ended the season at minus-23. Granted, the team was not nearly as good as they are this season. To date, he is plus-29, which signifies a major turnaround in the team's game as well as his own. Larsson has been in the league for 12 seasons and saw his share of struggles when he was with the Devils and Oilers. He knows what it takes to stay positive, and the Kraken will rely on this and more as the games go on.
The goal is the playoffs and every player on this roster is key. Some have more experience than others. With the trade deadline a couple of weeks away, decisions will have to be made, and if these players can take their game up a notch, these decisions will become tougher, but needed, if the Kraken want to get into the postseason.