James Reimer has been excellent for the Toronto Maple Leafs in 2015-16.
Through 22 games played, Reimer has led the entire NHL in Save Percentage (SVP), while his Goals Against Average (GAA) ranks an impressive third overall. His SVP of .937% bests star goaltenders such as Corey Crawford, Braden Holtby and Cory Schneider, while his GAA of 1.98 trails just John Gibson and Ben Bishop.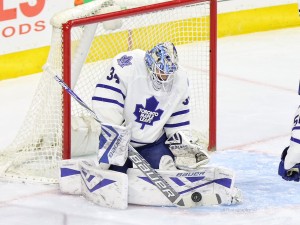 With supposed starting goaltender Jonathan Bernier struggling to find his consistency, Reimer has provided the lowly Leafs with exactly what they need in order to compete, solid and consistent play in between the pipes, something Toronto has long lacked.
As a result, there have been increasing calls for the Leafs to lock down Reimer to a long-term deal, perhaps one in the three to five-year range. However, according to his latest 'Dreger Report', TSN's Darren Dreger, who has been in contact with various League executives, deduced that the average belief of those in NHL management believed Reimer could command a five to seven-year deal worth $4.5 – $5.5 Million per season.
At the moment, Reimer is in the final year of a two-year, $4.6 Million contract with a yearly cap hit of $2.3 Million.
As such, the Leafs will certainly have to make a decision regarding Reimer's future in the coming months, especially so with the February 29th Trade Deadline quickly approaching. There is a reported mutual interest between both the Leafs and Reimer, making a deal increasingly likely, yet if an agreement is not reached, the surging netminder could fetch the re-building Leafs a valuable bundle via trade.
Whichever the case, the Leafs, who are in no rush to win, would be wise to be patient with Reimer.
Patience is Key
Because he has played so well, there is increasing pressure upon the Leafs to sign Reimer, a pending Unrestricted Free Agent (UFA), to a contract extension. With calls for extensions ranging from three to seven(!) years in length, it is important for the Leafs to take a step back to truly assess the situation, as there are in fact a few issues to be considered.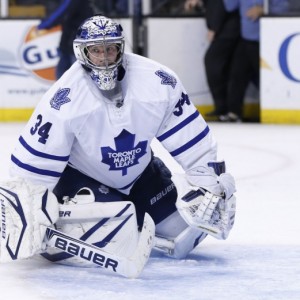 Firstly, James Reimer tends to produce in small sample sizes, making it difficult to truly determine his value to a given NHL team.
Throughout his six-year career with the Leafs, Reimer has never played in more than 37 games in a single season. In fact, the last time Reimer played in as many as 60 games was in 2006-07 with the Red Deer Rebels of the Western Hockey League (WHL). Sure, he is having a great season, but has Reimer ever truly proven that he can be a legitimate NHL starting goaltender, let alone for seven years?
To date, Reimer's best year in the NHL came in the Leafs' latest playoff appearance in 2012-13. He played 33 regular season games that year, and sported a decent GAA of 2.46 with an inflated yet nonetheless impressive SVP of .924%. Over seven playoff games, Reimer was excellent, yet his two years following this success are best characterized by steady regression.
In 2013-14, and then 2014-15, Reimer was unable to hold his GAA under 3.00, coming in at 3.26 and 3.16. His SVP also dropped, first to .911% and the .907%.
Now, we arrive at present day. In the midst of a season easily defined as an outlier, Reimer has once again battled injury, yet in a contract year, has given the Leafs, and the media, an interesting and cheerful topic to discuss amid a season of ineptitude.
Consider the Future
Amidst all of the excitement surrounding Reimer's play, in Toronto's case it is most important to consider the future of the franchise.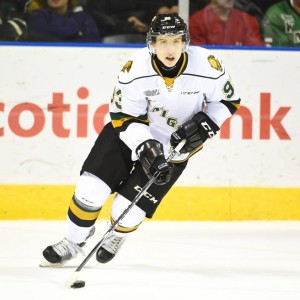 We all know that the Leafs will not be a competitive team for the next three to five seasons, or perhaps more. In a rebuild, Reimer would be the perfect goalie to provide the Leafs with an opportunity to compete during these tough times, yet not to lead them to a possible Stanley Cup once they become competitive, he simply is not that caliber of goaltender.
As such, signing Reimer to a massive five to seven-year deal simply does not make sense, especially so considering his tendency for injuries.
The truly sensible option for both Reimer, and the Leafs would be to sign James to a contract of similar length, but slightly more term. It would be extremely hard for Reimer to argue he could go elsewhere and start full-time for the next five to seven years.
So, ideally, the Leafs should allow Reimer to play out the remainder of the 2015-16 season. Reimer must prove to himself, as well as the Leafs, that he is able to play a full NHL season, and in doing so, play to the capacity he has displayed thus far throughout the entire campaign.
With so few contracts of financial significance, the Leafs would have no problem offering $4.5 – $5.5 Million per year to Reimer, yet they first need to determine whether or not he can produce, and more importantly, be healthy over a full NHL season.