Each one was smiling bigger than the guy standing next to them. They stood arm-in-arm draped in red, white and green. The colors represented a country some were born in or their parents, but none live there today.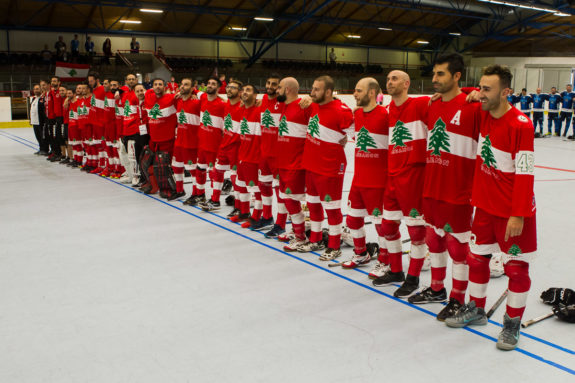 Together, united, they had just completed their first-ever ISBHF World Ball Hockey Championships. Yes, part of the smiles had to do with victories in their last two games. But while the rest of the teams were battling for gold, Team Lebanon was building a foundation that they hoped could span the globe.
Hockey Unites Us All
Defenseman Jad Boulos emigrated to Ottawa at the age of seven from Machghara, Lebanon. Once in the Canadian capital he quickly fell in love with the sport of hockey. "When we were kids it's all we had to do really," said Boulos. "Go to school, come back home and pick up a stick and go play outside."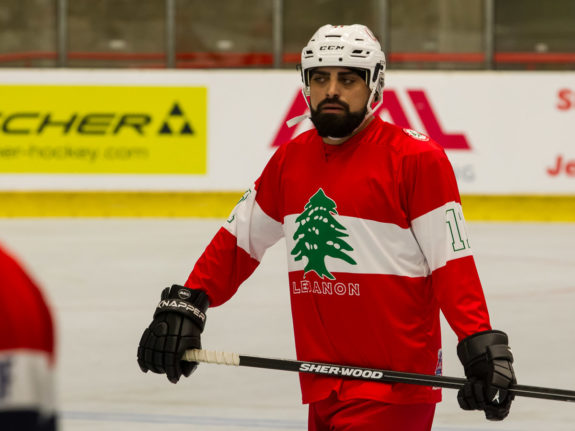 Now Boulos and his teammates want to give kids from Lebanon the same opportunity. "It gives people in Lebanon a chance to do something," he noted. "There's a lot of kids that need something to pass the time and I think ball hockey is definitely a good sport [for that]. You need to be very mature when you play. It builds a lot of character."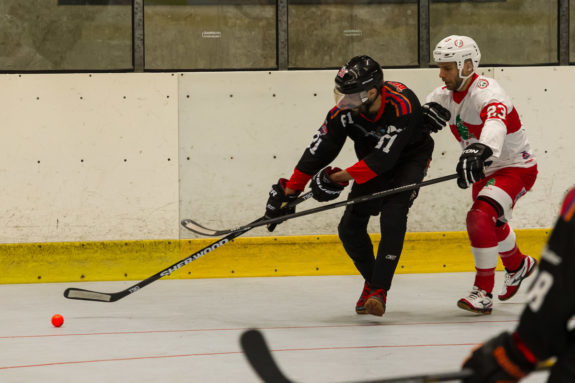 Defenseman Ralph Younes emigrated when he was a child as well. "There was a war going on," said Younes who was born in Bsous, a village near Beirut. "Our parents wanted a better life for us and we were accepted by the great country of Canada. So, the background of hockey came from Canada. It was introduced to us in Canada. Now we'd like to introduce it back to Lebanon as well."
Championships Are More Than Medals
Pardubice, Czech Republic, a small city just an hour south-east of Prague, was the center of the ball hockey world for ten days in June. The journey to Europe began in earnest last November for the staff and the 25 men on the roster. But it was not an easy one.
With the majority of the team in Montreal, players who lived in other cities, such as Ottawa, traveled three to four times a week for more than two hours each way — often in the snow-filled Canadian winter — to practice. The road trips, time away from family and sacrifices were well worth it as the team made history when they hit the dek for the first time.
And while it took some time, it was even sweeter when they captured their first win, a 6-1 victory over Bermuda.
https://www.instagram.com/p/BWieqvGD8UW/
"It's great to introduce something new to the country," said Younes after the team's second win, also over Bermuda, to finish 17th out of 18 countries. "For us, it's not only a sport, but it brings people together. For me what's important is that the generations, the newcomers get involved with this as well … This is history for us … We're also looking to get the wave going, get the momentum going, so that in another two years for instance in Slovakia [where the next ISBHF World Ball Hockey Championships will be held] we'll have new talent come into the team as well."
Building a Future
Situated in the Middle East, soccer and basketball currently dominate the sports landscape in Lebanon. But with their historic showing at the 2017 World Championships, the Lebanese Hockey Association is looking to change all that – albeit from afar. Despite being based in Montreal, more than 5,000 miles from Lebanon, the team has planted strong roots – much like the cedar tree that adorns their jerseys – for the more than six million people who live there.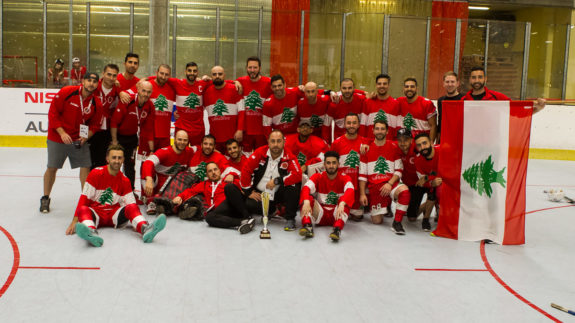 "We're not just thinking for ourselves," said Younes. "We're actually doing it for our family, for our kids. We're paving a way … We look at it as a brotherhood, as one team, one unity and that's what we love about hockey is that it's a unity."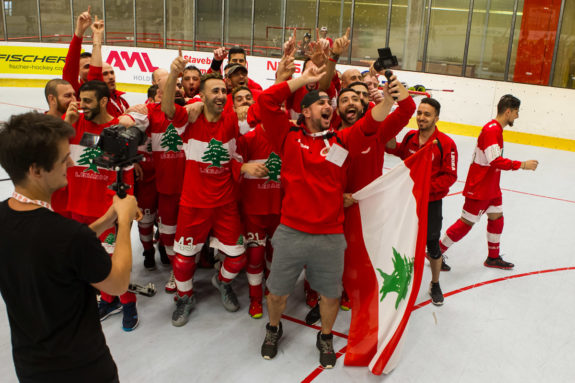 Added Boulos, "I'm sure there's a lot of good living ball hockey players in Lebanon once they pick up that stick instead of a soccer ball or a basketball. We have a good basketball team, we have a good soccer team, but now we need to get a good ball hockey team."
Both men acknowledge that the team has created a movement for the Lebanese community back in the country they call home now, and the country they represented on the world stage. They are ambassadors.
And in 2019 they'll be looking to make an even bigger impact across the globe.