The Edmonton Oilers' biggest upgrade to the power play this summer was an off-ice addition. Although they didn't add a sniper on the wing or an offensive defenceman, hiring power-play guru Manny Viveiros as an assistant coach in May was a savvy move for an Oilers squad that ranked 31st in the NHL with the man advantage (14.8 percent efficiency) in 2017-18.
Viveiros was the final piece of Todd McLellan's revamped coaching staff that also includes former NHL head coaches Trent Yawney and Glen Gulutzan.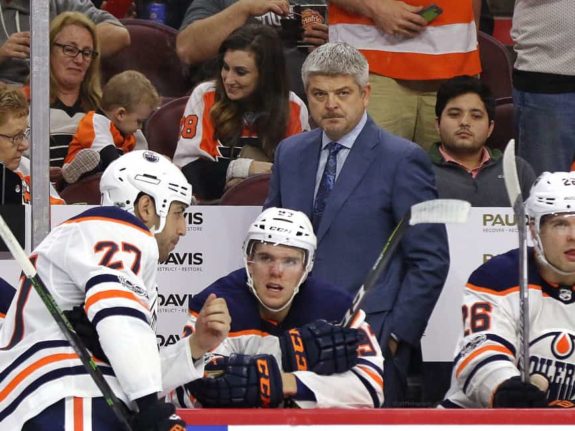 Viveiros has been given a unique role with the Oilers as their "eye in the sky" coach. He will watch the first two periods of each game from the press box, a broader vantage point than McLellan and the other assistants, to help the team make the proper adjustments in the third period.
While UFA signings Tobias Rieder, Kyle Brodziak and Jakub Jerabek should add some value to the team this year, Viveiros could have the biggest impact.
Related: Todd McLellan's new assistants excel in areas Edmonton needs to improve
Manny Viveiros – Realizing a Dream
Like many kids who grew up in Northern Alberta, Viveiros dreamed of playing for the Oilers. As a former sixth-round pick (106th overall) of the Oilers in the 1984 NHL Entry Draft, he came closer than most. He was a brilliant offensive defenceman with the Prince Albert Raiders in the WHL for four seasons (1982-1986), tallying 60 goals and 321 points in 251 career WHL games and helped the Raiders claim the 1985 Memorial Cup title.
Fast forward 34 years from the day Edmonton called his name at the draft, and Viveiros is finally an Oiler.
"It's an honour and a privilege to work in the National Hockey League," Viveiros told Oilers TV. "It's something I have always dreamed of, as a player, or as a coach to get that opportunity to work in your hometown where I grew up watching the Oilers.
I was originally drafted by Edmonton a long, long time ago, and I never had an opportunity to play for those teams. Not many people did. That's how good they were back in the 80s, but Edmonton has always been a soft spot for me. When I was over in Europe for so many years, the first thing I would check in the [NHL scores] was the Oilers. It's good for [my family] to be home."
Despite his dominance at the major junior level, Viveiros played just 29 career NHL games with the Minnesota North Stars before embarking on a 17-year professional career in Europe. After retiring from the game in 2007, He immediately began his coaching career.
The 52-year-old St. Albert, Alberta native honed his craft for nearly a decade overseas, coaching top-level pro teams in Austria and Germany. Then, he returned to North America in 2016 to coach the Swift Current Broncos, and guided them to their first WHL championship in 25 years, in 2017-18. Now he's ready to coach at the highest level.
Related: More News on our Oilers Team Page
How Much Impact Will Viveiros Have?
After working together for years, McLellan's staff had run out of ideas to improve their horrible special teams in 2017-18. Former assistant coach Jay Woodcroft, who is now the head coach of the Bakersfield Condors, was in charge of drawing up the power play but he couldn't find the right formula all year long.
Under Woodcroft, the power play ran entirely through Connor McDavid, setting up near the half wall, which made the Oilers too easy to plan against. I would like to see Viveiros put Ryan Nugent-Hopkins back on the first power-play unit, where he played for the first four years of his NHL career. Having Nugent-Hopkins share McDavid's role as the set-up man would allow the latter to use his excellent release more regularly and make defenders respect the shot whenever McDavid has the puck in the offensive zone.
The Broncos had a league-best 29.4 percent power-play efficiency in 2017-18 with Viveiros behind it, including seven players with five or more power-play goals, three with at least 10, and one with over 20. Sure, the NHL is a harder league but Leon Draisaitl paced last year's Oilers squad with just six power-play goals.
The player who might benefit the most from Viveiros' guidance is Jesse Puljujarvi. Viveiros has plenty of experience coaching European players, and he could be the man to unlock Puljujarvi's offensive game. McLellan rarely used the 20-year-old Finn on a scoring line or the power play during his first two NHL seasons, which frustrated the fan base. Even after former power play triggerman Mark Letestu was dealt at the trade deadline last season and the Oilers' playoff hopes were gone, Puljujarvi still couldn't get consistent time on the man advantage.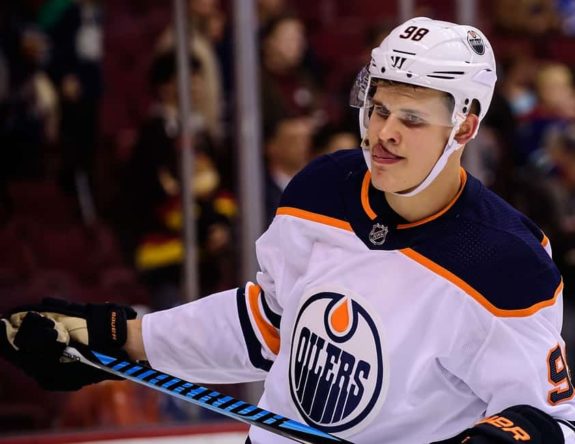 The Oilers invested a fourth-overall pick on the kid just two years ago. It's time they give him an opportunity.
Puljujarvi has one of the most deadly shots on the team and he should be on the man advantage with other skilled players. If Viveiros can design a power play featuring McDavid, Nugent-Hopkins, Puljujarvi, Draisaitl, and (a healthy) Oscar Klefbom, then the Oilers should be able to generate a goal on at least one in five chances.
It's still early, but Viveiros' track record of power-play success is another reason for optimism heading into the new season.