In this post, I am going to make a case that the Toronto Maple Leafs might have a unique opportunity to create the best fourth line in NHL history by keeping Jason Spezza and by signing two restricted free agents (RFAs) – Joe Thronton and Wayne Simmonds. Might it be possible to utilize the experience, desire, and skills of these aging players to create something unique in NHL history and push the team toward a Stanley Cup at the same time?
The Maple Leafs' Recent History with Aging Players
Over the course of my two seasons covering the Maple Leafs for The Hockey Writers, the team has had two players on the roster who are NHL legends – Patrick Marleau and Spezza. Those players provided both general leadership both to the team and specific mentorship to individual younger players. They also impacted team cultural in a positive way and, by doing so, helped the team immensely.
Related: Maple Leafs News & Rumors: Kapanen, Hallander, Pietrangelo & More
Both Marleau and Spezza are class acts. They are true professionals who supported team values, added to team chemistry, and provided leadership and value on the ice.
The Impact of Patrick Marleau
Marleau had special relationships – almost fatherly – with a young Auston Matthews and Mitch Marner. Matthews and Marner became part of Marleau's family, even to the point of participating in family holiday gatherings. The depth of their relationship was obvious when Matthews skated in the NHL All-Star Game in San Jose and during warm-ups removed his own jersey to reveal a Marleau #17 jersey in the city where his mentor had played for so many seasons. It was a tribute from a young player to an older one.
Marleau's problem in Toronto was not his person or his play; it was more the size of his contract signed by former Maple Leafs general manager Lou Lamoriello wasn't good for the team. At $6.25 million for three years, it was too rich and became an albatross.
The Impact of Jason Spezza
Three moments during the 2019-20 season showed me the professionalism and the value of Spezza. First, Spezza's season got off to a bad start under former head coach Mike Babcock. Given what seemed like a questionable reason – not enough time working on the special teams – Spezza was a healthy scratch against his former Ottawa Senators in the first game of the season. Spezza took the high road.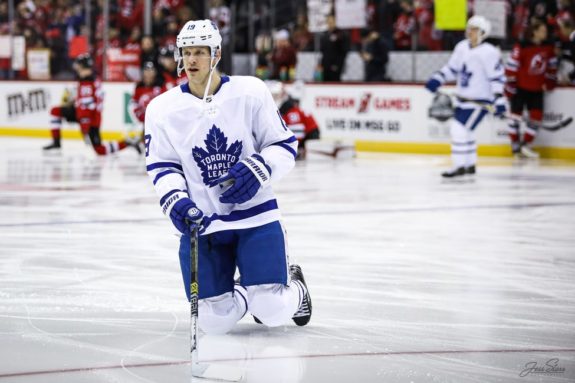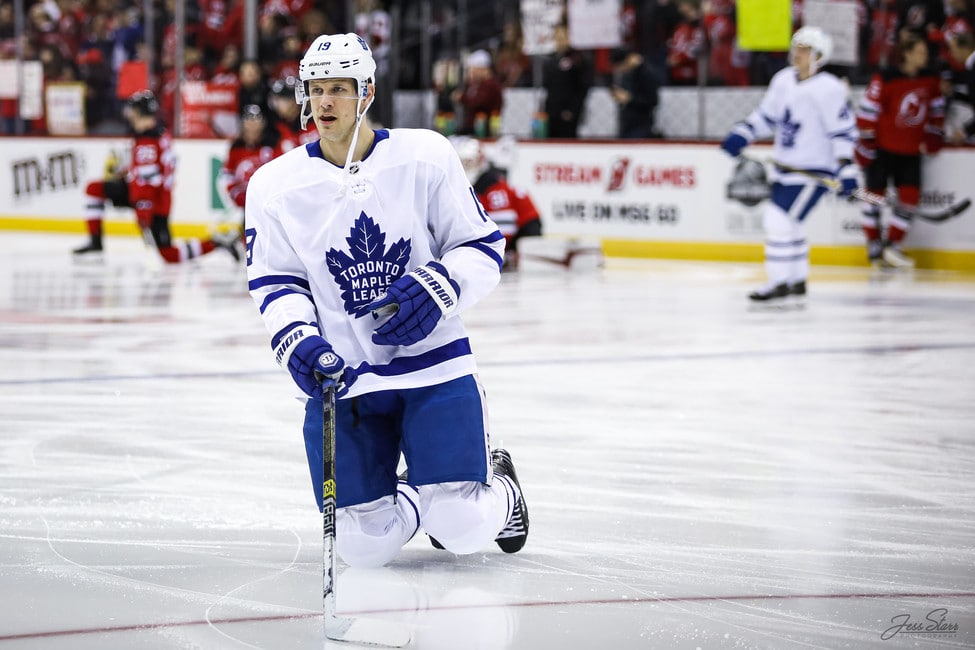 Second, when Nick Robertson was called up for the team's Phase 3 training camp, a video showed Spezza working with Robertson after practice on his one-timer. That extra attention had to help Robertson in two ways – by improving both his skills and his sense of belonging.
Third, during the Columbus Blue Jackets play-in series the Maple Leafs eventually lost, Spezza – who's not known to drop the gloves – fought the Blue Jackets Dean Kukan to give the team some energy. That the teammate other Maple Leafs players call "Vintage" would engage in such out-of-the-ordinary activity showed how much he wanted to win.
Could the Maple Leafs Use More "Vintage" on their Fourth Line?
Spezza made it known that he wanted to win a Stanley Cup and prior to the 2019-20 season signed a league-minimum contract with the Maple Leafs to do that. After this season was concluded, he let the organization know he'd like to return.
Related: 10 Reasons Hockey Is the Greatest Sport on Earth
An article in August reported that the team loved Spezza and thought he went "above and beyond" team expectations. He was "an incredibly positive influence. That article also noted the professionalism of Spezza. The point is that the Maple Leafs really liked and appreciated what Spezza brought to the team. In other words, we know what Spezza brings and I for one hope he's re-signed so he can continue.
The Possible Addition of Joe Thornton
Rumors since February suggest that the Maple Leafs are interested in San Jose Sharks center Joe Thornton. In one of his 31 Thoughts articles, Elliotte Friedman shared that rumor and later, in a Sportsnet podcast, he repeated it.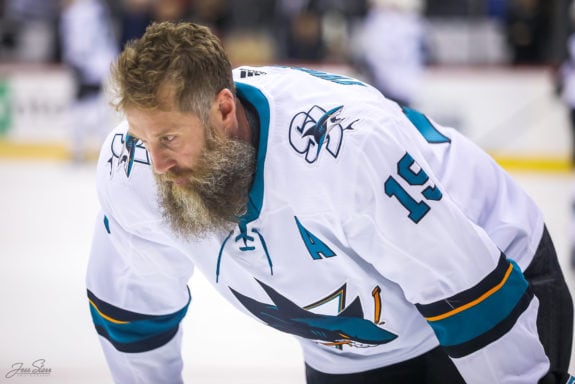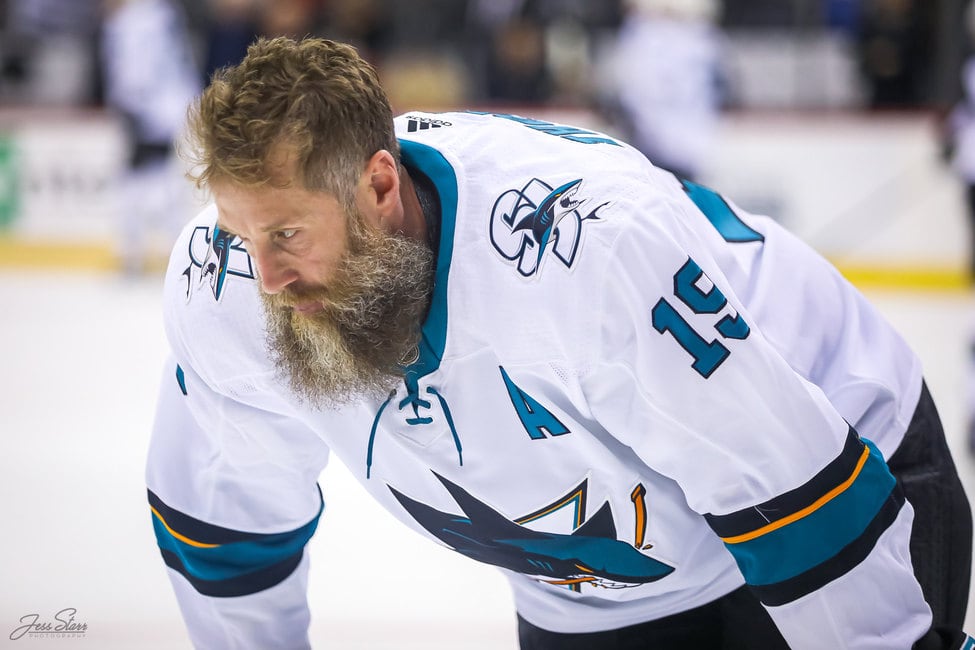 About three weeks ago, it was again rumored that, because Thornton was still chasing his boyhood dream of winning a Stanley Cup, he was upset not to be traded at the trade deadline when the Sharks were no longer contenders. He's now an unrestricted free agent (UFA) and he's looking for a Cup-contending team.
The rumor then suggested that Friedman believed Maple Leafs fans could expect Thornton to sign a $1-$2 million contract with the team, noting that Thornton remained an elite playmaker who could be an asset to the Maple Leafs both in terms of his play and meeting the team's salary-cap issues.
Friedman, in a "thought" shared several months ago, believed the Maple Leafs would do well to sign and use NHL veterans like Thornton (and he named Ron Hainsey as well). I share the same position. However, Friedman doesn't believe the team could have both Spezza and Thornton at the same time. I don't share that position.
In fact, in this post I'll go even further.
Wayne Simmonds Is Interested in the Maple Leafs
Earlier this week, forward Wayne Simmonds spoke with Pierre LeBrun of The Athletic about his future as a UFA this offseason. Simmonds, once considered one of the best NHL power forwards, could score, skate, play special-teams, and throw a punch or two. (from "What does the future hold for Wayne Simmonds in new NHL economy?, The Athletic, 08/09/20).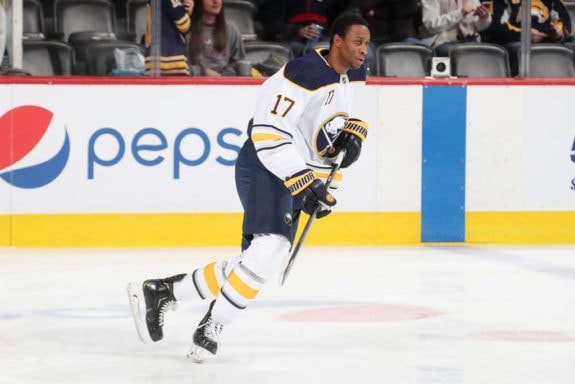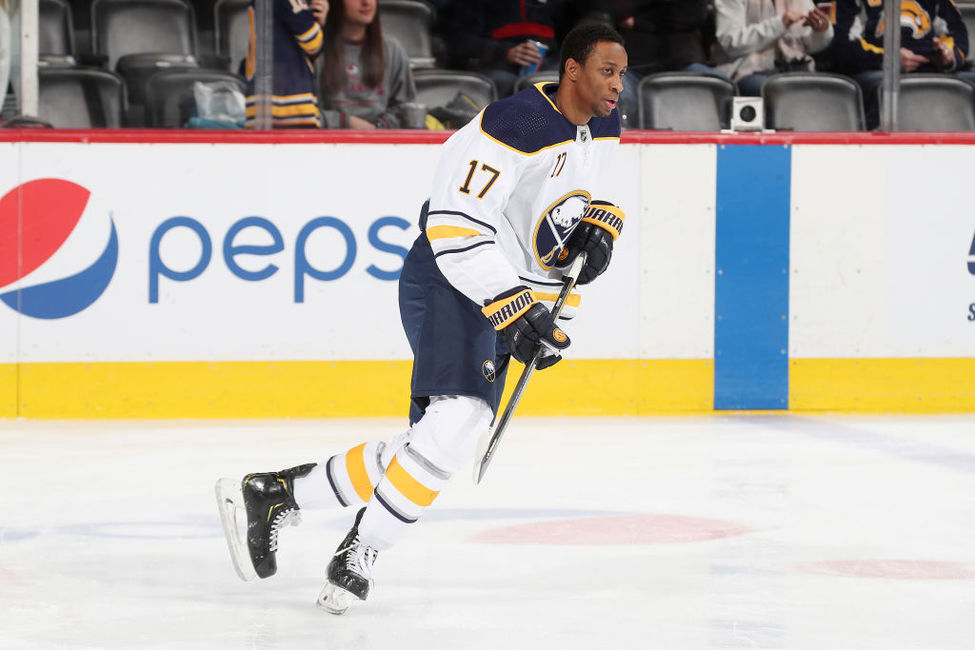 Over recent seasons, he's been an NHL gypsy moving from team to team. After playing several strong seasons with the Philadelphia Flyers, he's played for the Buffalo Sabres, New Jersey Devils, and the Nashville Predators. But, he's struggled to stay the player he was. Now, it seems Simmonds is looking for a chance to showcase what he has left. Although he's now 32 years old, Simmonds believes he can still play.
He told LeBrun, "All I have in my mind is that I'm ready for this upcoming season whenever it does happen. I'm looking to make a huge impact wherever I go. Obviously I know I didn't have the best of years last season. I'm looking to prove a lot of people wrong and show that I can still play at the level that people are accustomed to seeing me play at.''
Related: Maple Leafs Hit a Home Run With Kapanen Trade
Here's what we know. Simmonds is dropping hints he'll sign a team-friendly contract. During the LeBrun interview, he admitted it had "crossed my mind" about playing for the Maple Leafs. In fact, he just moved back to Toronto and likes the city. Simmonds also said he knew the team was in "a salary cap situation," but then mentioned that "Toronto's got a great core of players and I think that's definitely a team where I could go in and make an impact right away."
If that isn't asking to be invited to a party, I'm missing something. Simmonds ended the interview by announcing "I'm open to everything, It's up to the teams. Whoever wants to choose me, I'll be waiting. I'll definitely be ready to go.''
Is there a Creative Possibility?
In this post, I'm asking a radical question. Could the Maple Leafs leverage the attraction to RFAs of playing with a Cup-contending Maple Leafs team to create a fourth line of aging veterans who'd relish another chance for a shot at the Stanley Cup and who would use their veteran experience, skill, desire, and leadership to positively impact this young team?
Related: Maple Leafs News & Rumors: Keefe, Matthews & Spezza's Leadership
A fourth line of 32-year-old Simmonds on the right wing, 41-year-old Thornton at center, and 37-year-old Spezza on the left wing might be the strongest fourth line in the history of the NHL.
From what it sounds, general manager Kyle Dubas appreciated what Spezza brought to the team at a league-minimum contract last season. We hear that Dubas has Thornton on his radar – again, for an inexpensive contract. So, why not triple down with Simmonds at a league-minimum contract? It's certainly salary-cap team-friendly, and it might be a win-win-win for the Maple Leafs and these players.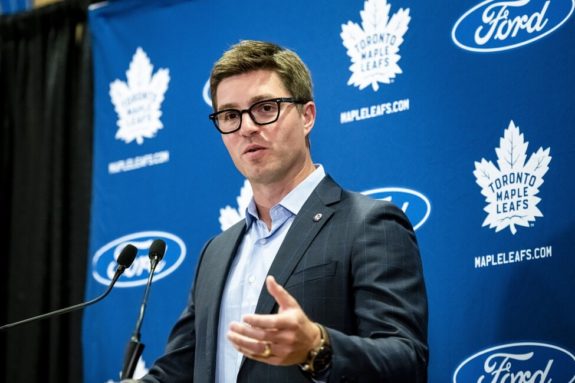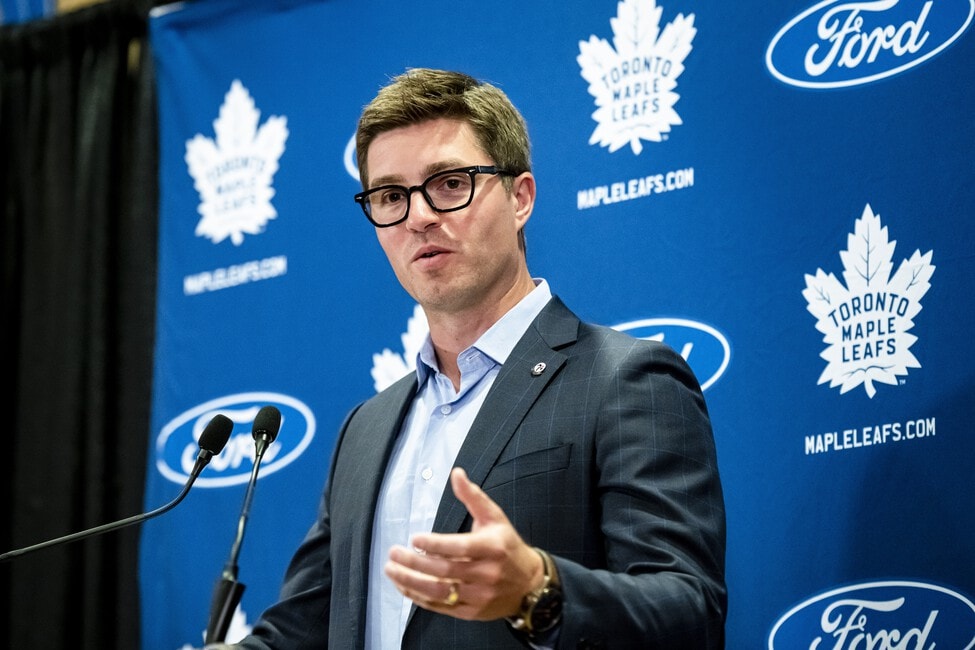 Given the experience, pride, and desire these veterans could bring to the team, offering an opportunity could make the 2020-21 season exceedingly interesting for fans in the Toronto area.
---
---
The Old Prof (Jim Parsons, Sr.) taught for more than 40 years in the Faculty of Education at the University of Alberta. He's a Canadian boy, who has two degrees from the University of Kentucky and a doctorate from the University of Texas. He is now retired on Vancouver Island, where he lives with his family. His hobbies include playing with his hockey cards and simply being a sports fan – hockey, the Toronto Raptors, and CFL football (thinks Ricky Ray personifies how a professional athlete should act).
If you wonder why he doesn't use his real name, it's because his son – who's also Jim Parsons – wrote for The Hockey Writers first and asked Jim Sr. to use another name so readers wouldn't confuse their work.
Because Jim Sr. had worked in China, he adopted the Mandarin word for teacher (老師). The first character lǎo (老) means "old," and the second character shī (師) means "teacher." The literal translation of lǎoshī is "old teacher." That became his pen name. Today, other than writing for The Hockey Writers, he teaches graduate students research design at several Canadian universities.
He looks forward to sharing his insights about the Toronto Maple Leafs and about how sports engages life more fully. His Twitter address is https://twitter.com/TheOldProf