While the Toronto Maple Leafs celebrated their 18th win of the season on Wednesday night following a three-game sweep of the Edmonton Oilers, general manager Kyle Dubas quietly enjoyed a personal milestone of his own, becoming the quickest GM in team history to reach the 100-win milestone.
Since joining the Leafs as an assistant GM back in 2014, Dubas has been a significant point of contention for fans and analysts alike. Whether it's his age (he was just 29 when he joined the team) or his analytical approach to the game, the Sault Ste. Marie, Ont., native has always had his fair share of doubters and detractors. But whether you're a fan of his work or not, Dubas' success is undeniable, with his record-setting 100th win cementing his reputation as one of the brightest young minds in the game today.
Related: Maple Leafs: Jack Campbell Should Be the Starter Next Season
From leading the Toronto Marlies to an American Hockey League Calder Cup in 2018, to running his first NHL Entry Draft that same summer, to making big moves this past offseason, Dubas' fingerprints are all over the Maple Leafs' current first-place team. But what is it about his approach to the game that has made him — and the Leafs — so successful? Let's look at some of the key moves and philosophies that have highlighted the GM's tenure in Toronto and brought his vision to fruition.
Skill First, Everything Else Second
It sounds kind of silly when you say it aloud, but Dubas' emphasis on skill over everything else has arguably been one of his most contentious ideas since joining the Maple Leafs. Considering that talent is ultimately what gets you goals, wins, and championships, it doesn't seem like the most radical idea out there. The counterargument, of course, is that there must be a balance between skill and other attributes like physicality and size. But I would argue (and Dubas would seem to agree) that you're always better off gambling on skill over physicality, especially in a league where there's still a significant blind spot in regards to undersized players.
Related: Maple Leafs News & Rumors: Matthews, Andersen, Campbell & Dubas
This is especially true of the entry draft, where the Leafs struggled mightily outside of the first round prior to Dubas' promotion to GM. From 2015 to 2017, under the guidance of Lou Lamoriello and Mark Hunter, the Leafs made 27 draft picks, with just three players of that crop (Auston Matthews, Mitch Marner, and Travis Dermott) surpassing the 50-game plateau. Picks like 6-foot-4 Egor Korshkov at 31st in 2016 highlighted the problems with size-first philosophies as the Leafs missed out on current NHLers like Jordan Kyrou (35th), Alex DeBrincat (39th), Samuel Girard (47th), and Adam Fox (66th).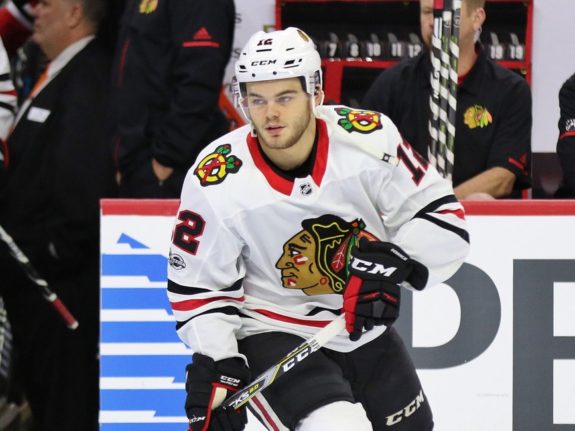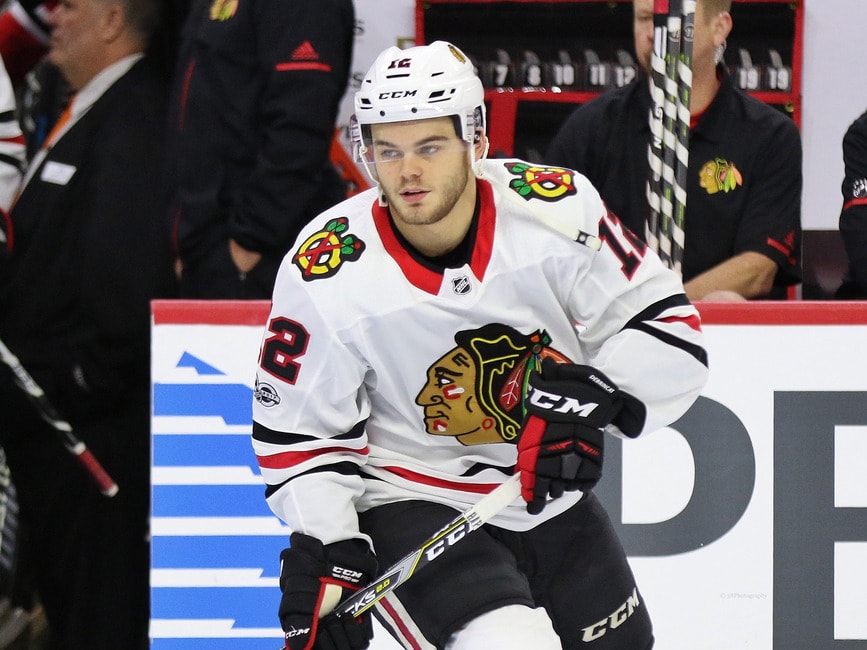 Costly mistakes like these left Toronto's prospect cupboards bare until Dubas went to work in 2018. Over the past three drafts, he's made 27 selections with no picks higher than 15th overall, already collecting three can't-miss prospects in Rodion Amirov (15th in 2020), Nick Robertson (53rd in 2019), and Rasmus Sandin (29th in 2018). That's not to mention the handful of promising picks like Topi Niemela, Roni Hirvonen, and Mikhail Abramov also picked up in the later rounds.
If the Leafs want to build a consistent contender, they'll need to continue to emphasize skill and build through the draft. Fortunately, they're now in good hands.
Dubas Is Flexible and Able to Admit His Mistakes
One of the biggest pitfalls of any pro sports manager is an inability to adapt on the fly and correct past mistakes. Someone like former Maple Leafs GM (and current Pittsburgh Penguins president of hockey operations) Brian Burke, for instance, will preach truculence and pugnacity until the day he retires. No matter what you think of the guy, it's evident that the game has moved on from some of his outdated ideas, which is probably why he didn't find much success in Toronto. Despite past failures, Burke continues to espouse those same philosophies with the Penguins, underscoring his reluctance to change. Dubas, on the other hand, has demonstrated an ability to change course, and that's a big reason why the Leafs are where they stand today.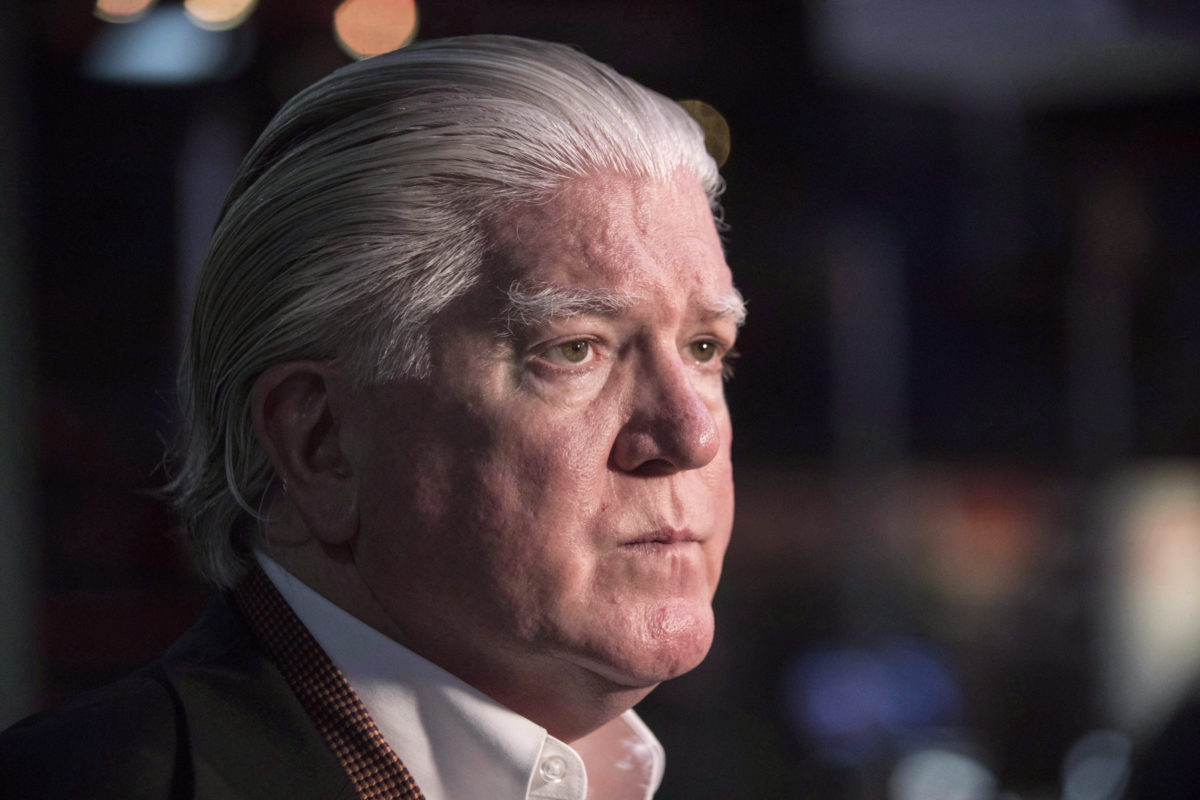 Following Toronto's unceremonious qualifying round exit to the Columbus Blue Jackets last season, Dubas faced harsh criticisms regarding both the structure and character of the team. The Leafs lacked balance throughout the lineup, particularly on defence, and seemed to fold too easily under pressure. Fans called for big changes in the offseason, and Dubas apparently listened, signing TJ Brodie, Joe Thornton, Wayne Simmonds, and Zach Bogosian to address those issues.
Related: Maple Leafs Should Be in on Predators' Fire Sale
We've heard Toronto's young stars rave about the impact that veterans like Thornton and Simmonds have had on the locker room, and we've seen the defence take a huge step thanks to Brodie and Bogosian. All of those moves happened because Dubas was willing to admit his mistakes, learn from them, and adapt. It's not a quality you see very often in hockey, and it's yet another reason why the 35-year-old has found so much success so quickly.
Right Place, Right Time
You know how the old saying goes: you've got to be good to be lucky and lucky to be good. Dubas is certainly good at what he does, but a little luck never hurts. He was fortunate enough to join the team just as they were entering a rebuild, eventually drafting Matthews, Marner, and William Nylander to create one of the most talented cores in the league. It also helped that Toronto-native John Tavares became a free agent in the summer of 2018 just as the Maple Leafs were entering contender territory, giving Dubas enough rope to lure the star centreman home.
It's that perfect storm of vision and good fortune that has brought Dubas and the Maple Leafs to where they are today, sitting atop the NHL standings as we approach the halfway point of the season.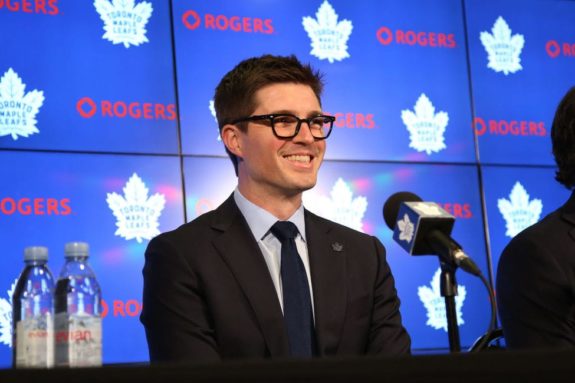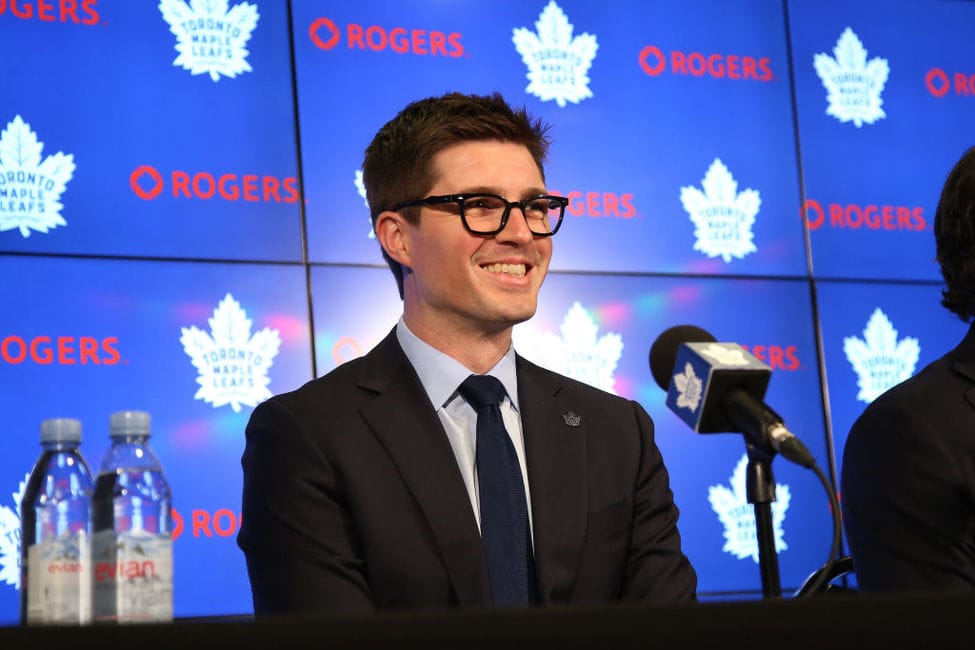 Whether you're a fan of his or not, it's impossible to deny Dubas' track record in Toronto — at least in the regular season. The big question, as it always has been, will be how the team fares in the spring. Given how they've performed in the face of adversity so far, it looks as if Dubas may have finally found his magic formula.
---
---