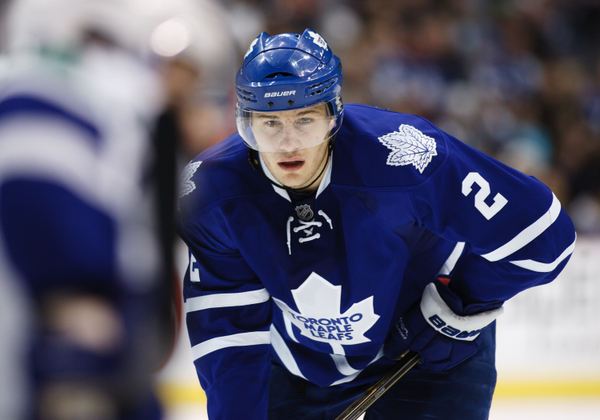 Maple Leafs Panel is a weekly feature that is published every Monday here on The Hockey Writers. It is a feature where THW Toronto Maple Leafs correspondents Lukas Hardonk, Mark Ascione and Alex Mamalis answer three questions that concern the Maple Leafs each week. To catch up on previous editions, click here.
Question: The Randy Carlyle era in Toronto is only eight games old, but the Leafs haven't played any better under Carlyle than they did under Ron Wilson, at least not in the wins category. Is Carlyle the right guy for the Maple Leafs?
Lukas Hardonk: It's always tough to judge someone's performance in any capacity when they have only held the position for three weeks. That's why it would be unfair to decide if he's the right guy long-term. However, you can always look at what type of impact the person has had or likely will have in the short-term.
Carlyle has clearly transformed the Maple Leafs since taking over from Wilson, but he hasn't done a very good job of it. Differences in the 'new Leafs' include a form of The Trap and a more hard-nosed style of play. It was the right decision to bring in someone new given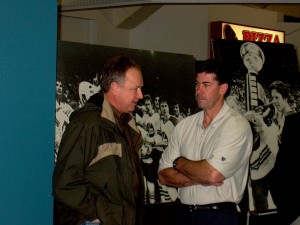 the Leafs' situation, but considering how the Leafs' current roster shapes up─various skilled forwards and a bottom-six group that some would consider to be overrated─it doesn't look like Carlyle is the guy.
Mark Ascione: It's completely unrealistic to think a coaching change was going to send the team on an immediate 10-0 streak. Ron Wilson was a problem for the Leafs, but not the only problem. Carlyle will take this time to evaluate and he has a young goalie he knows will likely be there and another who may not. He has a lot to sort out before making free agency decisions and I'm sure he's also trying to learn something about guys like Kadri, Colborne and Scrivens.
I think he's the right guy; he's vocal and talkative on the bench and the change in system will be significant. The run-and-gun suits some players like Kessel and Lupul, but requires goalies to make lots of big saves and not crack under pressure. I think his strategies will help insulate the goalie and help the defensemen be in better position, where they'll make better decisions.
Further, the line matching should also help the forwards be in situations with more opportunity to succeed. That system does fail at times but if Carlyle matches properly, his checkers will limit the opposition's chances and his scorers should get more opportunities to score. It's just going to take some time to sort it out.
Alex Mamalis: It is way too early to tell if Randy Carlyle was a worthy hire. My initial thought is yes; he has vastly improved the team defensively over a short period of time, which obviously is extremely encouraging. He has also implemented a much needed physical element into the lineup using only what he was given. However, like I said, it's much too early to place judgement.
Question: Luke Schenn hasn't looked a whole lot better since Carlyle took over behind the bench, which is why we ask: Does Schenn need more time in Carlyle's system before he comes into his own or does he just not fit in at all?
Lukas Hardonk: As I wrote in a previous article a few weeks ago, I don't believe that Luke Schenn fits in anywhere on the Leafs' roster. Of course, that would mean that I don't think any blame can be placed on Carlyle for Schenn's continued descent towards healthy scratch status.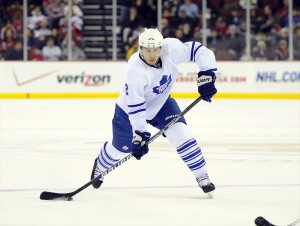 Schenn just hasn't been the same this season for some reason. Perhaps it's the pressure of a new contract or maybe he was still riding high off an impressive stretch run from the Leafs that fell short last season. No matter the case, he isn't right for this team and this team isn't right for him. It's time to trade Schenn while his value is still high.
Mark Ascione: We have to remember, Luke Schenn has been coached by Ron Wilson for his entire professional career. Despite being in his fourth season, Schenn is only 22. Therefore, I believe it's premature to make a statement that Schenn can't fit into Carlyle's system after eight games.
I believe Carlyle will give Schenn every opportunity to learn and to find his place in the defensive corps. Schenn is a big-body kid with some sandpaper and he's willing to scrap if necessary. He's not going to be an offensive catalyst, but Carlyle likes toughness and guys who hit and can hold their own in a fight. I don't see why Schenn wouldn't fit into his new coach's plans.
Alex Mamalis: Luke Schenn has done rather well in my books actually. Though not great, he's been steady since Carlyle's arrival outside of that one porous Boston game. He still has tons of room for improvement of course, but despite heading into his fifth year next season, people tend to get he will only be 23. That's a big factor in his development right now considering most defensive defenseman take quite a while to properly mature as a player. For that reason, I am for keeping Schenn at least for another year.
Question: General manager Brian Burke has taken a lot of flak this season for the Leafs' struggles. Should any of this year's second-half collapse be blamed on him?
Lukas Hardonk: Burke changed his own approach to building the Leafs as the 2011-2012 season approached, even shaping it more to then head coach Ron Wilson's style. This worked for much of the season, but Wilson eventually lost the locker room and the players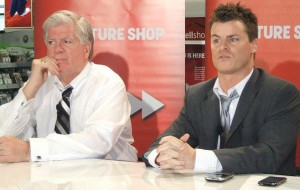 seemed to give up on multiple occasions. If anything, Burke deserves credit. That doesn't mean his job shouldn't be on the hot seat if he doesn't perform in the off-season, though.
Despite a coaching change, the Maple Leafs still appear to be the same team in too many areas, with in-game work ethic and attitude being one of them. The only way it seems this can be changed is if Burke completely transforms the roster in the off-season. The question must be asked, do many of the current Leaf players now accept losing?
Mark Ascione: Absolutely. No matter what people think the specific problem was, it comes back to Burke. If the problem was Wilson, Burke is the one who stuck with him for so long. If the problem is inexperienced goalies, Burke chose not to sign a veteran as insurance. If it's the ineffectiveness of the third line, Burke is the one who acquired Connolly, Lombardi and Armstrong and has $11 million in cap space tied up there. The list goes on.
I certainly realize Burke does not operate in a vacuum; these decisions are not solely his, but this roster is his─though some were drafted prior to his arrival─and he made the call to stick with Wilson and Allaire. Burke said he believed this was a playoff team. It was for a good chunk of the season, it is not now. This free-fall was not completely unexpected and I think Burke should have seen it and found a way to correct the issue before it happened.
Alex Mamalis: Yes, Burke should share a large part of the blame for this year's monumental collapse. Three key players, Mike Komisarek, Tim Connolly and Colby Armstrong, have combined for under 40 points and a minus-23 rating in 117 man games played. How is Burke not to blame for the poor contracts he handed out to each of the three? That's just the beginning.
I also blame Burke for not being able to find a suitable centre for Phil Kessel after three years. These examples are just tips of the iceberg, but I think my point is across: Burke should be blamed just as much by everyone.
Follow the panel on Twitter: Lukas Hardonk, Mark Ascione and Alex Mamalis.