When the Toronto Maple Leafs signed Paul MacLean, I immediately thought of Taylor Swift. Why? Do they look alike? Sing at a similar pitch? No, but in my mind, these two are forever linked.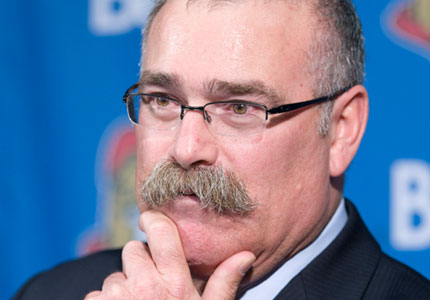 Rewind to Dec. 8, 2014, a day Ottawa Senators fans remember well. Maclean was unceremoniously dismissed by the Senators. The Jack Adams Award winner just two seasons earlier, the guy who signed a three-year extension only 18 months earlier, was kicked to the curb as the haters, indeed, were showing hate, hate, and hate.
MacLean's Daughter Shared Advice from Swift
A day later, MacLean faced the media. (from 'Fired Ottawa Senators coach Paul MacLean quotes Taylor Swift, reacts to profane fan during press conference,' National Post, 12/09/2014) I can't recall too many fired coach press conferences that are memorable. However, this one was talked about even outside of the sports world, and nearly six years later, it still brings a smile. MacLean just wrapped up his remarks when a fan screamed, "you're the f— best Paul MacLean. I love you." Clearly, the heartbreakers are gonna, break, break, break and this fan was not happy with Ottawa's general manager Bryan Murray.
Related: Maple Leafs' Forgotten Ones – Mikael Renberg
That was enough to push this press conference a little higher in the sportscast. But there is more — just before the screaming fan, Maclean concluded his prepared remarks by saying, "my daughter Erin said to me today something about the players, play, play, play and I'm going to shake, shake it off." Now, that shouldn't be enough to forever connect pop-sensation Swift with the mighty mustache-wearing MacLean, but let me explain.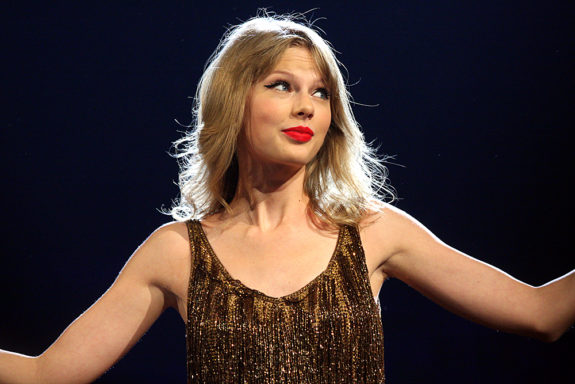 At the time, "Shake It Off" was everywhere. The Swift propaganda machine was in full flood-the-world mode, promoting her fifth album, 1989. Of course, with a world tour in the works and Christmas just a few weeks away, what better time to sell those tickets for the biggest pop music event of the year. You could not walk into a mall or turn on a radio without hearing this catchy tune. Plus, the song came with a positive message, making it the go-to jam to play at all the Christmas events my young kids attended. Who am I kidding? It was played at the adult holiday events, too. It was used for New Year's Eve to help ring in 2015 because we were just going to shake, shake, shake off 2014.
There were a few reasons to replay those remarks, but what is not talked about is what MacLean said just before the Swift reference. He proudly said, "I'm a better coach today, and I will be better prepared for the next opportunity." This hit me as just classy, and a prime example of the MacLean's motivational coaching he used to inspire players.
Staying true to Swift and following through on what his daughter suggested, MacLean keeps cruising, because he can't stop, won't stop grooving. Six months later he was named an assistant coach for the Anaheim Ducks because he never missed a beat, he was lighting on his feet. That contract was not renewed in 2017. In 2019, he signed on to be an assistant coach with the Columbus Blue Jackets.
MacLean Brings Much Needed Experience
All the Swift references aside, this was a big pick up for Toronto. Sheldon Keefe is still a green NHL head coach. He's only coached 47 regular-season games and five play-in games. Now, he has a Jack Adams Award winner on his staff. Let's also remember Keefe is just 40 years old. MacLean is 62. That's two decades more of hockey experience that Keefe and the Maple Leafs can utilize.
Related: Worst Maple Leafs' Trades of All-Time
The players will be learning from a former player who holds the third-highest career shooting percentage in the NHL. In his 11-season playing career, MacLean recorded a 21.4 shooting percentage. Now we know why the analytic-loving general manager Kyle Dubas wanted to bring MacLean to Toronto.
---
---

Kevin Armstrong is an award-winning journalist with more than two decades of experience. He's been rink side for World Juniors, Memorial Cups, Calder Cups and Stanley Cups. Like many Canadian kids, his earliest memories include hockey. Kevin has spent countless hours in arenas throughout the country watching all levels of the game.