The Expansion Draft is done. The Entry Draft? Yeah, it's come and gone as well. Now, the league is getting ready for free agency with restricted free agents (RFAs) starting it off. With the offseason off to an interesting start for the Leafs – losing Brendan Leipsic and gaining Timothy Liljegren – there's much more to come as July 1 lingers.
For now, we got the Maple Leafs Round Table together – made up of Fusco, Slawson and Langridge – to discuss what we've seen so far with the Leafs' first draft choice at 17th overall and how the Leafs handled their RFAs handing out just four qualifying offers.
Liljegren slipped to 17th overall for the Leafs. did they make the right move by taking him? Why?
Forbes: The only question that surrounded the Leafs pick at 17th overall was whether or not they would keep it heading into this year's draft. There was some speculation that the club could move it in favour of a defenceman if that kind of trade presented itself. It didn't.
Instead, the Leafs held onto the pick and grabbed Liljegren when they took to the stage in Chicago – a player who started the season ranked among the top five (even top three among some rankings) and quickly fell thanks to mono and an injury.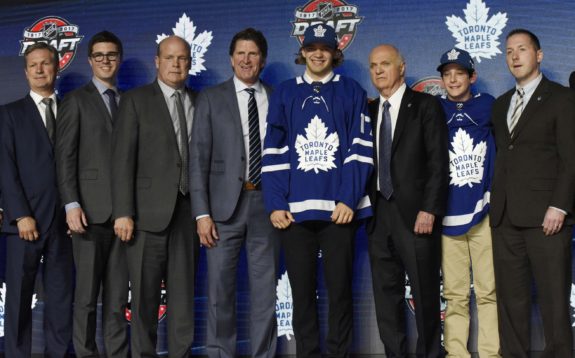 Chemistry just never found its way into his game in 2016-17 and he scored just five points in 19 games with Rögle BK of the Swedish Hockey League (SHL). They eventually loaned him to Timrå IK of Allsvenskan where he added just one assist in five games. Needless to say it wasn't a successful year.
But the Leafs were expected to draft a defenceman after holding on to their first-round pick. And they did exactly as was expected. While he's coming of a year that dropped his stock and left him available at 17, the Leafs may have grabbed one of the biggest steals in the draft.
Add to that the signings of Calle Rosen and Andreas Borgman and the Leafs organization might be the perfect place for Liljegren to develop into the top end defenceman that he's been compared to. Sure, there have been busts in the history of every draft in every sport. But let's give this kid the benefit of the doubt and give him a chance to use the fall to 17 as a motivator moving forward.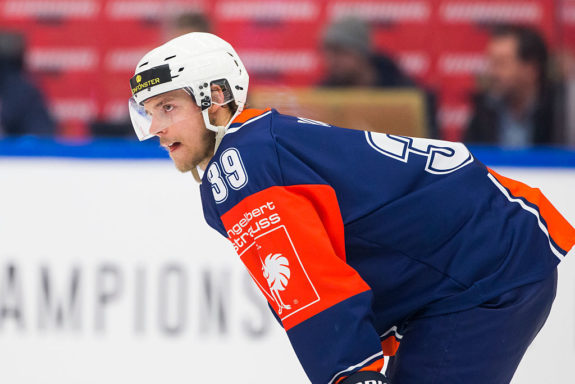 Fusco: I think they did make the right move by drafting the Swede. Liljegren slipped in large part because he had mono this past season. That caused him to miss a significant chunk of time and forced him to try and rush back. The result was Liljegren bouncing around teams trying to find his playing time and get his mojo back.
I think it was a steal that the Leafs got him at 17. He's a great skater with unparalleled offensive instincts. His defensive game could use some work, but improving that area is a very doable task.
He's a raw talent and that was once considered to be a top one or two pick. If he has a better year next season, look out when he finally hits the Leafs in a few years.
Slawson: When the Leafs strolled to the stage during the first round of the 2017 NHL Draft, a decision regarding the player which they would select had, in reality, already been made for them.
Although he had long been considered a potential first overall pick, Liljegren's bout with mono during the 2016-17 seasons sabotaged his draft stock and, as such, was the driving force behind his plummet down the respective rankings. So, when Toronto's turn to pick arose, nabbing Liljegren was a no-brainer considering the team's desperate desire for additional blue line prospects.
So, did the Leafs make the right decision in drafting Liljegren? Absolutely.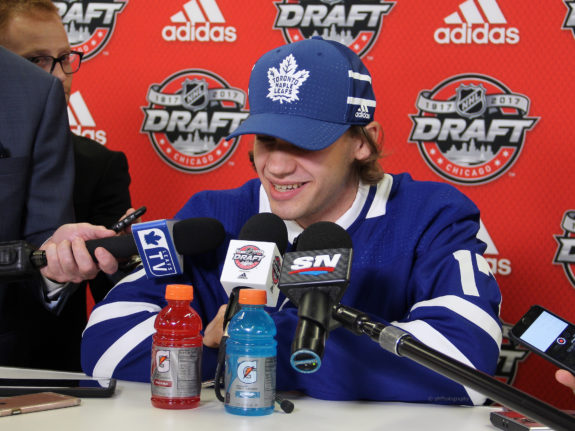 Having drawn numerous comparisons to Ottawa Senators' star Erik Karlsson, Liljegren is an offensive force who plays an excellent transition game and has the tools necessary to quarterback a team's power play. Further, although it remains a work in progress, Liljegren's sturdy defensive game should combine to make him a lethal all-around threat for Toronto in the near to immediate future.
In short, the Leafs may have landed the steal of the 2017 NHL Draft in Liljegren. Although he will surely take some time to develop, it could be safe to say that Toronto may have finally found the number-one defender which they've longed for.
Langridge: In one word, yes. Remember at the beginning of the season, some said that the Leafs should tank for Liljegren? Well, now the joke is that Liljegren tanked for the LEafs.
Give him another year in Sweden to accommodate his missed year of development and let him loose in Toronto. Even though he says that he didn't care about where he was picked, I wouldn't be surprised if he comes to Toronto as a very motivated player that Mike Babcock can help reach his potential.
The Leafs handed out qualifying offers to just four RFAs. Was there any RFA missing from their list? Who? Why?
Forbes: There really isn't any surprise. Griffith was waived and claimed too many times to count and the Leafs were never going to re-sign him. Bibeau just wasn't good enough in an organization that is filled with goaltending prospects – and frankly one that needs a top-end goaltending prospect to push and back-up Frederik Andersen. Bibeau wasn't that guy.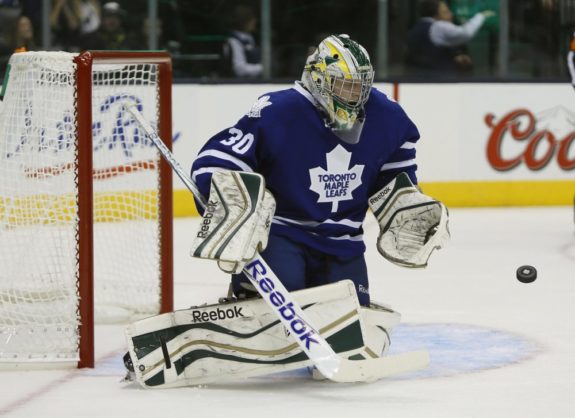 They locked up the essentials in Hyman and Brown and decided to give Sparks another chance while letting Holl know they have some faith in his game. The Leafs are going to have to be picky with who they sign over the coming years with a number of players coming up on the expiration of their contracts. That's all this was.
Fusco: I don't think they missed anyone. The two biggest were Zach Hyman and Connor Brown, who both played key roles this past year. Bibeau missing can be easily explained.
He wasn't good enough this year and the organization already has more than enough goaltender prospects. Kasimir Kaskisuo, Garret Sparks, Joseph Will and Ian Scott are more than enough to make up for the loss of Bibeau.
Slawson: Come the RFA deadline, Toronto officially extended qualifying offers to all of Brown, Hyman, Sparks, and Holl. On the other hand, the Leafs did not make such offers to Seth Griffith, Sergey Kalinin, or Bibeau.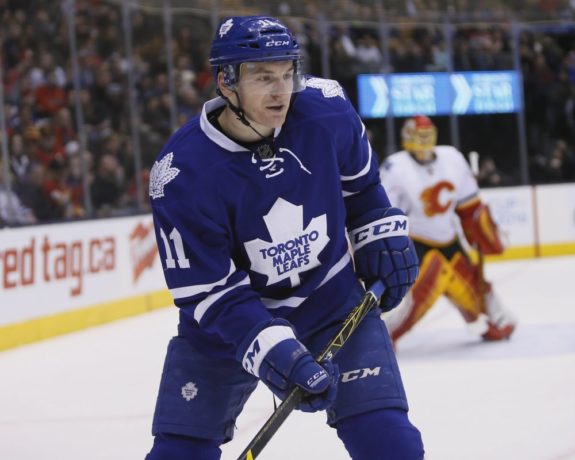 Of those who were not presented with an offer, the most notable of which has to be Bibeau – although Griffith is a close second. Drafted by Toronto in the sixth round of the 2013 NHL Draft, Bibeau has appeared in two NHL games with the Leafs during his three-year professional carer, although the majority of his playing time has come at the AHL level.
While Bibeau has garnered respectable totals with the Marlies, his play has continued to regress on a consistent basis and is likely the major factor behind this decision. Although he burst onto the scene in 2014-15 with a shocking rookie season, Bibeau has since failed to take the necessary steps forward in his development. As such, with his play stagnant – if not worsening – Toronto surely prioritized moving on from the young netminder, as the likes of Will and Scott will require substantial playing time in the near future.
Could Bibeau carve out a respectable NHL career in the near future? Without a doubt. However, until he can prove himself as a consistent goaltender at the AHL level, Bibeau will struggle to command playing time throughout the ranks as he desperately attempts to improve his game.
Langridge: Poor Griffith. He's put on waivers multiple times this past season, first getting claimed by the Leafs, then the Panthers and then the Leafs again. Now, he's going to be an unrestricted free agent. Does anyone take a chance on him in free agency? Who knows at this point.
Some could say that Bibeau not being qualified is a surprise, but they do have Sparks and Kaskisuo with the Marlies. They also have Woll, who they drafted last year and their newest pick, Scott.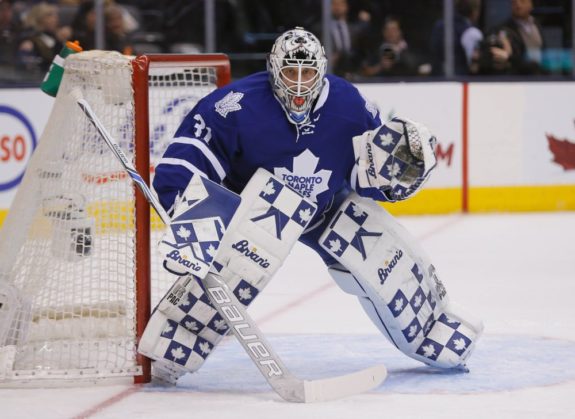 Remember, July 1 is just around the corner and the Leafs will make some kind of move. While we will surely discuss the good, the bad and the ugly of any big Leafs' moves on the Maple Leafs Round Table, don't hesitate to add your input in the comments below. We always look forward to discussing this team further with our readers and we look forward to you joining us for the next edition of the round table.