The Montreal Canadiens need another top center. This statement isn't anything new as the Habs have been lacking up the middle for quite some time. Until the recent emergence of Alex Galchenyuk, the Canadiens haven't had a number one centerman.
Now, sitting in first in the Atlantic Division and looking poised for a playoff run, it's time for Marc Bergevin to step up and deliver the goods. He made a bold move for Shea Weber which improves the team in the short-term but closes their window for a championship a few years earlier than they would have had with Subban.
So with this situation, the Habs need to go for broke and acquire legitimate help at center of the ice. It's nice to think about and discuss, but who could actually be available now to significantly change a team?
I can think of one player, Avalanche forward Matt Duchene.
Yes, it's bold but the Canadiens have the assets and the need. Why not dive in? Let's examine what a possible trade might look like to bring an elite player to Montreal.
The Deal
At first glance, many will say that the cost for Duchene will be too much. However, when you get into it and really assess the trade and its components, it's palatable.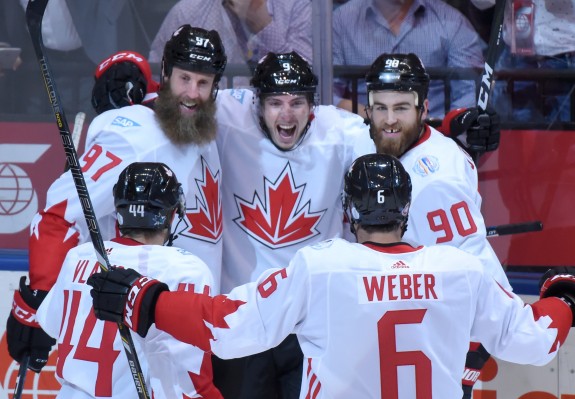 The Montreal Canadiens trade: Tomas Plekanec, Charles Hudon, one of Noah Juulsen/Mikhail Sergachev and a first-round draft pick in 2017 to the Colorado Avalanche for Matt Duchene.
Laying the groundwork for this deal is simple. Colorado has said, you can't have Nathan Mackinnon or Mikko Rantanen but you can take a look at the rest of our inventory. If you narrow it down after sifting through the roster, its Duchene and Gabriel Landeskog.
Landeskog would be a nice get and would be cheaper than Duchene, but the Canadiens are in need of center help over increased depth on the wing. As dire as the Habs are for a top-end center, the Avalanche are for a shake-up. I believe if the Canadiens come with this offer, Joe Sakic will at least listen, and that's a step toward getting a deal done.
[irp]
What Montreal Is Trading
In total, the Habs will be trading away one roster player, two players in the system and a first round draft choice.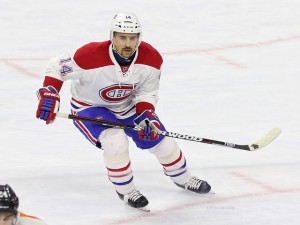 Tomas Plekanec has fallen off the face of the earth offensively. With his $6 million cap hit for this year and next, and Duchene's cap hit of the same for two years after this one, the salaries are a wash which is a bonus for the Habs. They get more offense for the same amount of money.
Essentially on the main roster, you're replacing Plekanec with Duchene which is no doubt a significant upgrade. This would allow Danault to shift to 3rd line center which is exactly where he should be playing. He would excel there and would be able to grow his game.
Adding Charles Hudon to the deal might upset some people in Montreal but here is the cold, hard truth. There's no guarantee Hudon will amount to an everyday NHL player, not to mention a top-six forward. He's played very well in the American Hockey League and hasn't had a chance to do that in Montreal yet but I can tell you with certainty that between now and the end of Duchene's contract, Hudon won't be a top-six forward.
I'm not saying he never will be, I'm saying that within the Canadiens' window of opportunity, he will be nothing more than a third line player.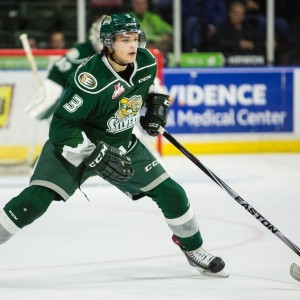 Now moving on the Juulsen/Sergachev debate. I honestly think that the deal can get done without adding prized prospect Sergachev. Again like Hudon, I don't see Juulsen being an impact player before this window closes. I do see Sergachev possibly playing a part in that, however, which makes me less likely to include him.
I think Sergachev has the most upside and is the better player right now, and by all accounts has more talent than Juulsen. That said, Juulsen is a fantastic young player and is exactly what the Avalanche are looking for: a top-end defensive prospect.
Adding the Habs' first-round pick, which will likely be near the end of the first round is just another added incentive. The Canadiens have a decent track record in the first round but there's always a chance for a miss. I don't think this deal gets done without a draft pick, but I also don't see how it can be a deal breaker for the Habs.
Overall, the players worth giving up won't help the Canadiens win now. Duchene does.
[irp]
Who Montreal Is Getting
An elite, talented, young centerpiece is what the Canadiens would be getting if they trade for Duchene. He's 25 years old and already has five 20+ goal seasons with 13 goals already in the 2016-17 campaign.
He's signed to a team-friendly deal at $6 million for the next three seasons (including 2016-17) which would be a wash with the money left on Plekanec's contract.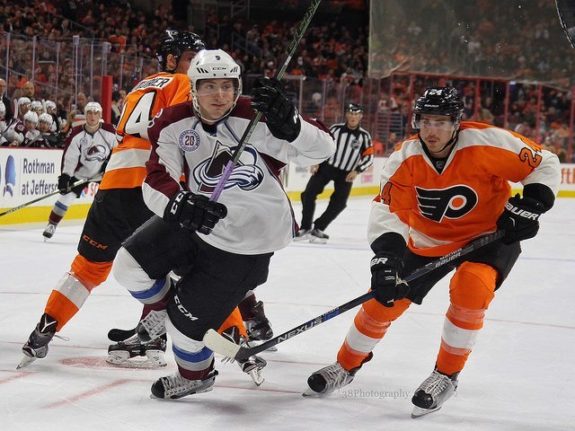 Adding Duchene to a forward group that consists of Max Pacioretty, Alexander Radulov and Brendan Gallagher would instantly make the Canadiens the class of the Atlantic Division.
Duchene has competed internationally with Team Canada and is familiar with players like Carey Price and Weber. He would also give the Canadiens another option on the power play as he has two goals and four assists with the Avalanche's unit this year.
Plain and simple, adding Duchene would make the Canadiens better. He provides more offensive upside than Plekanec and has proven he can be a dominant center which Danault still needs time to do, and there's no telling if he ever gets there.
[irp]
Deal or No Deal?
If I'm Bergevin, I'm making this call. This is a chance to solidify the forward group for the first time in years. The price is steep but as the saying goes, you need to give up something to get something.
There's no guarantee the Canadiens will be competitive when Juulsen and Hudon become every day National Hockey League players. There's also no telling if they will ever reach that point.
The one thing that we do know is Duchene is an elite level player. Having a one-two punch of Galchenyuk and Duchene would set the Canadiens up for a long playoff run not only this year but for the following two years.
In saying that, right now this is all fantasy talk. In no way have the Habs been linked to discussions with Colorado nor have they claimed to have an interest in the center. This is just my way of showing that these long-standing issues can be fixed, and the Habs can truly become a force.
But I can't make the call, that's up to Bergevin.