The New York Rangers have traded defenseman and captain Ryan McDonagh and forward JT Miller to the Tampa Bay Lightning in exchange for Vladislav Nemestnikov, a 2018 first-round pick, a conditional 2018 second-round pick and Libor Hajek, Bob McKenzie announced Monday. The deal comes after weeks of McDonagh's name being floated around in rumors with the Tampa Bay Lightning and Boston Bruins leading the race prior to this deal being completed.
I'm hearing TB sending to NYR: Libor Hajek, Brett Holden, Vladislav Nemestnikov, 2018 1st round pick, conditional second round pick. Confirmation to follow.

— Bob McKenzie (@TSNBobMcKenzie) February 26, 2018
Arguably the biggest name on the trading block other than Erik Karlsson, McDonagh is an elite top-two defenseman who can make an impact in all situations in the NHL. A first-round pick of the Montreal Canadiens in 2007, the same year the team drafted current-captain Max Pacioretty and now-Predators' defenseman P.K. Subban, McDonagh was always destined for greatness in the league.
While he was never able to capture the Stanley Cup in his time in New York, McDonagh was able to establish himself as a top-20 blueliner in the league. For the Rangers, moving McDonagh wasn't a necessity. With the plans for the Rangers laid out as a quick retool, the prospect of moving McDonagh for such a large return made sense, however.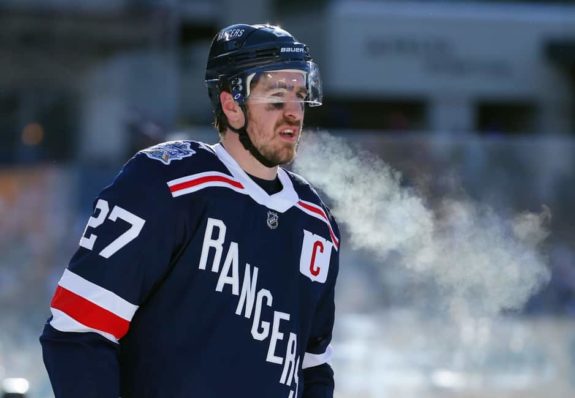 With two goals and 26 points in 49 games for the Rangers this season, McDonagh has proven throughout his career that he can play top-pairing minutes on the left-side while also producing on the power play and on the penalty kill. At 6 foot 1 and 215 pounds, McDonagh also brings solid size to the _ and his playoff pedigree (10 goals and 41 points in 96 games) certainly helps with a long postseason run likely in the cards.
His leadership ability is also second to none and with so much experience in the playoffs, the Lightning made a move that not only bolstered their blue-line but also came with low-risk in terms of a player coming in and changing up the chemistry of the locker room. McDonagh is a very big character player and can only help the Lightning as they look to win the Stanley Cup.
The fact that McDonagh isn't a rental with another season remaining on his contract at a very team-friendly $4.7 million also helps as he wasn't acquired with only short-term intentions in mind. A season and a half with McDonagh with the potential to lock him up to a long-term deal made this trade easier to accept for the Lightning who sent a lot in exchange for the 28-year-old.
More Than Just McDonagh
In addition to McDonagh, the Lightning are also acquiring Miller, a forward who has displayed potential at the NHL level and will effectively fill in the roster spot that Namestnikov left. Despite having 20 goals and 44 points in 62 games this season, Namestnikov's ability isn't that far off from Miller who could have a higher upside playing with better players. Miller's 13 goals and 40 points in 63 games with the Rangers are nothing to shake a stick at either.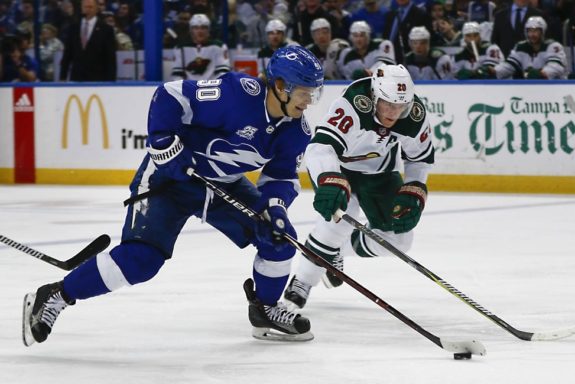 While the Rangers were unable to pry players like Brayden Point, Cal Foote or Mikhail Sergachev from the Lightning, they did get a star prospect in Howden who has scored 22 goals and 58 points in 38 games with the Moose Jaw Warriors this season. The first-round pick in 2016 has a very bright future and at 6 foot 3 and 191 pounds, he brings size in addition to his obvious skill as a center.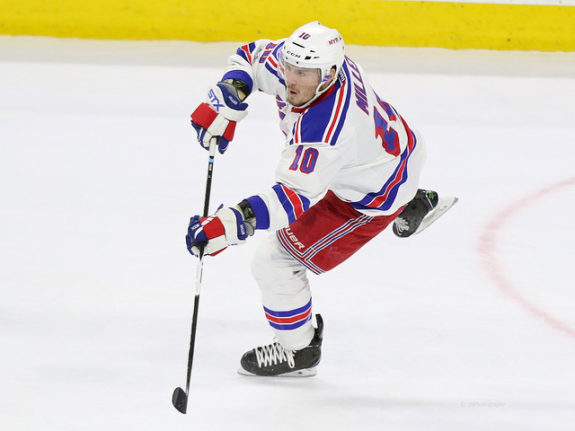 Brandon Share-Cohen has covered the NHL and various professional sports for seven years. Working with The Hockey Writers, Brandon works extensively on covering the Boston Bruins in addition to his role as the News Team Lead.