It's hard to overstate the importance of special teams in the NHL. 9 of the 16 teams currently in the playoffs are in the upper half of the league in power play percentage and 11 of the 16 are in the top half in penalty kill percentage. With that in mind, the Minnesota Wild must feel quite divided in regard to its own special teams situation.
Power play woes
The Wild power play has been a disappointment for most of the year, clicking at just 14.9% (good for 28th in the NHL). The unit's play of late has done little to inspire hope.
Wild PP is 7 for last 58 and 3 for last 37. Working on it at practice. Dumba stays on first unit with Parise, Koivu, Pominville, Suter.

— Chris Miller (@Cmillstrib) March 16, 2015
Perhaps worse than failing to score on the power play is the lack of momentum generated by Mike Yeo's team when it gets said power plays. It seems that most of the Wild's man advantage chances produce few if any scoring chances, and the team knows it is squandering opportunities.
"[Our power play] is not even close to where we want it to be" said leading scorer and power play regular Zach Parise.
As the season progresses and each game grows more critical, the stagnant power play becomes an increasingly glaring issue.
Penalty kill offers balance
Luckily for fans in the State of Hockey, what the Wild lacks in power play proficiency it makes up for in penalty killing prowess. At 86.7%, Minnesota's penalty kill is tops in the National Hockey League (that's over 5% higher than the average NHL PK of 81.47%). Devan Dubnyk is largely to thank for that, but credit too must be given to penalty kill specialists like Kyle Brodziak, Erik Haula (holla) and Jonas Brodin as well as do-it-all guys like Parise, Ryan Suter and Mikko Koivu who also get time on the PK.
Said Dubnyk of the penalty kill "we've just been working hard and we're working pretty well together."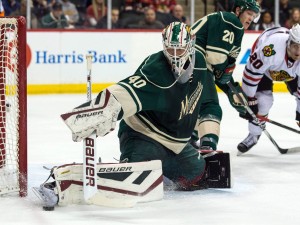 The keys to any successful penalty kill must include solid goaltending and a 4 man unit out-working it's 5 man counterpart; the Wild has been getting both of those. A steady diet of strong stick placement combined with good body position, hard work and big saves from the man known around the Xcel Energy Center as "Duuuuuuuubb" has the Minnesota PK unit killing more penalties than some of the best criminal attorneys around.
The Wild will likely need to lean on its superb penalty kill down the stretch as 8 of its final 13 opponents boast a power play ranking of no worse than 17. If it's play this season has been any indication however, that stands to be a challenge Minnesota will rise to.
Final thoughts
Minnesota's special teams situation provides an interesting if not troubling paradox. A tale of two special teams, if you will. The headache induced from watching the Wild's dismal power play continually fail at important points of games is a considerable one. It's been a hot button topic all year for Wild faithful and will likely continue to be until marked improvements are made.
Who knows how many points in the standings have been lost because of the power play's inability to finish. Just last Friday against Anaheim, the Wild converted on just 1 of 5 power play opportunities, and that was on a line rush at the end of a mostly ineffective man advantage opportunity. Minnesota lost that game 2-1 to the Ducks despite out-shooting and largely out-playing Anaheim. Twice the Wild had a power play with an opportunity to tie the game, yet the legitimate scoring chances yielded from those man advantages could be counted on one hand by a man with no fingers.
On the other hand, the penalty kill has been lights out, thanks to effective execution and stellar goaltending. Perhaps its true that in some ways the Wild's penalty kill success has neutralized some of the power play failures. Minnesota would do well however, to continue to try to fix its struggling man advantage units. Imagine how lethal they could be if only they could combine a dominant penalty kill with even just an average power play.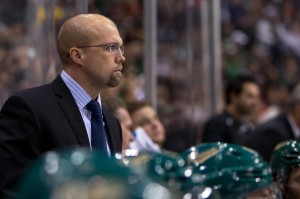 Yes, the success gap between the Wild's PK and PP is both puzzling and frustrating, but who knows, maybe there is time yet to rectify the situation. Perhaps the Wild can pull the proverbial rabbit out of its hat and find power play prosperity to complement the high-flying penalty kill. I'm certain Mike Yeo knows what that could mean for his hockey team. With so many tough regular season games ahead and the playoffs lurking nearby, a few extra goals here and there could make all the difference. Especially if this Wild club has aspirations of making a serious run at our Lord Stanley.
Nate has been a Minnesota Wild contributor at The Hockey Writers since 2014 and previously spent time covering the University of Minnesota Duluth men's hockey team. For everything Minnesota Wild related, follow him on Twitter @natebauer.