Hockey Fights Cancer
If you have been on Twitter recently, you have probably noticed that a majority, if not all, of the NHL teams have changed their themes and color scheme to the color purple. The color symbolizing the fight against cancer. In recent news, players have told their stories about losing loved ones to cancer. The ESPN E:60 video of Dominic Moore of the New York Rangers moved thousands of fans with the telling of the passing of his wife, Katie. The video alone was enough to put a grown man into tears.
The Katie Moore Foundation was established in 2013 and helps raise awareness and advocacy for the fight against rare cancer. While players like Dominic Moore have lost a loved one to cancer, there is a young, outstanding player on the Pittsburgh Penguins who is currently playing with an 85% cancerous tumor. His name is Olli Maatta.
A Warrior on Skates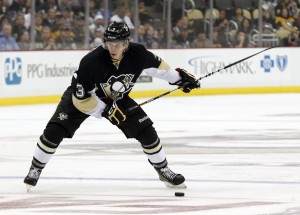 The 20-year-old Pittsburgh Penguins defenseman, Olli Maatta, finally returned to the ice for the Penguins' home opener on October 8th after enduring extensive shoulder surgery in May. Maatta played with the grace and exuberance that he normally displays only this time, this game, was different. He was playing with a potentially cancerous tumor on this thyroid.  Just a few days before the home opener, Maatta and the medical staff found a tumor on his thyroid gland.
At only 20-years-old, Maatta continues to train and play, even with the knowledge that there is an 85% chance that the tumor is cancerous. He is scheduled to have the tumor removed surgically with an expected recovery time of just four weeks. Not only is Olli Maatta getting back into the swing of NHL hockey after undergoing shoulder surgery, he is now faced with this new challenge that has greater risks and side effects. This young man isn't just a stellar NHL defenseman, he is a warrior.
Holy Olli
When it was publicly announced that Maatta was playing with a potentially cancerous tumor in his thyroid, and he was asked about how he felt, Olli calmly replied with, "I felt the same as I did before I found out. I feel healthy and fine. The only thing that's different is that now I may have cancer. It's tough news, but I don't think it has affected me much." For a young man who hasn't even turned 21 yet, this is a courageous and mature statement.
Olli Maatta is receiving continuous support from his teammates, family, friends, and fans during this time and we can continue to help and support the fight against cancer together. Many teams around the league are participating in cancer awareness events and activities such as the Boston Bruins dressing up as Disney's "Frozen"characters and visiting the Boston Children's Hospital, the Tampa Bay Lightning hosted their Hockey Fights Cancer Night on Tuesday, the Washington Capitals had a Hockey Fights Cancer Jersey Auction, and Minnesota Wild's Zach Parise opened up publicly about his father's battle as well. The Pittsburgh Penguin's Hockey Fights Cancer game is this Thursday, October 30th….and it will really hit home. Below is more information on the NHL's Fight Against Cancer campaign.
http://www.nhl.com/ice/eventhome.htm?location=/hockeyfightscancer

#HockeyFightsCancer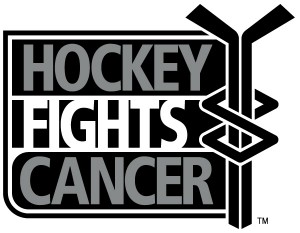 I'm a Minnesota raised college senior playing Division 1 Hockey for Syracuse University in New York. Former Pittsburgh Penguins and Syracuse Crunch Intern in Media Relations… Also, I'm terrible at skating backwards, that's why I play left wing.