Nathan Gerbe hopes that this time is the charm.
He returns to North America after spending parts of two seasons in Geneva playing in the Swiss League. At age 30, Gerbe realizes that his chances of making it back in the NHL get slimmer as he gets older.
The Columbus Blue Jackets signed the winger to a two-way contract for the rest of the season. Once he cleared re-entry waivers, the team assigned Gerbe to the Cleveland Monsters.
We caught up with Gerbe Saturday night after the Monsters' game against Iowa. How did this come about? What does he hope to do this time around? Did he ever think his NHL dream was dead? You'll see those and more including his connection with both Martin St. Louis and Cam Atkinson.
Q & A With Nathan Gerbe
THW: Take us through the process of how Columbus found you and how this whole thing came about?
Gerbe: "It's a process that happens pretty quick. Not much to think about in terms of turnaround. It just happened quick. We talked to Columbus. We were able to strike an opportunity and for myself I wanted to come back here and get back to playing hockey and see what can happen here."
THW: What did the Blue Jackets want from you and conversely what were you looking for from them?
Gerbe: "I haven't played much hockey this year. I really haven't played since November actually. So for me it's just coming to get an opportunity to play hockey, play games. For me, every player's expectation is to get to the NHL. For me, I gotta be able to play, put games together and show them that I'm a good player, be open-minded and learn. Learn to grow the game. There's a good coaching staff here to learn from. But if the opportunity arises, it's up to me to take advantage of it. But for now, I know I gotta be a better player down here."
THW: Were you dealing with some sort of injury then?
Gerbe: "Yeah I had a groin injury this year then some complications with the club. It's been a long year."
THW: In following your career, it's been up and down. I assume you've always had it in mind to make an NHL comeback, correct?
Gerbe: "Yeah, every player wants to play in the NHL. I had a good situation last year in Geneva. I played a lot. (There was) a lot of turnover this year with ownership and coaching both got switched. It just didn't work out this year. I looked this summer to come back anyways. This opportunity came about and wanted to jump on it."
THW: Did you every feel like there was a situation in which you wouldn't get another chance in the NHL?
Gerbe: "No. I think as a player you're always being optimistic about everything and just waiting for the right chance and the right opportunity to take advantage of."
THW: What advice would you give someone who might feel that their NHL dream is dead?
Gerbe: "There's so many stories of guys having good careers, having long careers. It all happens differently. I tell every kid it's (finding) the right opportunity. As a player you always prepare yourself for that opportunity but when that comes that's when you want to take advantage of it."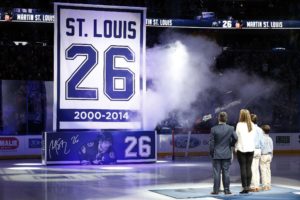 St. Louis/Atkinson Connection
Gerbe has some familiarity with a couple of the Blue Jackets' players. He played youth hockey and on Team USA with Jack Johnson. He knows Cam Atkinson's family really well. These two have a connection with the great Martin St. Louis. We asked Gerbe if he got to watch the St. Louis retirement ceremony and what kind of advice he had for him. It prompted this response.
Gerbe: "I got to train with Marty (St. Louis) for four summers in Connecticut. That was part of the same group Cam is in. We train at Prentiss Hockey in Greenwich, Connecticut. I got to know him a little bit personally. I talked to him this year before I made the decision to come back. I seeked his advice. I'm always thankful for his advice. He's a nice guy always willing to help out especially the smaller guys. (Around five years ago) I just got bought out in Buffalo and he was bought out in Calgary. He just gave me some advice in that and how to bounce back from that."
THW: Do you feel you still a lot to give at this point in your career?
Gerbe: "The older you get, the chances get smaller and smaller especially in this league. Guys are young. For me I just want to play down here, get games in. If the opportunity comes, it's up to me to take advantage of it. You don't really think about oh is this the last one? As a player you just focus on being ready and whenever that comes you just want to be ready for it."
Monsters coach John Madden said Saturday night that Gerbe "has looked great" in his first two games. "I'm not sure how much hockey he's played of late. The more games he gets into, the better he will get."
We thank Nathan Gerbe for spending a few minutes with us.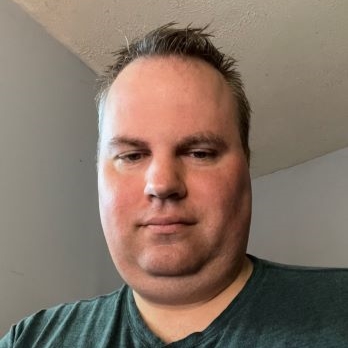 I am a fully credentialed writer who covers the Columbus Blue Jackets, Cleveland Monsters and Erie Otters as well as the Ontario Hockey League and NHL Draft. The 2022-23 season will mark nine seasons with the Hockey Writers. I am also the site's Credentials Manager. Please take note of the updated Twitter handle: @mark_scheig.