Turning this Montreal Canadiens season around may very well be an impossible mission. Ten points out of the last Eastern Conference wild-card berth, the Habs had better focus on rebounding in 2018-19. Thankfully, that's a much easier task, as long as they accomplish the following five goals:
5) Sell Off Assets
It almost goes without saying, considering the position in which the Canadiens find themselves. Of course with general manager Marc Bergevin at the helm, nothing is certain.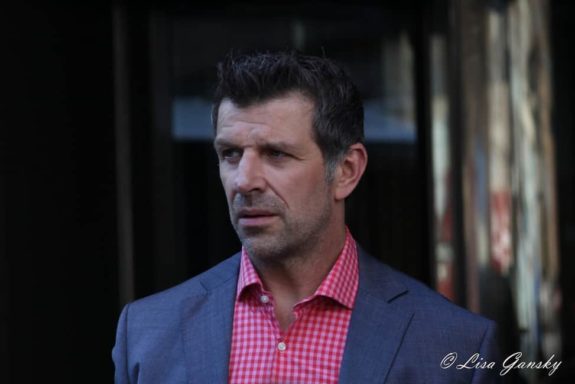 Hopefully he understands how insurmountable a 10-point difference is in the NHL at this stage. After all, he rarely scored that many over an entire campaign as a journeyman defenseman.
Nevertheless, with the Habs logically set to be sellers at the trade deadline, they should look to sell whatever assets they can. Only a few players should be considered untouchables, with the pending-unrestricted-free-agent Tomas Plekanec leading the charge among those likely to depart.
At this point, it's a matter of acquiring as many futures as possible, because the team sure as hell isn't getting it done in the present. If the GM can weaken the team in the process, for the sake of helping to secure a higher draft pick, so be it.
4) Give Carey price Some Time Off
Giving back-up Antti Niemi more starts down the stretch also goes without saying.
Consider the popular theory that organizations themselves tend to hate it when their most valuable players get named to the All-Star Game, just like Carey Price was (however much without merit). The thought process is such that you never want to see your star player go down, especially not in a game that means nothing.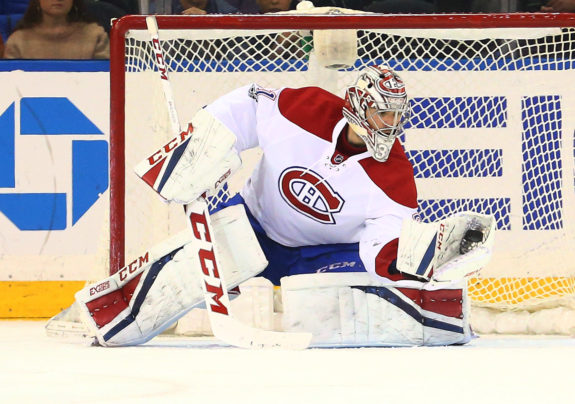 Well, here we are. The remainder of the team's schedule is about as meaningless as it can get, unless you count the need to secure as high a draft pick as possible. Even though Price is far from playing his best and Niemi has proven himself competent between the crease once again as a Hab, playing the goalie who hasn't had a statistically decent season since 2014-15 is probably the better way to go.
Helping to secure the long-term safety of your prized asset, who's suffered multiple season-ending injuries over the course of his career, is just gravy. Granted, he could just as easily pull a Joe Sakic and injure himself off the ice. That's out of the Habs' control, though. This isn't.
3) Give More Time to Victor Mete
Another such untouchable is defenseman Victor Mete. That's at least reportedly according to Bergevin. Even though he has a ways to go before his offensive totals justify such a status, there's no denying his skill set and his just 19 years of age.
While he should theoretically be moved for the right return, he has room to grow. It's hard to do that when you're getting fewer than 10 minutes of ice time per game. He played a season-low 6:02 on November 27.
To the team's credit, they've been playing him more recently. Since he returned from the World Juniors, he's only played fewer than 15 minutes a handful of times. It's time to get that number above 20, which he last hit in October, consistently, though.
Now that Mete's playing with more confidence, the Habs need to ask themselves how often an opportunity such as this come around: when they can freely play a 19-year-old defenseman without worrying about the consequences? They had better hope it's just this season.
The time to make mistakes (and learn from them) is now. That goes for just about everyone in the organization except for Bergevin.
2) Test Out Different Options at Center
The Canadiens have taken one step in a positive direction: moving Jonathan Drouin away from center. The argument is that the added defensive pressure was stifling his offensive creativity, meaning a player who had been drafted as a winger seems poised to play that position from here on out.
That's the good news. The not-so-good news is Alex Galchenyuk, a player who had been drafted as a center, continues to be exiled to the wing. That's as the Habs have turned instead to the likes of Paul Byron and Jacob De La Rose to fill the void in the absence of Phillip Danault.
To Byron's credit, he's performed admirably, with a six-game points streak since first switching to center. As for De La Rose, well, he tries real hard.
Few know for sure if Byron at center has long-term potential. If it works out, great. The Habs will end up deserving credit for solving their No. 1 center problem. In that sense, credit to them for thinking outside the box. Playing a 5'9", 162-pound winger, with just one 40-point season to his credit, down the middle certainly qualifies. Sometimes the simplest solution is the right one, though.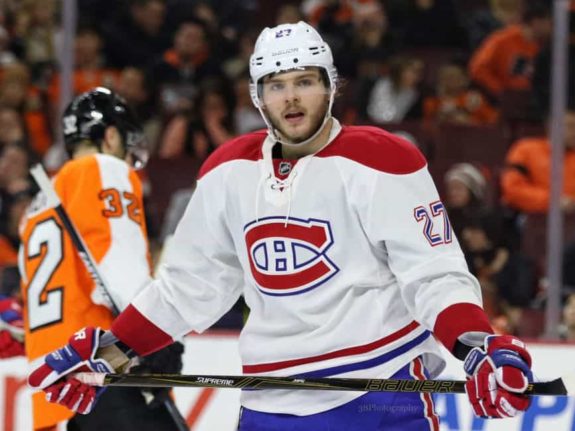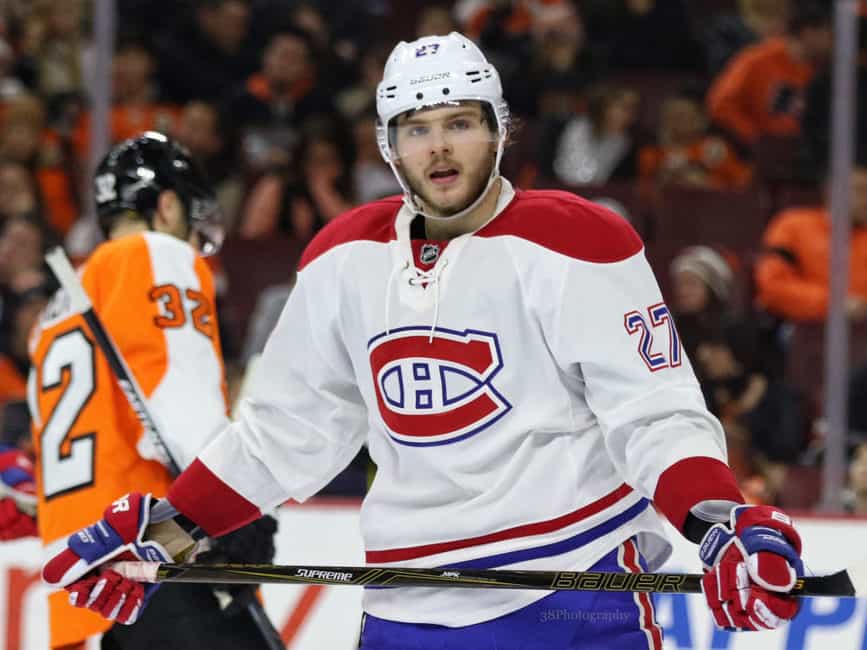 If you look at the team's most-common line combinations, you might be shocked to learn not one of them has Galchenyuk at center. Brendan Gallagher has taken more face-offs this season. Perhaps more of an indictment of head coach Claude Julien's deployment choices is that so has Byron Froese, a fourth-liner who had all the hallmarks of a career minor-league heading into this season. All due respect to him, he still does.
One of the benefits of a lost season is the ability to experiment with all the options available to you and gain more workable data for the future. While you can say shifting Byron to the middle is an example of that, it's clear the Habs just aren't accomplishing that one task to the fullest extent possible.
One reason as to why the Habs may be avoiding the move is Galchenyuk has been successful on the wing. Why mess with a good thing, in other words? Well, because Galchenyuk's been successful down the middle too.
Another possible reason why the Habs are dragging their heels? It would hurt management's ego after Bergevin went on record, saying he's sure Galchenyuk "is not able to play that position everyday and I don't need 10 more tries to know he's not."
Maybe not. But the team actively failing to put Galchenyuk down the middle when it's short on healthy bodies that can play the position is a curious decision. It speaks more to incompetence than foresight. Stubbornness than sanity.
1) Start Search for a New General Manager
There's still a chance Bergevin survives as general manager until next season. That's despite the team's overall performance, poised to miss the playoffs for the second time in three seasons, and the mistakes he's made personally, by his own admission.
Despite the team winning the Northeast Division in Bergevin's first season as GM, when he took over it had just finished third to last in the entire league. That disastrous 2011-12 season prompted the dismissal of Pierre Gauthier, Bergevin's predecessor. So, the natural conclusion is this is a results-oriented business in which Bergevin took over the team to turn it around.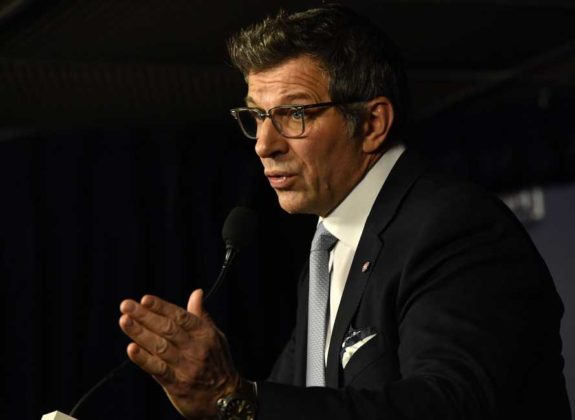 Well, funny thing… the team is now closer to third-to-last-place than first place in their division. They rank 26th in the league and are just two points out that same 28th-place finish they suffered when Gauthier was let go.
The only real difference is Gauthier got two seasons as GM. Bergevin is now in his sixth. And, oh, yeah, Gauthier left his successor the main building blocks for the Bergevin-managed teams that enjoyed the greatest success. All Bergevin's left his successor are a cupboard that's shamefully short on high-impact prospects and high on burdensome long-term contracts to players already in decline.
Now, Gauthier was far from perfect. However, the flub that seemed to contribute the most to his demise was the decision to let anglophone head coach (Randy Cunneyworth) to take over for Jacques Martin.
If the language issue is the only thing keeping Bergevin around, for lack of a suitable French-speaking replacement, the Habs had better start looking for one now. It's clearly not working out.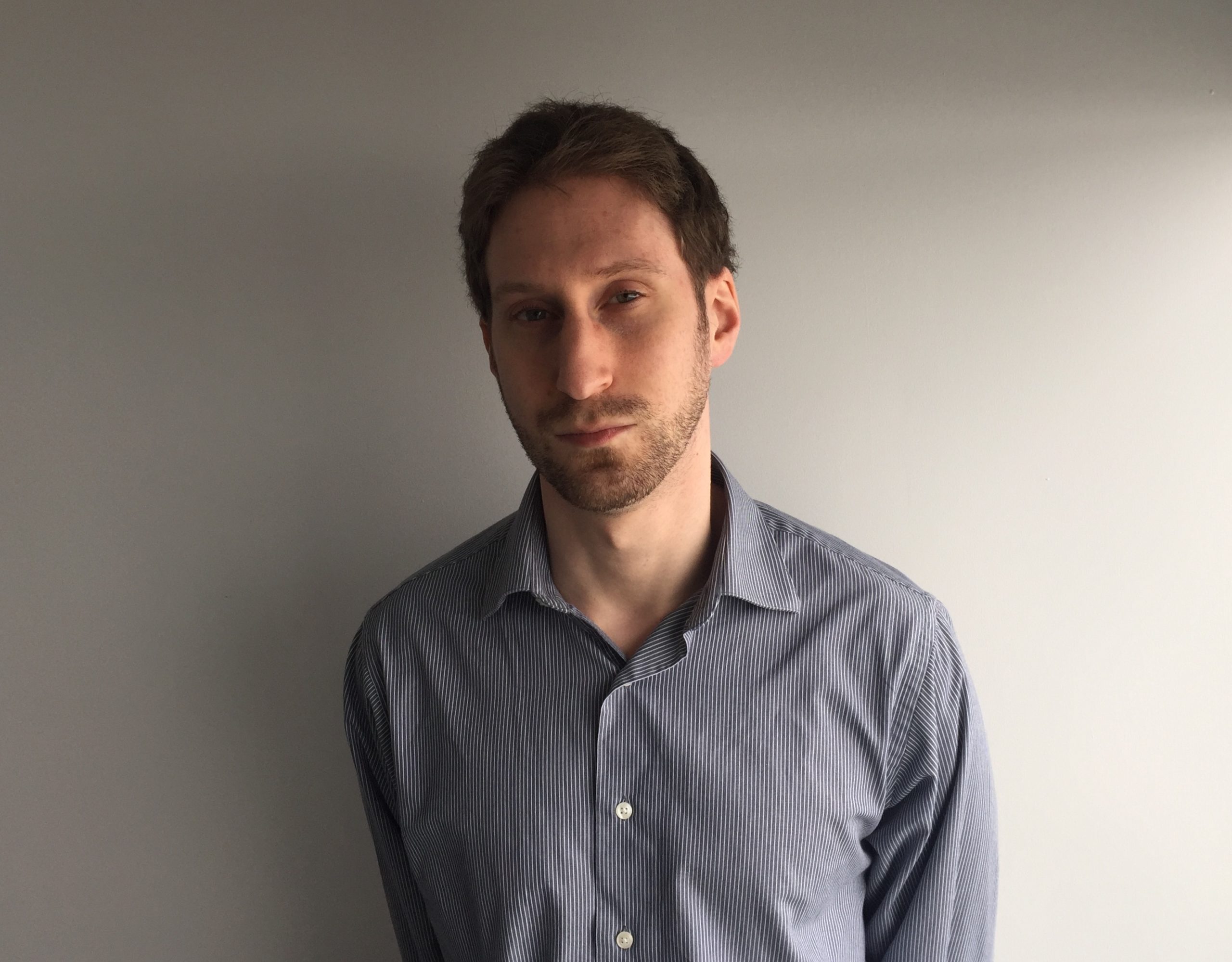 After 10 years of writing hockey, Ryan decided it was as good a time as any to actually join The Hockey Writers for the 2014-15 season. Having appeared as a guest on such programs as CBC Radio One's Daybreak, Ryan has also written for the Montreal Gazette and Bleacher Report and worked for the NHL itself and his hometown Montreal Canadiens. He currently writes about all things Habs for THW, with it being a career highlight for him to have covered the 2021 Stanley Cup Final as a credentialed member of the press.