In today's News & Notes, Alexei Emelin turned down NHL contracts, the owner of the Vancouver Canucks wasn't pleased about Sam Gagner being sent to the AHL and Michael Haley has entered the NHL's Player Assistance Program.
Related: NHL News & Notes: Weber, Waston & More
Emelin Turned Down NHL Contracts
While Emelin would sign a three-year contract in the KHL this offseason, it wasn't a move made out of necessity for playing time. In fact, as Emelin would tell Igor Eronko (loosely translated from Russian) on Friday, he had one-way contract offers from four teams, two in the Eastern Conference and two in the Western Conference, including one from the defending Stanley Cup Champion Washington Capitals.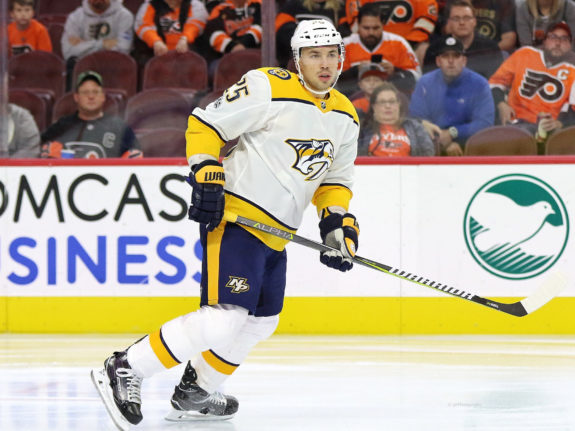 Emelin spent the 2017-18 season with the Nashville Predators and score one goal and nine points in 76 games. Prior to that, he spent his entire NHL career with the Montreal Canadiens and was more of a defensive presence than an offensive contributor. In 380 games in Montreal, Emelin would score only 14 goals and 72 points.
Emelin has played in 14 KHL games this season with Omsk Avangard.
Vanucks Owner Not Happy About Burying Gagner Contract
When the Vancouver Canucks decided to send Sam Gagner to the AHL (and loan him to the Toronto Marlies to give him the chance to play closer to home), it was a decision that would save them money and a roster spot just one year into a three-year, $9.45 million contract.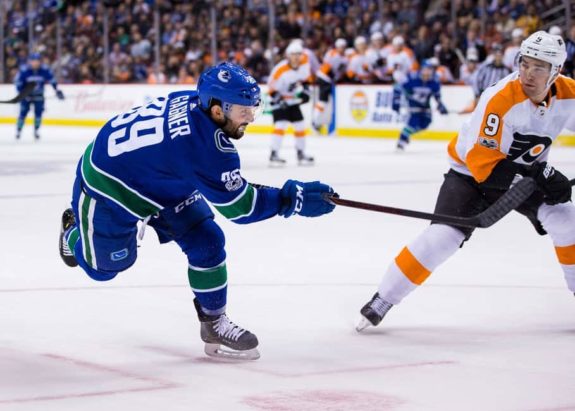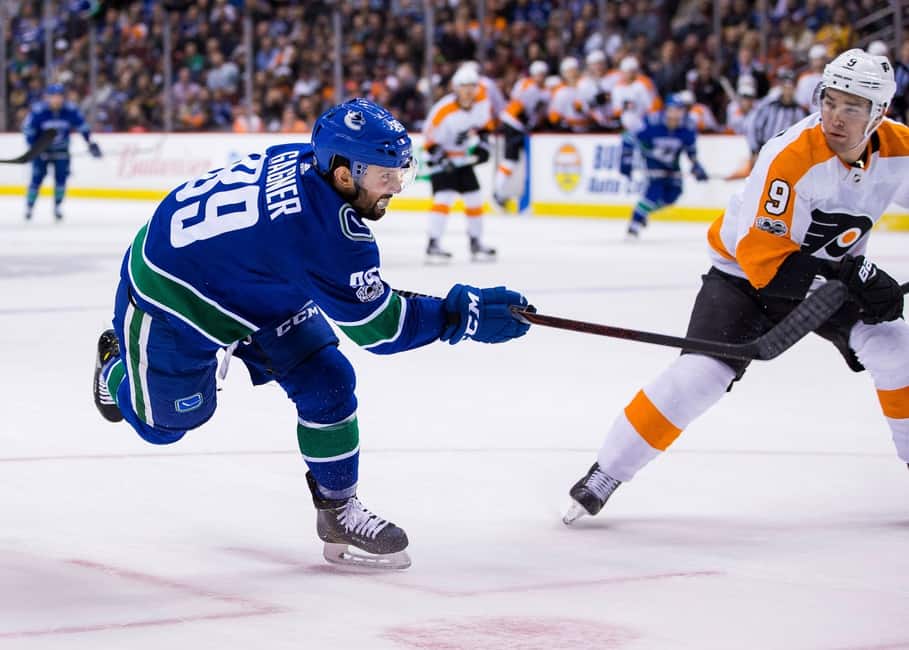 On the surface, it made sense for the Canucks to do something about Gagner if they didn't think he was going to be a positive contributor for the team. That didn't make it any easier of a decision to make for general manager Jim Benning, however, who would have to explain this decision to the team's owner.
"It was a hard conversation," Benning told Iain MacIntyre of Sportsnet "I tried to explain to him that we had signed Sam but we felt younger players had outperformed him at camp. I was talking about (Nikolay) Goldobin, mostly. We had to make a hard decision on that, and it was hard to have to call him up and explain it. But at the end of the conversation he understood. That was the hardest call I've had to make to him."
For an owner, it has to be hard to justify paying somebody over $3 million a year to not play in the NHL. That much was reflected when Francesco Aquilini (the owner of the Canucks) offered his remarks on the transaction:
"When they made that decision to put Sam in the minors, when they told me, I wasn't happy about it," Aquilini said. "I mean, it's $3 million (per season). It's crazy, but that's what was necessary."
Gagner was very productive on a one-year, $650,000 with the Columbus Blue Jackets in 2016-17 prior to signing his three-year deal in Vancouver. With the Blue Jackets, Gagner would tie his career-high in goals with 18 and would record a career-high 50 points in 81 games.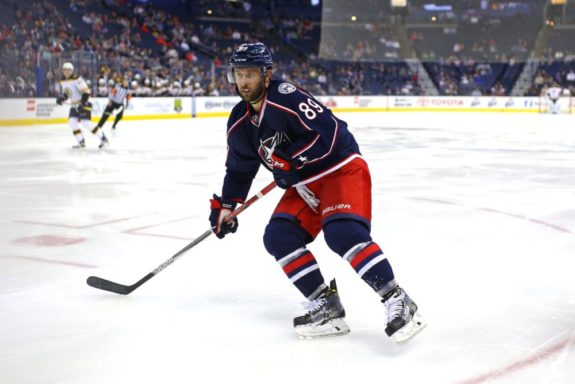 Unfortunately, that production wasn't to be repeated in his first season with the Canucks when Gagner would score only 10 goals and 31 points in 74 games. While a lot of that can be attributed to Gagner not playing with the same level of offensive talent up and down the lineup in Vancouver as he was in Columbus, this decision was also made due to Gagner's performance in training camp. It still wouldn't be surprising to see Gagner play in the NHL again at some point, though.
Michael Haley Enters Player Assistance Program
Veteran NHL and Florida Panthers' forward Michael Haley has entered the NHL's Player Assistance Program, the NHLPA announced Friday.
The release reads as follows:
The National Hockey League Players' Association (NHLPA) and the National Hockey League (NHL) announced today that forward Micheal Haley of the Florida Panthers will be away from the team while taking part in the NHL/NHLPA player assistance program.
There will be no further comment.

 
Brandon Share-Cohen has covered the NHL and various professional sports for seven years. Working with The Hockey Writers, Brandon works extensively on covering the Boston Bruins in addition to his role as the News Team Lead.