Do you remember "The Final Countdown"? The song was made famous by the Swedish rock band Europe in 1986. Coincidentally, the title could refer to the many former NHLers who decide to finish their careers with a stint in Europe. But for what will they be remembered?
The Swedish Hockey League (SHL) has attracted a large number of North American players over the years. In return, those players have attracted the SHL teams into signing them. Although, it's rare that mutual attraction turns into mutual satisfaction, since the players are often not what the SHL teams expected them to be, and the league isn't what the player ultimately wants. Still, this doesn't seem to have stopped the influx of former NHLers to the SHL.
Going into the 2017–18 season, René Bourque and Derek Roy are the latest players to head to Europe to continue their careers. Both fit in the same category: They are around 35 years of age, have a long record of NHL experience, and, to be frank, not much left ahead. Now, their final years belong to the SHL.
Risk Over Reward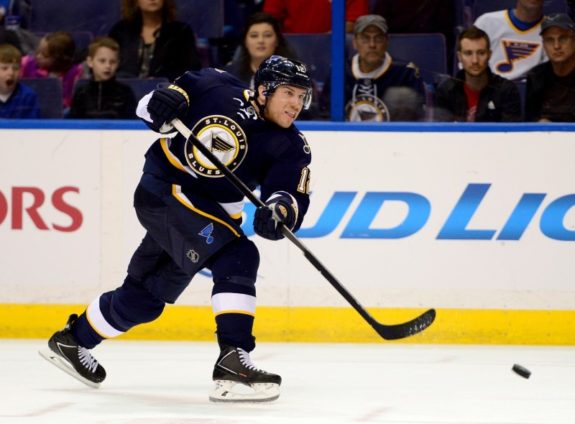 Bourque and Roy are big names, even by NHL standards. Of course, when they come to Sweden, they become huge. We have all followed their careers, know how many years of experience they have at the highest level of the game – but that might soon be forgotten. Sports can be cruel. Athletes are too often remembered for what they did last, right before retirement, rather than for their accomplishments over the span of a full career.
So the players are taking a risk here. Everything they've built up can easily be torn down. They are risking their legacy. All it takes is ending with a bad season. But here comes the plot twist, and I cannot stress this enough: It's courageous to do what Bourque and Roy and all the other hockey adventurers in Europe are doing.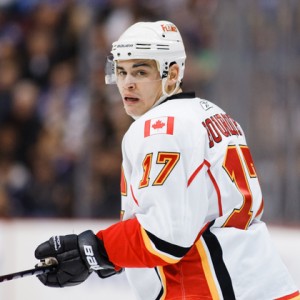 Even though they have little to gain from a final countdown in a foreign country, they do it anyway. Even though they could just as well have ended their careers as soon they stopped playing in the NHL, they didn't. It's a bold move and in most cases, it boils down to one thing: the love for the game. "I want to win," René Bourque said, as he was announced as a new player for Djurgården. And for that, he deserves respect, even if the quality isn't what it used to be.
Loving the Game
Nobody wants Bourque, Roy, or anyone else for that matter, to fail in the SHL. And I'm not one to say that they will. But history has proven, as mentioned before, that many North American players, despite having several hundred NHL games behind them, don't live up to the expectations in a new league. T.J. Galiardi and Peter Mueller, for instance, didn't do very well for Malmö Redhawks in the SHL. But who's to blame for that, really?
If you ask me, a large chunk of the responsibility lands on the team staff and management. You can't watch a game in the NHL and expect a player to translate his very same role to the SHL. There are enormous differences between the two leagues, and few NHL players are suited to play in the small arenas in Sweden.
Instead of judging the players from their last mission to Europe, they should be remembered for one thing in particular: The fact that they did everything they could to maintain a professional career in hockey. Nothing beats that passion.
---
By the way, in case you've somehow missed "The Final Countdown" by Europe, enjoy!
Freelance sports journalist settled in Malmo, Sweden. Author on the official site of the Swedish Hockey League. Cover Swedish prospects on their road to the NHL, and Swedish players making it in the NHL.