Before moving on to today's rumor rundown, a special congratulations go out to both the Vegas Golden Knights and Washington Capitals. While the Golden Knights don't feel like winners, the organization had an incredible season and almost defied every odd that ever existed in professional sports. But, for management, the hard part is about to begin. To the Washington Capitals who won the 2018 Stanley Cup; perhaps no team deserved it more. Finally being able to kick the underachiever moniker from their resume, Alex Ovechkin and company were about as emotional as any team to ever win their league's grand prize.
The 2017-18 NHL postseason was incredible and it will surely create ideas in the minds of many NHL GM's who will try to shape their rosters in the vein of both the Knights and the Caps.
In today's rumor rundown, St. Louis has been given the green light to land a big name this summer, the Edmonton Oilers are actively shopping Milan Lucic and Scott Hartnell realizes he may be done in the NHL.
Blues to be Big Spenders
Mike Zeisberger of NHL.com is reporting that the St. Louis Blues GM Doug Armstrong has been told he's got the backing of ownership and a near blank cheque to make a splash this summer. The idea is that with the financial backing, the Blues can land a big-name center to help their offense in the coming season. Whether that means the club will look to free agency or trade is unknown, but if either or both are options, the Blues will have choices.
Clearly, John Tavares is the grand prize of free agency if he gets that far. St. Louis has long been rumored to have interest and if its money Tavares is after, the Blues may be his best option. After that, names the club might be interested in are  Joe Thornton (depending on his status with the Sharks), Paul Stastny (who was once a Blue), and Tyler Bozak (who may be a cap casualy in Toronto).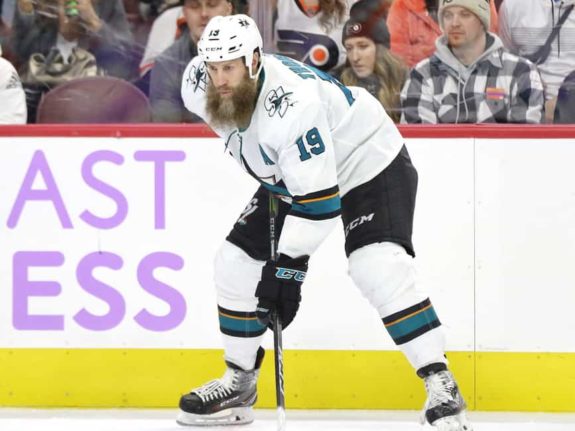 When asked if the Blues will be active, Armstrong said, "Yes. We're back to where we have assets… There are a slight group of players there that we would have interest in if they do hit free agency." Armstrong also hinted at a first or second-line center being on their radar but that they are always keeping their eyes open for good players.
Related: NHL Rumors: Tavares, Trouba, More
Milan Lucic Being Shopped
Lucic went from being an untradable asset one day to the talk of the city of Edmonton the next. It was revealed that the Oilers were looking to move his contract and would send assets to the team who took him on and that Lucic, who has a no-move clause, would waive it to facilitate a trade.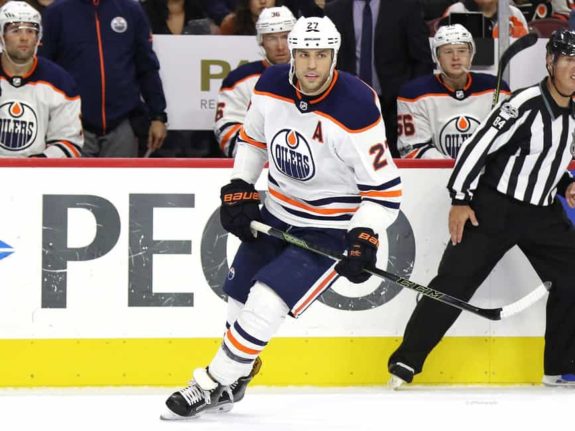 Lucic was added to Frank Seravalli's top-25 trade bait board at No. 18 this week and then TSN 1260's Jason Gregor noted that Lucic was open to the idea of moving on. The idea of moving Lucic so fast after he signed a huge seven-year deal is quite shocking. Some fans will fully support the idea as Lucic had the worst half of a season in his NHL career last year. Others will suggest the Oilers are being too hasty and know that to move him, he's at his lowest value and they'll have to ship valuable assets out the door to facilitate a deal. So too, while he may never live up to the contract, he can't be as bad as he was and the Pacific Division is still a big division; removing Lucic only makes the Oilers smaller.
Related: NHL Rumors: Klefbom, Hoffman, Matthews, More
Scott Hartnell Done In NHL?
Adam Vingan of The Tennessean is reporting that the Nashville Predators have advised Scott Hartnell that they will not re-sign him to another contract. He wasn't surprised. He said, "There's no secret I'm at the twilight of my career. If my career was over this past season, I've got so much to look forward to. I've got no complaints (about) the way my career has (gone)."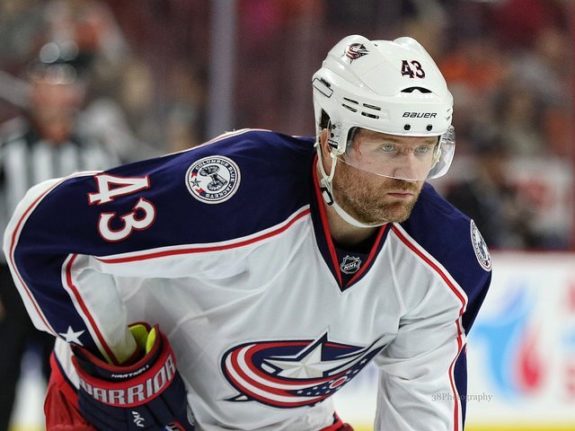 The Predators have a number of young players they have on one-way deals and Hartnell's age is a negative for a club that wants to move forward with youth and speed. The club also has major contracts to get signed and if they are considering moving names like P.K. Subban, there is no doubt players like Hartnell — and his declining production — isn't going to make the cut.
About getting another opportunity in the NHL, Hartnell says he'll keep his eyes and ears open but has accepted what comes next if an offer doesn't come. "If there's a call in July and it's the right opportunity and the right fit for me and my family, I think we'll take that if I am comfortable with the role I want to play," Hartnell said. "But if it doesn't come to that and it doesn't turn into anything, I'm ready to move on, too."