In today's NHL rumors rundown, the Philadelphia Flyers have released GM and President Chuck Fletcher and Daniel Briere is taking over effective immediately. Meanwhile, GM Mike Greier was asked about trading Nick Bonino and seemed to confirm the team could have gotten more in a trade. The Ottawa Senators are getting multiple bids to purchase the team and are the Toronto Maple Leafs in a bit of a pickle having TikTok as an ad partner?
Chuck Fletcher Fired by Flyers
The Flyers have decided to part ways with Chuck Fletcher. DanielBriere, former Flyer and current special assistant to the GM, will take over as interim general manager and assumed the roles of both GM and President until another hire can be made to have two separate people in those roles.
Fletcher decided not to move assets and pending UFAs after saying the Flyers would be "sellers". Specifically, he failed to trade James van Riemsdyk, the player he absolutely should have traded to recoup assets for the team that will now likely see him walk for no return during the summer. He also didn't trade other prominent players as claimed he hadn't received any genuine offers.
Dave Scott, Chairman of Comcast Spectacor and Governor of the Philadelphia Flyers, issued the following statement:
"The Philadelphia Flyers organization has always been defined by grit, determination, and a standard of excellence. Over the past several seasons, our team simply has not lived up to that standard, so today, we will begin to chart a new path forward under a new leadership structure for Hockey Operations."
Scott also noted that Briere and the team will support head coach John Tortorella through the remainder of the season and into the offseason. That said, Anthony San Fillipo writes, "I'm told an even bigger change is coming at season's end as the franchise looks to fill "several roles.""
---
Latest News & Highlights
---
As for trades Fletcher failed to make, Elliotte Friedman said in his latest 32 Thoughts column, despite rumors, he doesn't think there was much linking forward Kevin Hayes to the Carolina Hurricanes. However, he thinks there could be something with the Columbus Blue Jackets. "Two of his biggest fans – Johnny Gaudreau and Rick Nash – are there."
Sharks Might Have Taken Less to Send Bonino to Penguins
Sheng Peng of San Jose Hockey Now reports that San Jose Sharks GM Mike Grier confirmed a number of teams showed interest in forward Nick Bonino. He was traded back to the Penguins where he spent time before becoming a Shark. When asked if he took less than he could have gotten from another team, Grier said that the organization had a lot of respect for Bonino and that they felt he should have a say on if he wanted to stay or where he would go if he was okay with being traded.
Maple Leafs In Hot Water Over TikTok Partnership?
There is some discussion about the sponsorship deal the Toronto Maple Leafs have with their ad partner TikTok. The app has been banned from federal devices due to concerns it "presents an unacceptable level of risk to privacy and security." Provincial governments are following suit, along with local agencies. While the partnership doesn't pose a direct threat to the team, one source said:
"The Leafs have tried to brand themselves as Canada's team," said Wong, the business professor from Queen's. "So logically, when you have something like TikTok, which has been identified as a threat to Canadian security, you'd expect them to say, 'Well, I guess we can't maintain that relationship.'"

source -'Why the Maple Leafs might find themselves in a 'no-win' situation with TikTok' Sean Fitz-Gerald – The Athletic – 03/10/2023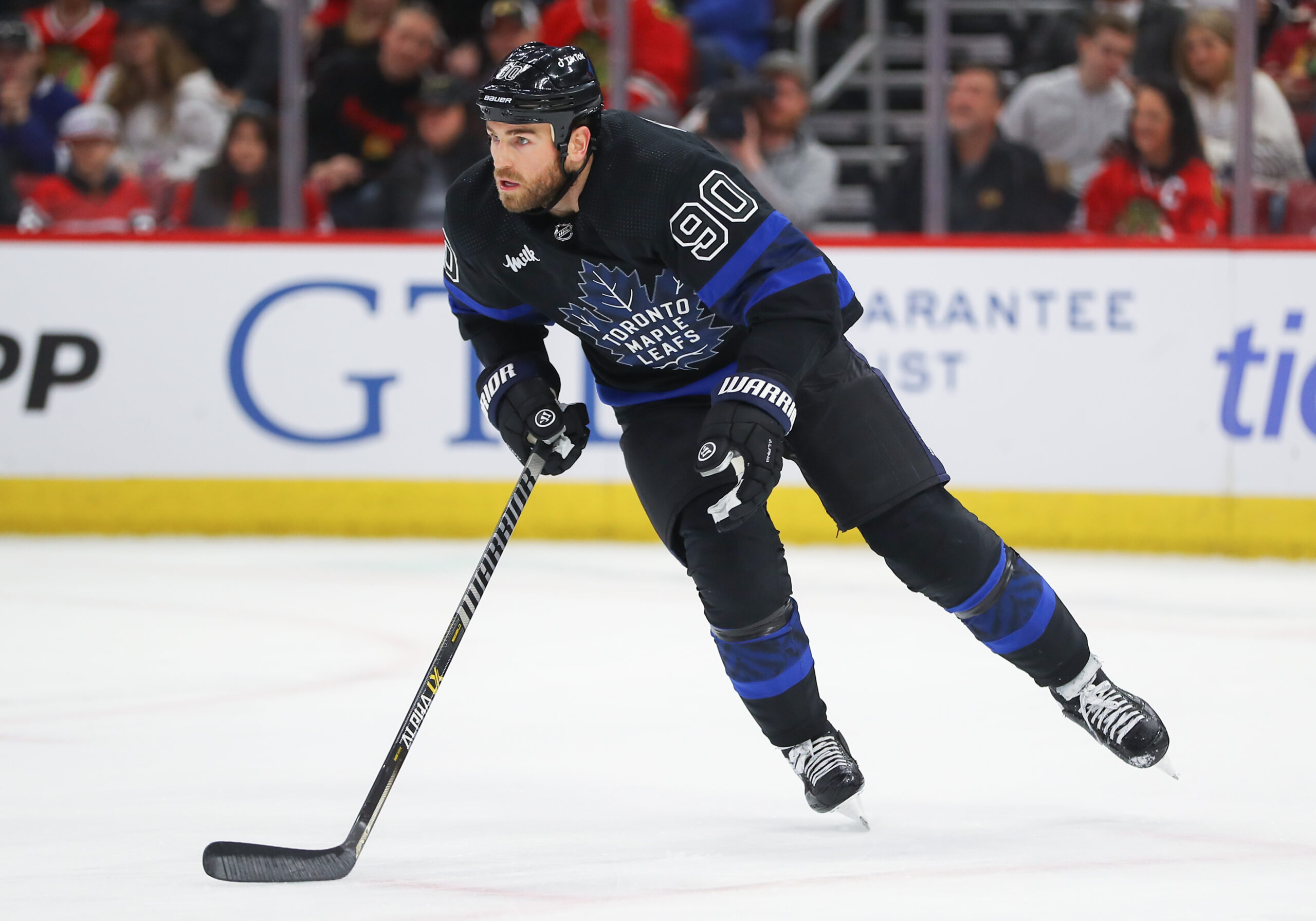 Some are wondering if the Maple Leafs would consider breaking their partnership deal, even though TikTok would likely pursue legal recourse should that happen. The Canadian government has not offered proof that there is an actual threat to privacy associated with the TikTok app. They are simply banning the app based on heightened international tension with China. The Leafs would need to be careful there too as distancing themselves from the sponsorship deal could be seen as a form of Asian prejudice.
Some good news for the Maple Leafs: Ryan O'Reilly is expected to return for the team in time for the playoffs. He had successful surgery. O'Reilly has a broken finger and was placed on LTIR, Sheldon Keefe announced Monday.
Senators Receive Multiple Bids to Purchase Team
Bruce Garrioch of Postmedia is reporting that New York-based banker Galatioto Sports Partners — the firm hired to help the Ottawa Senators successfully sell the franchise — received more than four bids this past week to purchase the team. There was confirmation of four names but unconfirmed reports that as many as nine groups are bidding. 
The Remington Group, (which includes actor Ryan Reynolds), Michael Andlauer (a Toronto-based healthcare billionaire), Jeffrey and Michael Kimel (a Toronto-based real estate group), and Neko Sparks (a Los Angeles-based producer) are among those who have put in confirmed bids. The Sportico report has also stated that some groups are willing to pay north of $900 million (in USD) to buy the team, but bids that are placed now are not binding. Garrioch writes:
"There's not a lot of risk involved for the groups that have entered bids because these are just non-binding first bids to get bidders to the next round. The number of groups will be trimmed and then there will be another round as the work intensifies."

source – 'GARRIOCH: 'Multiple bidders' for the Senators as bankers study offers