In today's NHL rumors rundown, the Montreal Canadiens and Winnipeg Jets might be off-season trade partners. Meanwhile, is there anything to the chatter that the Calgary Flames might look at trading Nazem Kadri in the summer? Finally, which college free agent are the Vancouver Canucks heavily targeting and what are the chances they land him?
Canadiens and Jets to Work out Dubois Deal?
According to Elliotte Friedman, the Montreal Canadiens and Winnipeg Jets have had, and will likely continue to have trade conversations about forward Pierre Luc-Dubois. During the latest 32 Thoughts podcast, Friedman noted, "Jets have talked to the Canadiens on and off about Dubois, we know that Dubois is gonna end up there 95%, is there some way we can make a deal so the Canadiens get him earlier and we get something we want? They've talked about that."
Related: Jets' Playoff Hopes on Life Support After Inconsistent Weekend
Dubois has one more season remaining on his current contract at a price tag of $6 million. The thought is that he would use arbitration to only sign a one-year extension at best and walk himself into unrestricted free agency where he would sign with the Canadiens. The Jets could trade him as a rental, but the return would only be so high as any acquiring team knows he's destined for Montreal when the 2023-24 season ends.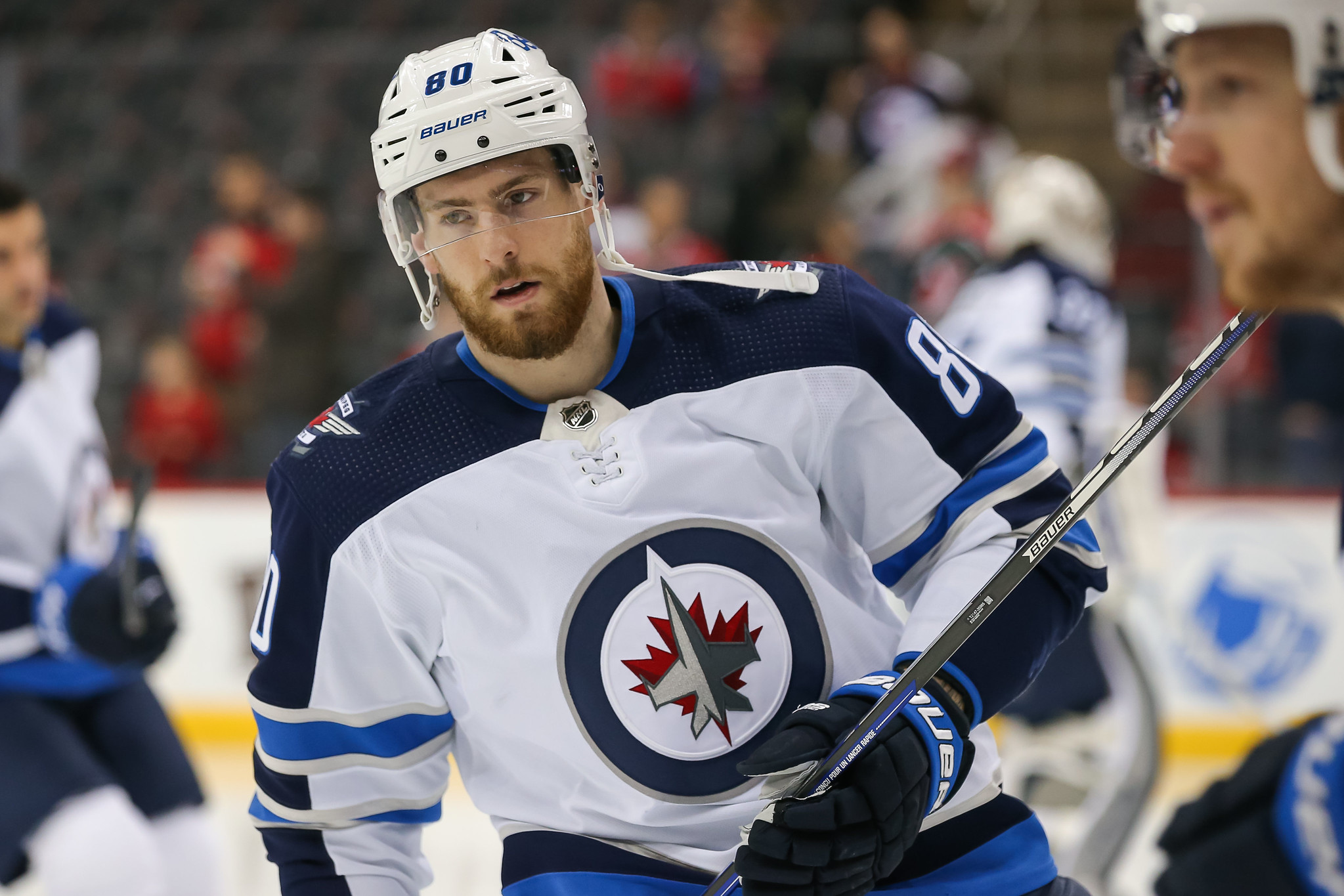 This will be an interesting storyline to watch. On one hand, the Canadiens will want to get Dubois early so they can negotiate an eight-year deal and bring his annual average cap hit down. On the other, there's no good reason to give up a ton of assets to acquire a player you're nearly certain will come to you as a free agent.
---
---
The Jets, meanwhile, likely don't feel a need to hold onto Dubois. They are quickly falling down the standings and currently sit 8th in the Western Conference. Friedman says the end of an era is coming in Winnipeg as the Jets likely start to move players that have only a year or less remaining on their contracts.
Could Flames Look at Trading Nazem Kadri?
Considering the struggles of the Calgary Flames and the frustration that seems to exist between head coach Darryl Sutter and forward Nazem Kadri, one fan asked Eric Duhastchek of The Athletic if there was any way the Flames would look at trading Kadri. He's had a terrible season when you compare his numbers to last year and if he's unhappy, might there be a better fit elsewhere?
---
Latest News & Highlights
---
Duhastchek writes:
But the short answer on trading Kadri is "not yet." And that's mainly because what we've seen from Kadri this season is often typical of what you see from expensive free agents in their first year with new teams — they struggle to meet the expectations associated with the lucre of their new contracts (in Kadri's case, a seven-year, $49 million deal). Often, in Year 2 after settling in, they show better results.

source – 'Hockey Hall of Fame's selection process, Flames' struggles: Duhatschek notebook' – Eric Duhastchek – The Athletic – 03/24/2023
Canucks Linked to Minnesota State Free Agent Akito Hirose
A number of sources are noting that Akito Hirose would be a heavy favorite to land with the Vancouver Canucks if he elects to turn pro. The left-handed defenseman is the top priority for the Canucks says Rick Dhaliwal. Elliotte Friedman said on the 32 Thoughts podcast, "Hirose, who is a Calgary-born player, finished this year at Minnesota State Mankato, it's not been made official but a lot of people think he's going to Vancouver and he could join the Canucks as early as this week."