In today's NHL rumors rundown, former Edmonton Oilers and Ottawa Senators forward Tyler Ennis is looking to make an NHL comeback. His best shot is a PTO, will anyone offer him one? Meanwhile, with all the talk that has surrounded Evgeny Kuznetsov and the Washington Capitals, if he stays with the team to start the season, is he going to be on the hot seat all year? Has the pressure on Sheldon Keefe lessened with the news of a two-year contract extension? Finally, Colton Parayko talks about his future with the St. Louis Blues.
Ennis to Sign PTO With Western-Based NHL Team?
Tyler Ennis, a seasoned NHL winger, is considering a return to North America after his recent stint in Switzerland during the previous season. Ennis embarked on his first full-time European adventure last season, inking a one-year deal with SC Bern in the National League but he'd like to return to the NHL. Jim Matheson of the Edmonton Journal reports that there's potential for Ennis to receive a professional tryout contract (PTO) from a team in the Western Conference.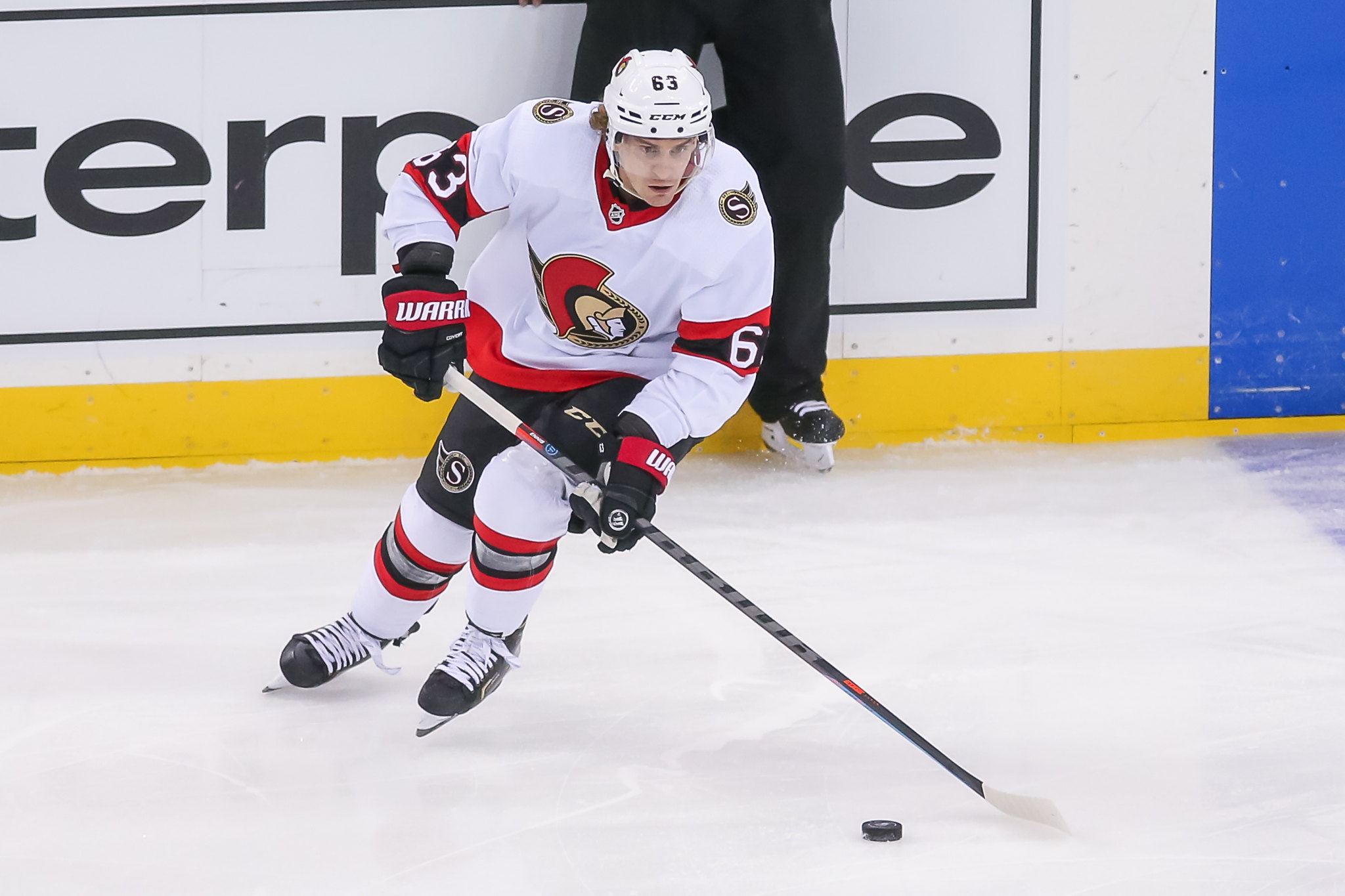 At 33 years of age, Ennis believes he still has valuable contributions to offer but if the opportunity for a PTO in the NHL doesn't materialize, Matheson notes that Ennis has other options brewing in Switzerland, indicating the possibility of a return to the NL for the 2023-24 season.
Related: Matthews' Negotiation Stirs Trade Talk on Last of Maple Leafs' Core
While the Edmonton Oilers have already extended PTO offers to Sam Gagner and Brandon Sutter, making another one for Ennis less likely, it's worth noting that Ennis has a strong rapport with several Oilers players, adding a layer of familiarity to the equation.
Kuznetsov on the Hot Seat as Trade Rumors Persist
Since Evgeny Kuznetsov's desire for a trade remains unchanged, the 31-year-old Russian may be on the hot seat in Washington to start the season. According to an article by The Hockey News, in many ways, Kuznetsov controls his own fate. Adam Proteau writes, "If he struggles, there won't be a solid market for his services. But if he excels, Caps GM Brian MacLellan will be more willing to move him, as the asking price for him will be quite high. It's really all up to Kuznetsov at this point."
---
Latest News & Highlight
---
Kuznetsov is under contract through the 2024-25 season, sporting a $7.8 million salary cap hit, making him an expensive yet financially stable asset for potential trade partners. He possesses a modified no-trade clause allowing him to veto deals with 10 teams of his choice, but he could waive that right and there are still 21 potential destinations. It seems evident that Kuznetsov is not inclined to remain with Washington for the duration of his contract, so he's a player to watch as the season unfolds.
Maple Leafs Need to Send Message Regarding Sheldon Keefe
With the news that Sheldon Keefe has signed a two-year extension with the Toronto Maple Leafs, some might believe that the pressure is off his shoulders and that his employment is secure. That's not entirely the case, even if the new contract does offer him some financial guarantee and sends a message to the rest of the team heading into the year.
Former NHL coach Bruce Boudreau was a guest on First Up and noted that the only guarantee a coach really has is a contract and without it, it's hard to get the players to buy into the messaging when everyone knows the bench boss is on the final year of a deal and the moment the waters get muddy, the coach is likely gone. Boudreau suggested the two-year deal was one way for the Maple Leafs to tell the players that this is your coach during this window to win and you'd better listen.

At the same time, the Leafs probably didn't want to extend Keefe any longer than two years so that, in the event a change absolutely needs to be made, they feel ready to do so.
Colton Parayko Plans to Be With Blues for the Long Haul
Colton Parayko's 2021 contract extension has garnered criticism and this past season's struggles only solidified the skeptics' viewpoints. Throughout the 2022-23 campaign, there were instances when trade rumors swirled around Parayko, and he acknowledges the basis for such speculation, given his underwhelming performance.
Trade discussions had gained traction leading up to the league's deadline in March, but ultimately, no deal came to fruition for the 30-year-old defenseman. As part of an article by Jeremy Rutherford of The Athletic, Parayko offered up a quote when it comes to his future with the team. He explained that he plans on being with the team for a long time and his plan is to have a rebound season. He noted when asked about trade rumors:
"I don't think much about it. This is where I want to play, and (with the no-trade clause), it's always going to run through me. Like I said, I never heard anything like that, or at least it never got to that point. If it gets to that point, you have to start thinking about it. So I'll just continue to do what I can for this organization while I wear the Blue Note."

source – 'Blues' Colton Parayko focused on winning back fans, quieting trade talks in 2023-24' – Jeremy Rutherford – The Athletic – 08/31/2023
It's worth noting that Parayko possesses a full no-trade clause, giving him a significant say in his destination should a trade opportunity arise.