The National Women's Hockey League, which will officially get off the ground in 171 days, according to the countdown clock on its website, has announced the dates and locations of its camps for players interested in trying for free agency.
The NWHL is significant in its addition to the pro women's hockey league in that its commissioner, Dani Rylan, announced that the league would pay its athletes, something that the only other women's pro league in existence, the CWHL, hasn't yet managed to do after eight years of being in business.
While the NWHL envisions having only $15,000 available per player, that money is not guaranteed. Draft picks and free agents are responsible for negotiating with their team's GM for their salaries, and while that could certainly mean that some players are stuck earning around $10,000* or even less for attending multiple practices per week and one game every weekend for 18 weeks, any money is a big step for pro women hockey players.
It is speculated that the majority of the CWHL's Boston Blades American players will be jumping ship, especially as they were the only team to initiate and participate in the alleged strike when the CWHL asked them to commit to a contract guaranteeing they would play for free over multiple years.
@NWHL_ Free Agent Player Camp Schedule: http://t.co/mwwwCHaPN2 Register for free here: http://t.co/P2HJQPnDUy pic.twitter.com/DGmMsxOn1L

— Women's Hockey News (@WoHoNews) April 23, 2015
As such, these camps will likely see a number of Olympic-caliber athletes interested in pursuing free agency.
Camp dates can be found here at their site, but the draft is only open to those who have completed a college degree, per the NWHL's site. It doesn't preclude players from registering who do not have a college degree, but it does make it more difficult for them to enter the league, as many more will be eligible to register for free agency than are for the draft.
Only college players graduating in 2016 are eligible to register for The 2015 Entry Draft.

All other players who have completed a college degree prior to The 2015 Entry Draft will be considered free agents.

​Free Agency begins on April 15, 2015. Teams can offer one year contracts to free agents for reasonable salaries. Free Agency ends August 17, 2015. If a player has not signed by then, she is ineligible to play for the 2015-2016 season.
This might be a reasonable assumption to make, based on Rylan and Lawler's speeches at the launch party in which they stated that they saw the NWHL not as a path for women to take instead of development at the college level, but as the next step for them to take to reach the peak of their abilities. It practically guarantees that the draft picks the NWHL has access to are at the top of their game, having just spent several years focusing on hockey development and, additionally, have a degree that will help them find a job or career to supplement their income.
It also cuts time off the average of five years of development it takes for an NHL prospect to reach the ability to contribute the maximum of their ability to any given game. In the absence of a Major Junior system for women, it is understandable that Rylan would be focused on players who are easily tracked and observed.
It's smart, and it may be the best policy during the league's first handful of years, but should certainly be on the docket to be revised once the NWHL is successful.
Approximately 30% of players in the NHL were also college athletes during the 2013-2014 season, a number that has grown dramatically from approximately 20% of players during the 1999-2000 season. Many of those players did not complete a degree, choosing, instead, to commit to the NHL team that drafted them. If the NWHL's inaugural season, 100% of its drafted players will not only have played in college, but will have a degree.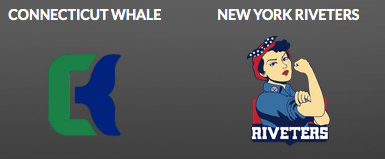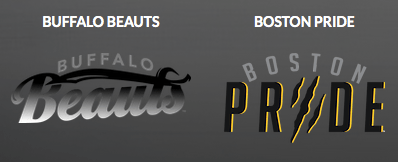 I'm a huge proponent of education; as a teacher, I think it is immensely valuable. But I would be remiss if I didn't also acknowledge the fact that higher education is not for everyone. Many people prefer, instead, to learn a trade, or to drop out of college to start a business, or simply don't have the financial support to attend even a more cost-effective community college.
These women play hockey on the weekends and weeknights, work out on their own time, and while they don't have the advantage of college-level coaching, weight room sessions and nutritionists, dedication can make up for a variety of limitations.
Is it fair to pit these women, some of whom are certain to be the same age as the players eligible for the draft, against other free agents who have years of experience on them, and who may very well be athletes of the caliber of Hilary Knight, Monique Lamoureux or Brianna Decker?
There will not be a large amount of women who fit these circumstances. But that doesn't mean the NWHL should overlook them. These women deserve the opportunity to be drafted, too.
*An earlier version of this article speculated that players could earn as little as $5,000 a season but a sharp eye pointed out that this ESPN W article has Rylan saying the minimum salary per player will be 10,000. S/t to Chris Sofio for the correction.