During the long National Hockey League season, a team's offense can win a stretch of games. Similarly, great defence can diffuse the best players for a time, but it's consistent goaltending that wins championships. This is where the Edmonton Oilers have been lacking ever since their exit from the 2006 Stanley Cup Final. So, should the Oilers spend a bit of cash to acquire a player they can invest in long term? If so, who? Add Alexandar Georgiev of the New York Rangers to the list of possible acquisitions this offseason.
Oilers Crease in Question
For years, the Oilers had names like Grant Fuhr, Bill Ranford, Tommy Salo and Dwayne Roloson who provided constant security in net. In 2020, the organization is still trying to find a starting goalie that they can rely on for 60-plus starts. The past two seasons, Mikko Koskinen has shared the crease with Cam Talbot and Mike Smith, and this has left fans wondering whether Koskinen is the goalie for the Oilers moving forward. 
In 2018-19, his first full season, Koskinen posted a 2.93 goals-against average (GAA) and .906 save percentage (SV%) while suffering stretches of inconsistent play and, eventually, fatigue as the minutes compounded. This season has been a struggle as he has split the crease with the veteran Smith. The consensus is that Smith has outplayed Koskinen until now. With only 90 games of NHL experience, Koskinen will be 33 years old at the end of his contract, worth $4.5 million per season until 2022. Isn't it time the Oilers found a replacement, who is younger and with a cheaper price tag but with the same level of NHL experience?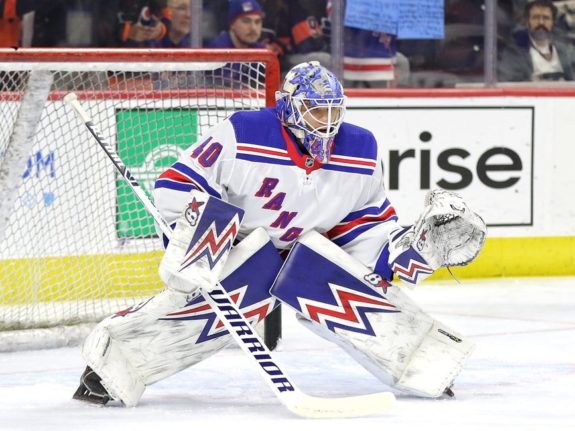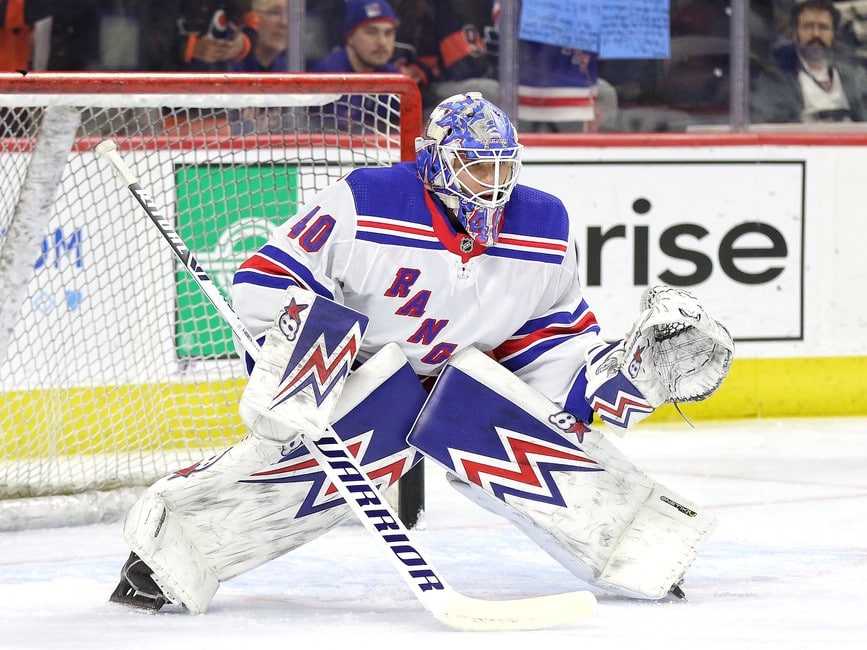 Over the past 10 years, goaltenders Ben Scrivens, Ilya Bryzgalov and Nikolai Khabibulan were experiments that never materialized for the Oilers. The goaltending position is better suited to a younger, more agile generation, not players entering their early 30s. Look at any team that has won numerous Stanley Cups, or is constantly in the conversation, and their goaltending is never in question. Jonathan Quick, Marc-Andre Fleury, and Corey Crawford are all examples of goalies who hit their peak in their 20s and have given their teams years of exceptional goaltending. Both Fleury and Quick won their first Cup at the age of 25 while Crawford won his first at 28 with the Blackhawks.
Georgiev's Upside
At 24 years old, Georgiev has been the backup for the New York Rangers for the past three seasons, behind one of the best goalies in Henrik Lundqvist. He has had the chance to see firsthand what it takes to be a starter in the NHL. In his short career, Georgiev has a 3.02 GAA and .913 SV% in 68 starts on Broadway, on a contract worth $925,000. He will be a restricted free agent at season's end, making him a possible target for the Oilers to pursue in the summer months via trade. Igor Shesterkin is on the rise in New York and poised to be their future starter, which might lessen the asking price for Georgiev and open the door for the Oilers.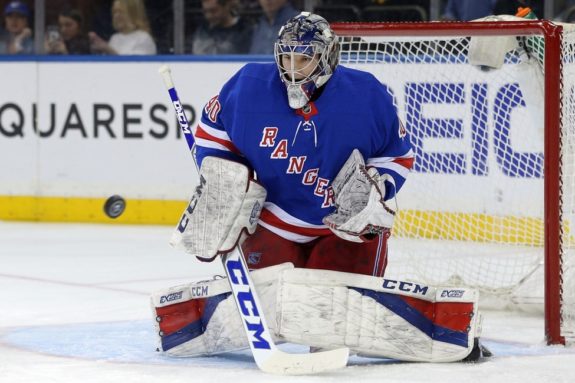 With the Oilers handing Mikko Koskinen $4.5 million with 20 more games experience, Georgiev could be a young and hungry goalie for the future of the franchise. The Oilers would have to work out a deal to get him, which would have to include a prospect and probably a mid-range draft pick. In the grand scheme, this is a small price to pay to acquire a possible starting goalie with a high upside. The Oilers could provide a fresh start for Georgiev and provide the platform to show his skill set that has only been seen in short stints with the New York Rangers. The days of signing veteran goalies to one year deals should be a thing of the past and the Oilers need to invest in a young starter they can build around.