Offering an NHL veteran the opportunity to make your team via "Professional Try Out" is always a risky proposition for any organization. The Edmonton Oilers found that out the hard way earlier today, as Kris Versteeg decided to jump ship and sign a one-year $950,000 deal with the Calgary Flames. By the sounds of it, Peter Chiarelli offered the two-time Stanley Cup winner a contract but the 30-year old winger decided to go in a different direction. A tough break for sure but not one that should have come as a complete surprise to the former Boston Bruins general manager.
The #Flames have signed forward Kris Versteeg to a one-year contract ~ https://t.co/kl0zCFIanK pic.twitter.com/Cscts58zuD

— Calgary Flames (@NHLFlames) October 11, 2016
From the player's standpoint, signing a PTO with Edmonton was likely a perfect scenario for Versteeg. After parting ways with Taylor Hall in the summer and shopping Nail Yakupov for the better part of the past calendar year, everyone knew Edmonton would be looking to add a winger and preferably another veteran. Add to that, the 2004 fifth-round selection would be getting the opportunity to show what he could do while playing with the Oilers talented young forward group and suddenly taking Chiarelli up on his offer essentially became a no-brainer.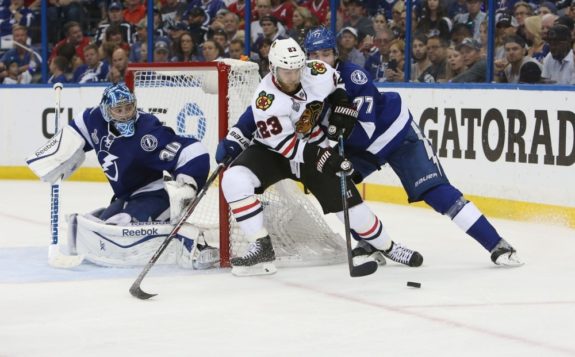 Whatever Happened to Plan B?
With that being the case, this organization should have known better than to take his signing as nothing more than a formality. To think that Versteeg was signed sealed and delivered without a deal officially in place, was both naïve and reckless of management. Especially since the rumblings surrounding his move to the Flames started to make the rounds right around the time it was announced that certain players who were placed on waivers yesterday had been claimed by other teams and the Oilers sat and watched.
Again, if Versteeg inking a deal wasn't a slam dunk, there is absolutely no reason for Chiarelli to not have a backup plan in case this exact situation occurred. To be fair, the fact Versteeg decided to sign with Calgary is not on the Oilers in any way, shape or form. After all, the player has the right to go wherever he feels is the best fit for him and chances are the former Chicago Blackhawks winger is likely to get a better opportunity at a top six role with the Flames than he would have in Edmonton.
The Oilers say they offered Versteeg a contract. They obviously thought they needed a RW. They didn't claim two RWers.

— Raider Jesse (@EdmontonRaider) October 11, 2016
However, the problem appears to be Chiarelli clearly did not have a Plan B to fall back on with the start of the season just over 24 hours away. Seems hard to imagine and yet here we are. Clearly, the idea is to give rookie Jesse Puljujarvi a shot at earning a regular spot from the outset and that may or may not workout. With that said, the fact Edmonton actually offered Versteeg a contract shows they felt the need for such a player would benefit this roster in the here and now. So again, why no backup plan?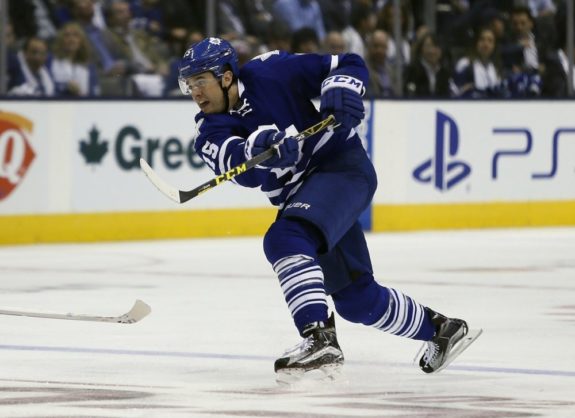 Oilers Had Other Options Available
Two of the aforementioned waiver claims saw the Minnesota Wild grab former Detroit Red Wings prospect Teemu Pulkkinen and the New Jersey Devils taking a flyer on veteran P.A. Parenteau, who had inked a one-year deal over the summer to play with the New York Islanders. While the latter could have likely filled the role the Oilers had envisioned using Versteeg in, the former would have allowed the organization to bring in another skilled 24-year old forward that could possibly have helped fill the offensive void that was created by trading Hall. Opportunity missed.
In Peter Chiarelli's defense, there is no guarantee any of these moves would have worked out in the end and that includes bringing in Kris Versteeg on a one-year deal. Though there is something to be said about trying to improve the roster whenever the opportunity arises. There is no question the Edmonton Oilers attempted to do just that but unfortunately for them, they were not ready to deal with a last-minute plot twist and it may have cost them a shot at accomplishing their ultimate goal…albeit down a slightly different path.