The Edmonton Oilers officially reached the midpoint of their 2022-23 schedule on Saturday (Jan. 7), and Game No. 41 epitomized what has been a confounding first half of the season in Oil Country. Despite being ahead by two goals with less than 18 minutes remaining at Rogers Place, the Oilers wound up leaving the ice in defeat after falling 3-2 in overtime to the reigning Stanley Cup champion Colorado Avalanche.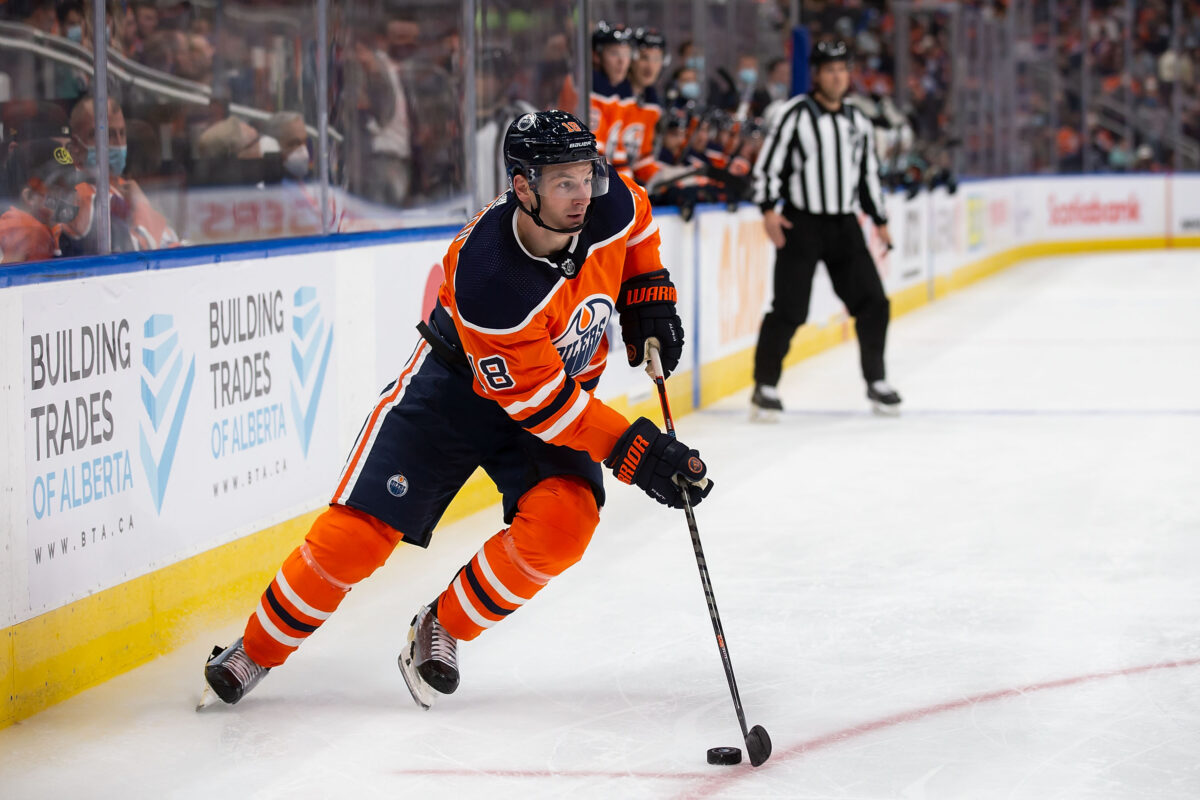 Zach Hyman scored twice for the Oilers, who headed into the second intermission leading 2-0. Colorado got third-period goals from Brad Hunt and Nathan MacKinnon before Cale Makar scored the winner in overtime. Stuart Skinner faced 46 shots, including 18 in the third period alone. Alexander Georgiev made 28 saves for the Avalanche and turned aside the last 15 shots he faced, giving Colorado a chance to rally.
In most NHL cities, the meltdown that was witnessed by Oilers fans on Saturday could just be shrugged off as one of those things that happen to every team a couple of times a year. But in downtown Edmonton, this has become a far too common sight from the home team, whose failure to protect leads at Rogers Place has now reached red-alert level status. 
Oilers Losing Despite Strong Starts 
The Oilers have scored first in nine of their last 10 times playing at Rogers Place, yet have won only three of those games. After Saturday's defeat, Edmonton has seven losses (five in regulation, two in overtime) when scoring first at home in 2022-23. That's almost unfathomable when considering over the last two seasons, the Oilers combined to lose just twice (once in regulation in 2020-21, and once in overtime in 2021-22) when scoring first at home.
---
Latest News & Highlights
---
At their present rate, the 2022-23 Oilers are on pace to smash Edmonton's NHL franchise record for most losses at home when getting the first goal, which is currently nine, set in 2006-07 and equaled in 2009-10. The 2013-14 Buffalo Sabres hold the NHL record for most home losses when scoring first, with 15.  
Since the beginning of November, Edmonton actually has a better record at Rogers Place when giving up the first goal (3-3-0) than when taking a 1-0 lead (4-5-2). Over this span, the only team with a worse win percentage when scoring first at home than the Oilers (.364) is the Pittsburgh Penguins (.333). 
Oilers Unable to Lock it Down in Third Period 
Saturday's result was the third defeat for Edmonton this season when leading after 40 minutes at Rogers Place. All three such losses have come since Nov. 3, tying the Washington Capitals for most in the NHL over that span. 
Not unlike the dubious distinction for most home losses in team history when scoring first, this season's Oilers are also on pace to set a franchise mark for most defeats at home when leading after two periods. The current record is four, set in 2009-10. 
Two-Goal Lead Not Enough for Oilers 
What's most alarming about Edmonton's three losses at Rogers Place when leading after two periods is that all have involved blowing a two-goal lead. And that's barely the half of it because overall the Oilers have dropped five home games in which they have built a two-goal lead this season (including four in just over three weeks): 
Nov. 3: New Jersey Devils 4 at Oilers 3. Edmonton led 3-1 after two periods, before giving up goals at 1:14, 16:45, and 16:52 of the third. The latter tallies set a Devils franchise record for fastest two goals. 
Dec. 15: St. Louis Blues 4 at Oilers 3 (shootout). Leading 2-1 through 40 minutes, Edmonton went in front 3-1 when Kailer Yamamoto scored at 10:36 of the third, only to watch the Blues score at 11:25 and 19:40 to force overtime. After overtime settled nothing, St. Louis won the shootout.
Dec. 23: Vancouver Canucks 5 at Oilers 2. Edmonton jumped ahead 2-0 in the first period, but the Canucks tied things up with two goals in the middle frame, then seized victory by scoring three times over the final 7:35 of the game.
Jan. 3: Seattle Kraken 5 at Oilers 2. Connor McDavid's goal 44 seconds into the second period put Edmonton ahead 2-0 before Seattle scored four times in an 11:04 span to go in front 4-2 after two periods. The Kraken sealed it with an empty-net goal in the third.
Jan. 7: Avalanche 3 at Oilers 2 (OT). Edmonton blew a 2-0 lead for the third time in its last five games at Rogers Place.
Oilers Searching for Answers 
The numbers detailing Edmonton's inability to hang onto leads at home are staggering. They pretty much defy explanation. Just ask Skinner.
"Tough way to lose, I'm obviously pretty frustrated right now," the goalie said following the game when he was asked by media about the Oilers giving up 2-0 leads. Searching for words, he could only find two more: "It sucks." 
Related: 3 Encouraging Takeaways From Oilers' 4-2 Win Over Islanders
There was lots of optimism after the Oilers' 4-2 win at home over the New York Islanders on Thursday (Jan. 5), but all that was flushed away in about 20 minutes of game time on Hockey Night in Canada Saturday.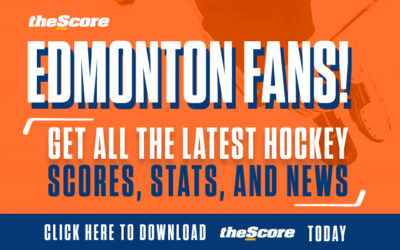 Is it something in the water in Oil Country? After all, on the road this season the Oilers are 5-0-0 when leading after two periods, 3-1-0 when leading after 20 minutes, and 6-1-0 scoring first. That's why it's maybe a good thing they're leaving town for a week. The Oilers begin a four-game road trip on Monday (Jan. 9) when they visit the Los Angeles Kings. That's followed by stops in Anaheim (Jan. 11), San Jose (Jan. 13), and Las Vegas (Jan. 14).