According to Elliotte Friedman, the Edmonton Oilers are in go-for-it mode. With a window to win that is open now and one that might stay open for the next three or four seasons, the NHL insider believes that GM Ken Holland's comments that he won't "buy green bananas" wasn't just lip service. Friedman believes there's a sense around this team that the Oilers will try to do something big.
Related: Oilers Trade Tree: From Yakupov to Skinner
While speaking with Oilers Now host Bob Stauffer, Friedman said the following:
"I really do think that there is an overall feeling in your (Edmonton's) organization to be bold because your window is now. I definitely think that is there. I absolutely believe in that. Like…you guys are in go-for-it mode. And if there is something out there (and) you guys think even if it's, I don't know if risky is the right word, but its big but you guys think it'll help I…I don't think you're gonna be afraid to do it, I think you're loading up for the next couple of years".

source – 'The big game quarry the Edmonton Oilers are loading up for this off-season: 9 Things' – Kurt Leavins – Edmonton Journal – 06-04-2023
That's a somewhat-vague and mildly-mysterious statement that will surely get fans thinking: what might Friedman be talking about?
It Might Not Be a Specific Trade
Friedman might not be specifically talking about a player that has been linked to the Oilers in trade or signing rumors in the past. Maybe it's not Patrick Kane or Erik Karlsson that the Oilers are looking at. Instead, Friedman might be referring to a general sense that the Oilers need to be on the lookout for opportunities. This is the time to do something big and bold, and even if it's risky, give it serious consideration.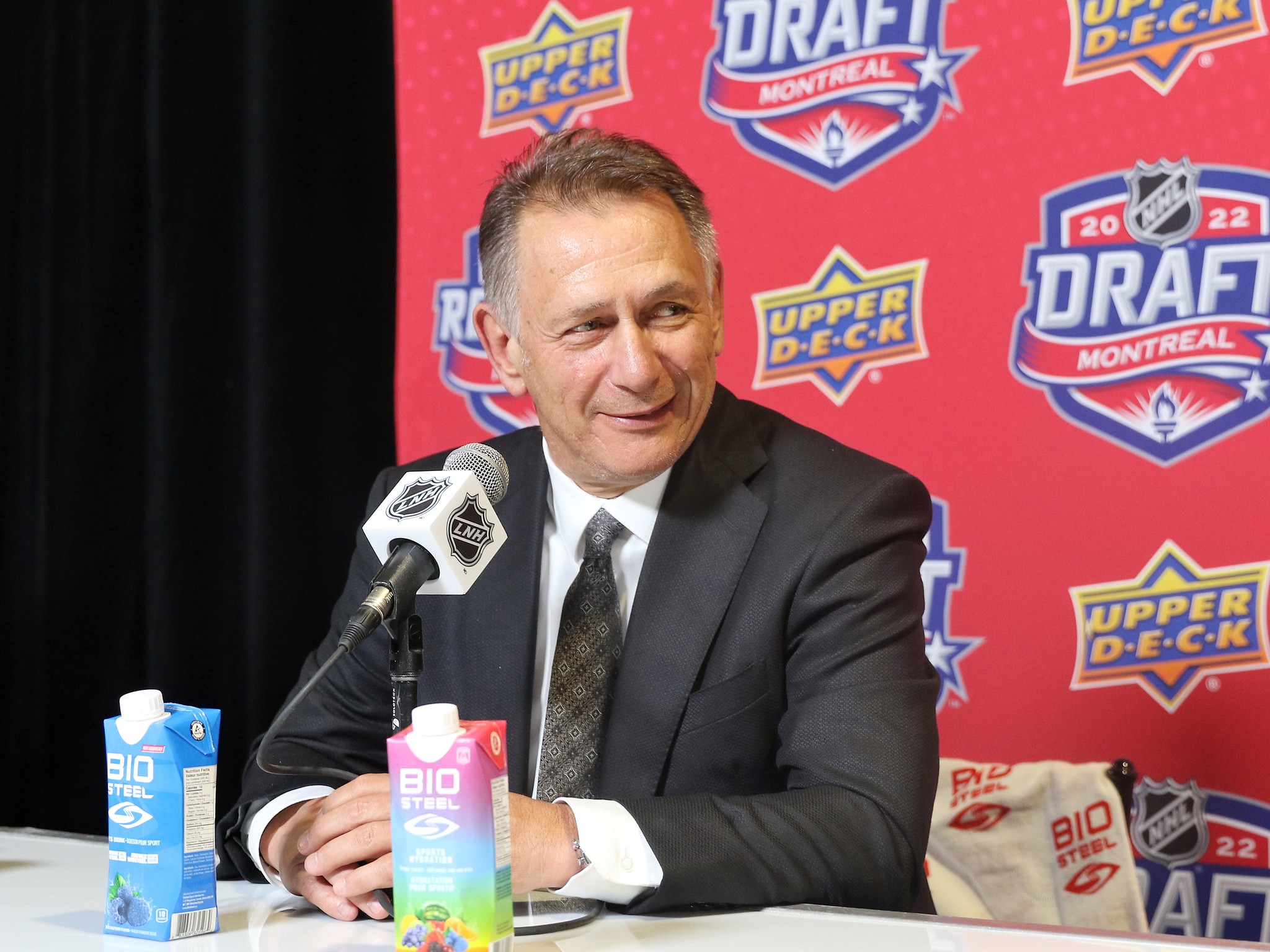 For example, how many people would have looked at last season's trade to send Tyson Barrie off of the roster in order to acquire Mattias Ekholm and suggest that was a bit iffy? Probably a fair share as Barrie was considered the quarterback of the league's best power play and a considerable part of the Oilers' overall offense. Some will say now that they always had faith in Evan Bouchard, but a good number of those people aren't probably sharing there was some nervousness in Holland's willingness to potentially alter the roster in such a dramatic way.

Perhaps is these kinds of deals Holland will look at.
Who Specifically Might Be on the Oilers' Radar?
As far as who is out there, that's a tough question to answer. More and more GMs are likely looking at what the Florida Panthers did by moving two of their biggest pieces for Matthew Tkachuk and these GMs are thinking about changing the faces of their franchise around. If managers are looking for blockbuster deals, the reality is, almost anyone could be traded this summer.
---
Latest News & Highlight
---
As for who the Oilers might be willing to part with to make a big change, there are a few names that come to mind. We can safely remove Connor McDavid, Leon Draisaitl, Ryan Nugent-Hopkins, Zach Hyman, Evander Kane, and Darnell Nurse from the equation because they all have no-move clauses in their deals. The core has already talked about wanting to win together, so it's unlikely any of these players waive. That leaves top prospects or key depth pieces. The catch here is that these players need to have value around the NHL.
Oilers Have To Prospects Who Could Be Flipped For Immediate Help
One possible name is Dylan Holloway. It seems absurd to think the Oilers would trade a forward with such promise and makes so little. He could be a useful part and an important component over the next couple of seasons for the team and Holland is looking for potentially impactful forwards who can outplay their salary, Hollway is a contender. He's also going to be the first prospect most teams ask about.
Another name might be Philip Broberg. Again, the Oilers have projected him to eventually be a big part of their blue line, but eventually isn't part of the GM's vocabulary this offseason. Broberg is on the cusp of being an important part of the main roster and if the Oilers move someone like Brett Kulak, it's unlikely Broberg goes too. But, if there's a team that sees him as a future project and is willing to wait when the Oilers might not be, the potential for a deal is there.