Since the day he was drafted 14th overall in 2020, the Edmonton Oilers fanbase has been quite excited about the future of Dylan Holloway. That excitement seemed to grow even more over the course of this past summer, as many anticipated what he would be able to do at the NHL level after a successful 2021-22 campaign spent with the Bakersfield Condors of the American Hockey League (AHL).
Though Holloway was limited to just 33 games during his rookie season with the Condors due to a wrist injury, he was able to put up a solid stat line of eight goals and 22 points, numbers that become all the more impressive when you factor in that he was just 20-years-old at the time. While it wasn't a guarantee, most assumed he would spend the 2022-23 season with the Oilers, and that was proven correct after he was named to the opening night roster.
Related: Oilers Have Made 3 Forwards Available for Trade – Who Goes?
---
Latest News & Highlights
---
While it was good to see Holloway remain with the Oilers, however, he has failed to have the season many had envisioned. Rather than spending time alongside Connor McDavid like many had envisioned, he has most often appeared on the fourth line, and is averaging less than 10 minutes per game. That low ice time helps explain his lackluster three goals and nine points on the season. Despite the underwhelming totals, however, a deeper dive shows that he appears to be rounding a corner in his development.
Holloway's Offensive Game Progressing
To say Holloway's NHL career got off to a bad start may be a tad understated. In his very first shift in the Oilers' home opener, he made a perfect tape-to-tape pass that ended up in the back of the net. The problem? Well, it was his own team's net, as he was trying to find Leon Draisaitl but instead gave it away to Elias Pettersson, who made the rookie pay.
Thankfully, for Holloway's sake, the Oilers were able to bounce back after the early goal and went on to win the game. That giveaway seemed to shake Jay Woodcroft's confidence in him, however, as he played just 8:06 on the night.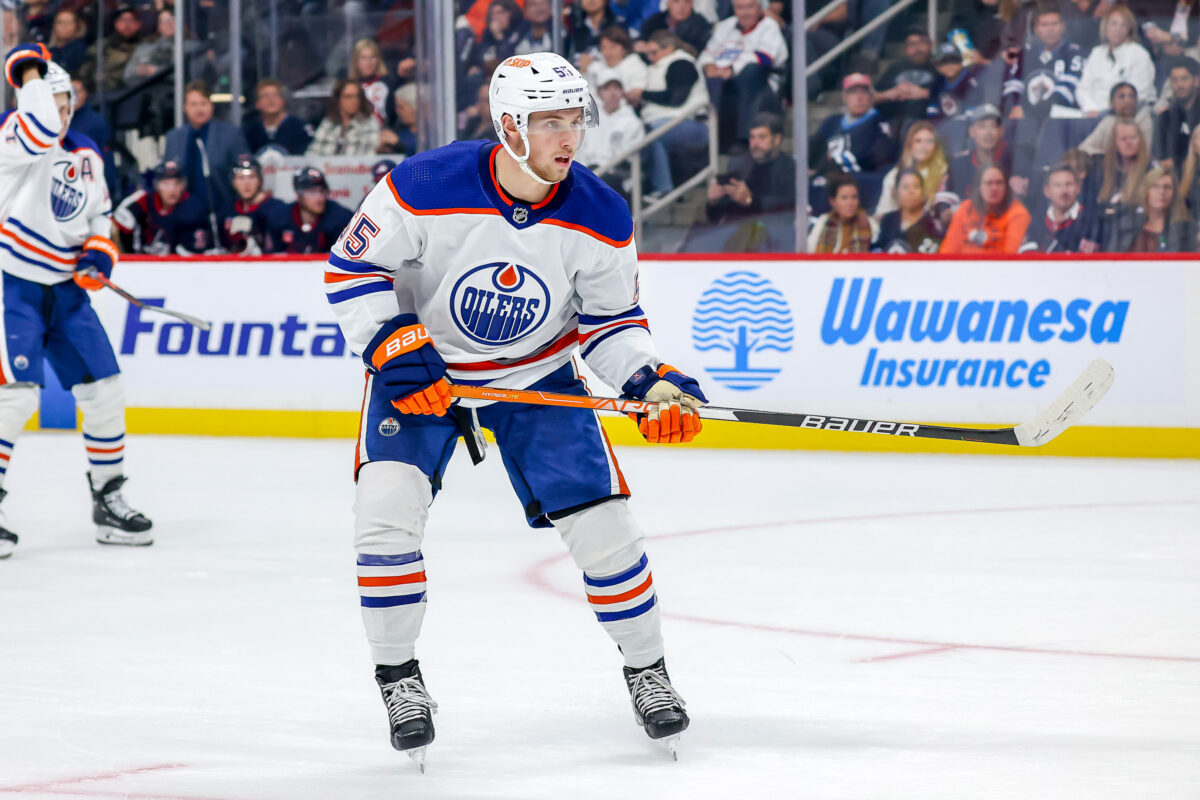 After that opening night, Holloway proceeded to go pointless over the next three straight games, before recording his first NHL assist in a win over the Calgary Flames. Nights later, he had another helper against the New Jersey Devils to give him two points in seven games. His offense soon dried up once again, however, as he had nine straight pointless games before scoring his first of the season in game 17 versus the New York Rangers.
The hope was that his first goal would get things going offensively, but he instead continued to struggle. In fact, his lack of offense, paired with his extremely low minutes, had a lot of people thinking he could soon be AHL bound. Those thoughts are now a thing of the past, however, as he has really picked things up as of late.
As mentioned, Holloway has just three goals and nine points on the season, but two of those goals as well as five of those points have come in his last nine outings. It is no fluke, either, as he seems to have much more confidence when in control of the puck, and is beginning to showcase his high-end skill to Oilers fans.
His play seems to be impressing Woodcroft as well, as the Oilers bench boss gave him three straight games of over 12:30 in ice time during the team's recent California road stretch. Whether it's a result of him getting more ice time, or perhaps Holloway improving to where the coach can comfortably throw him out more often, both parties are thrilled to see the progress (from 'Derek Van Diest: Dylan Holloway taking big strides with Edmonton Oilers' , Edmonton Sun 01/18/23).
"It felt good," Holloway said after the first multi-point game of his career in Tuesday nights victory over the Seattle Kraken. "I feel like I finally got a couple of bounces – it's nice to get that and help the team win. I've been feeling pretty confident out there and confidence comes with experience. Obviously at the start, it's a little nerve-wracking, but then you kind of get used to it and now I've been feeling pretty confident for a while and I'm feeling pretty good out there."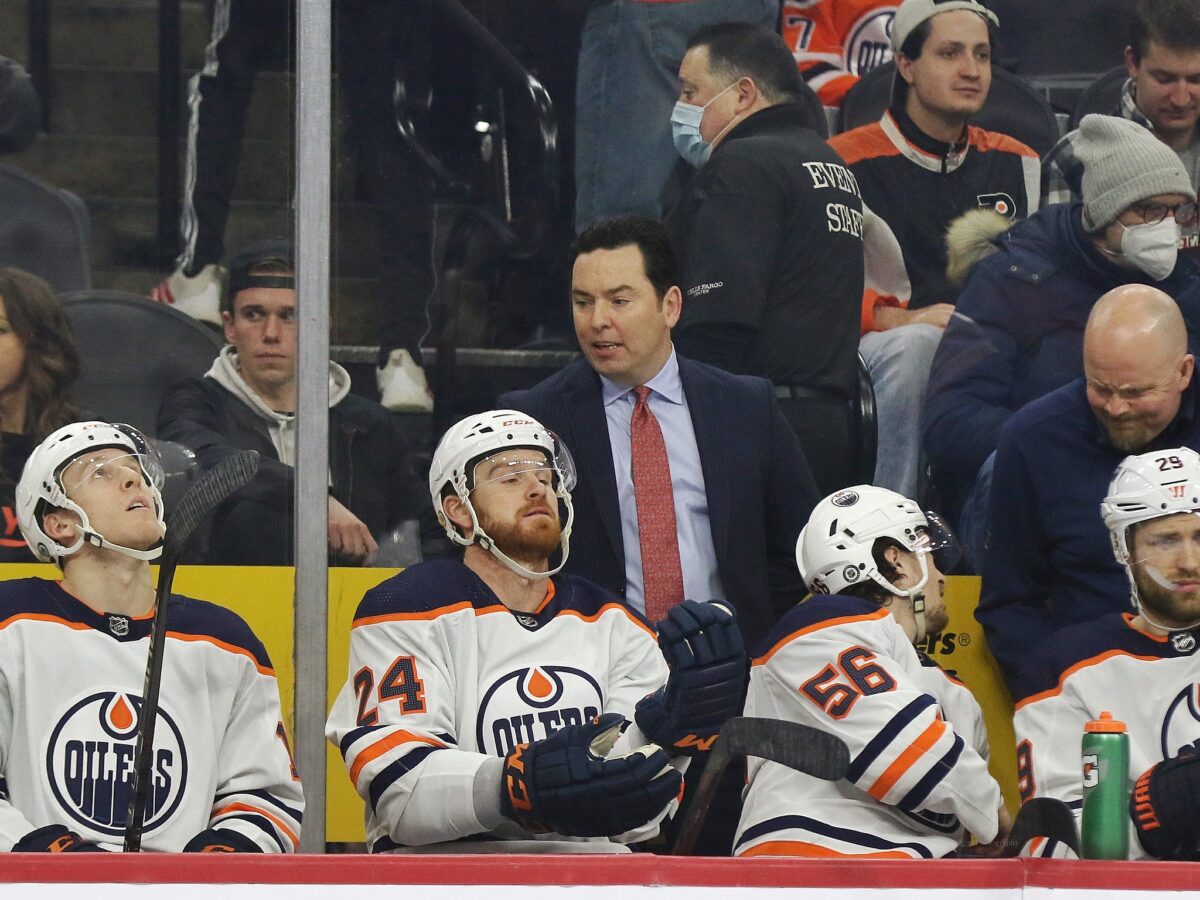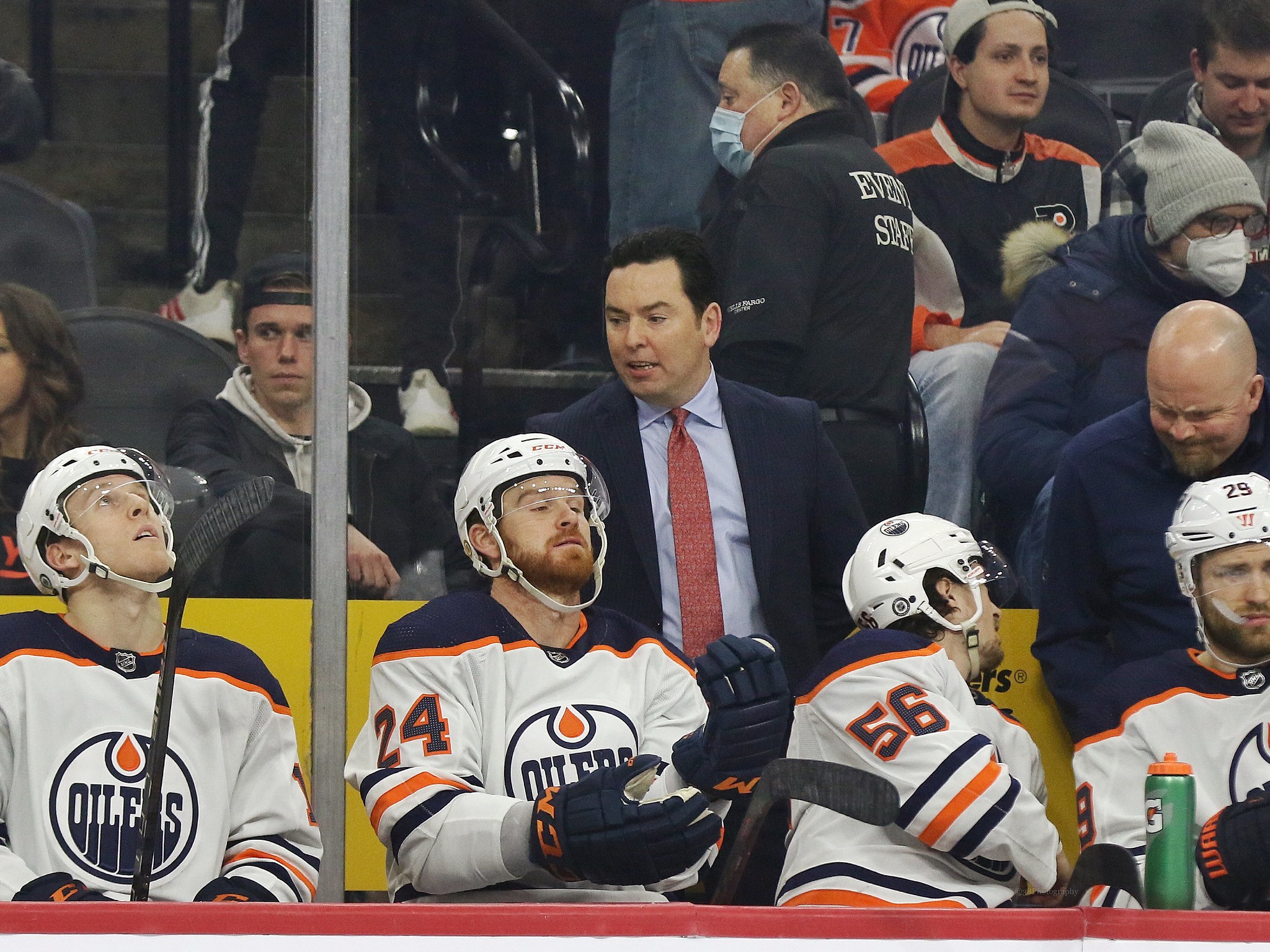 While improving personal play can certainly help with confidence, knowing your coach believes in your abilities can do an awful lot for a player, and it is clear that, even with the lower minutes earlier in the season, Woodcroft understands how talented Holloway is.
"…I see someone taking steps. I see someone who is taking care of the defensive side of things, and we're starting to see a little bit more offense come out of (Holloway). I think no two NHL players development is the exact same," Woodcroft explained. "For him, I'm quite pleased with where he's at. I see somebody that is improving, I see somebody who is earning his teammates trust, earning his coaching staff's trust. He had a big night last night. You will point out the offensive side of things, but I think he made a bunch of really good subtle plays that his coaching staff and his teammates really appreciate too."
Since being hired by the Oilers midway through the 2021-22 season, Woodcroft has quickly gained recognition for being a great communicator to the media in regards to hyping up his players. The fact that he brought up the offense, but was quick to suggest it was far from the only good thing Holloway has done as of late, does a ton to help grow a player's confidence.
Bigger Opportunity Will Come
With Holloway's offensive play improving as of late, many Oilers fans are hoping to see him get an extended period of time playing alongside McDavid or Draisaitl. While it certainly would be interesting to see, this is a team that possesses a number of offensive talents up front. This means that they can be patient with Holloway, rather than throwing him into the fire too soon. At this point, this coaching staff seems to have a great handle on his development and are taking the proper steps in ensuring he has a long, successful career. If he continues to improve in terms of offense that will be great but appears to be well on his way to becoming a high-impact player for this team for a number of years down the road.
---
---